Attention Poker Players: New Festivals and Megastacks announced for 2018
As PokerStars players are all too aware, fortunes can change on the push of a button.
Often you can be just a click away from a life-changing experience, or even just the potential for one, like winning your way to a live PokerStars event.
But the idea of big cash prizes and lifting trophies can feel more like a day-dream than reality. That's especially so when you're travelling to work, sitting in the office, or even when you're playing your regular game on PokerStars. Working hard to get the experience and the bankroll to step up takes time and hard work.
That's where today's announcement from PokerStars can help.
The live events we're announcing today are aimed at you. These are the events that provide that experience, and the chance to expand your bankroll. These are the Festivals and Megastack events that make tomorrows EPT players. Not only are they playable, they're winnable too.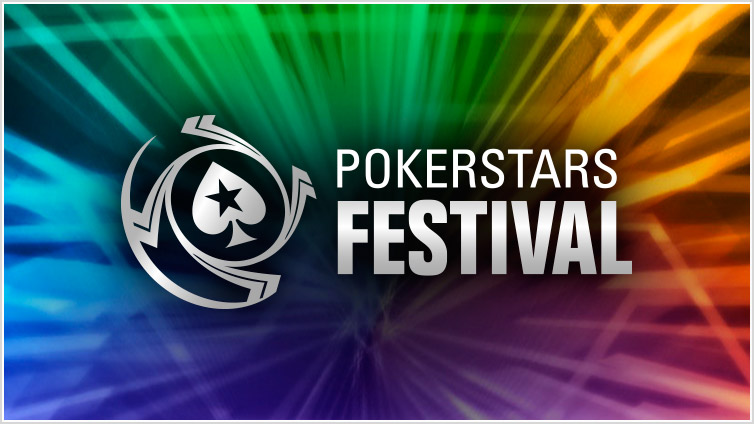 PokerStars festivals in Lille, France, and in Marbella, Spain are open to everyone, with satellites starting soon on PokerStars
On top of that, there are more seats in the PokerStars Players No-limit Hold'em Championship, to be won, with Platinum Passes up for grabs.
What makes a Megastack event perfect for me?
You might feel that PokerStars events are out of your reach. After all, the deep stack, and that great structure comes at a price. But that's what makes Megastack the ideal choice for lower stakes players. You get the same high-stakes PokerStars experience but with one crucial difference - the buy in is just £170.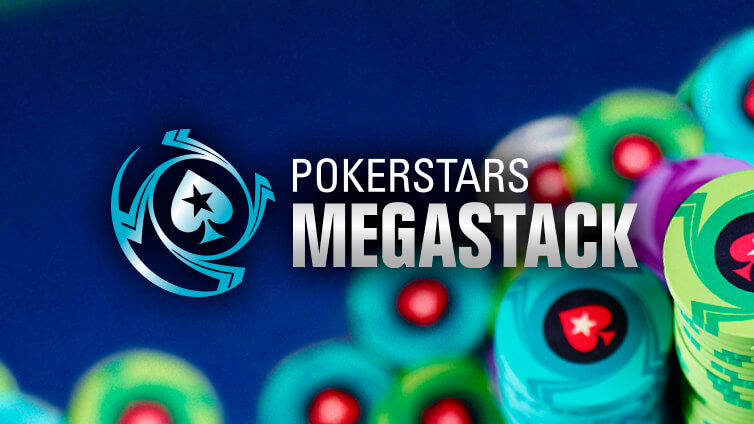 New PokerStars Megastacks events are planned for 2018 in the UK, Ireland and across France
For that £170 (or €170 in France) you get a deep-stack experience (that means starting with 50,000 chips, so you can concentrate on playing without keeping one eye on the tournament clock. All in a high-stakes setting. Think of it this way: Wembley stadium might be reserved exclusively for the best football players in the world, but the best casinos are open to everyone.
So, a great structure and plenty of opportunity to play, but also the complete PokerStars package, a chance to travel and play in another country, or in the heart of London. And as any player knows, you get better at this game by playing quality opposition. These events help you test yourself, which is arguably the best benefit of all. That, and the guaranteed prize pool of course, a share of which can be the jumping-off point for a poker career.
Here are the events being announced today.
PokerStars MEGASTACK Dublin: April 19 to 22, 2018
Venue: Regency Hotel in Dublin. €50,000 guaranteed prize pool.
PokerStars MEGASTACK London: April 27 to 29, 2018
Venue: The Hippodrome, London's West End. €40,000 guaranteed prize pool and a Platinum Pass to the Main Event winner.
PokerStars Festival Marbella: June 4 to 10, 2018
Venue: Casino Marbella, Marbella
PokerStars MEGASTACK Gujan-Mestras: June 27 to July 1, 2018
Venue: Casino de Gujan-Mestras, near Bordeaux, France
PokerStars Festival Lille: July 16 to 22, 2018
Venue: Casino Barriere, Lille, northern France
How does that compare to a PokerStars Festival?
It's too easy to think that Festivals are the domain of high stakes players. That couldn't be further from the truth. The easiest way to prove that is to play one.
Festivals may have a bigger buy-in than Megastack events, with a Main Event entry of 1,000. But they also feature online satellites. That means you can qualify for as little as a few dollars, winning a package worth thousands to upcoming Festivals in Marbella, Spain, or Lille, France.
Marbella & Lille schedule highlights include:
PokerStars Festival Marbella Main Event: June 6-10, 2018 (€1,100)
PokerStars Festival Marbella High Roller: June 8-10, 2018 (€2,200)
Marbella Poker Cup: June 8-10, 2018 (€330)
PokerStars Festival Lille Main Event: July 18-22, 2018 (€1,100)
PokerStars Lille Cup: July 20-22, 2018 (€330)
PokerStars Festival Lille High Roller: July 20-21, 2018 (€2,200)
PokerStars will also be awarding six Platinum Passes across both festivals, with the winners of the Main, High Roller and Cup events each winning their way to the PokerStars Players No-limit Hold'em Championship in the Bahamas, next January.
Remember, satellites for Marbella have started on PokerStars, and can be found in the PokerStars Tournament Lobby. Select the "LIVE" tab and use the map to find each upcoming live event.
Dates to remember:
• For Marbella, satellites start on March 8
• For Lille satellites begin on May 20
For that you'll get a package containing your Main Event seat, accommodation and travel, as well as merchandise, a chance to meet Team PokerStars Pros, and an invitation to the exclusive players' party.
Details of these events, and how to qualify, can be found on the Megastacks and Festival homepages listed below:
• PokerStars Megastack homepage
• PokerStars Festival homepage
We'll have news of more PokerStars events coming up very soon on the PokerStars Blog. For now, remember one click can make a big difference. The time to start planning for Megastacks and for PokerStars Festivals, is now.