Behind the curtain at Run It Up
In the beginning was the Dirty Basement. Jason Somerville looked around the Dirty Basement and saw that it was Good. So he invited the entire Internet to visit. Pretty soon the Dirty Basement wasn't big enough for the whole Internet, so they came to the Peppermill to gather and commune. And Jason saw that he couldn't care for the Masses by himself.
Meet Kristal(ina) Houston, who is the Director of Marketing (and Merch Queen) at Run It Up. She's one of the people whose name and face you might not know (unless of course, you're a Run It Up Reno Warrior, in which case she's as familiar as orange and pink carpet), but who contributes to the smooth operation of the RIU brand and promotion machine. She is also responsible for the purple RIU hat, which is up there with the polio vaccine.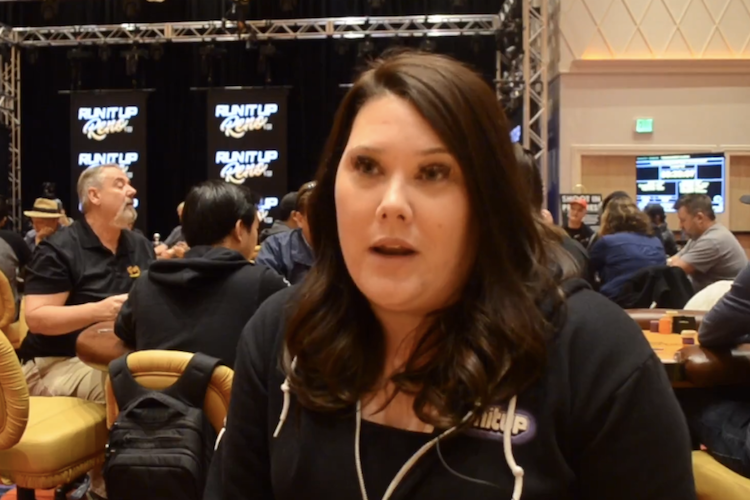 I didn't know there was a hotel in Reno with 1500 rooms...
[An earlier version of this blog credited Kristal with zippered hoodie pockets and the polio vaccine. Jason Somerville was responsible for the zippered pockets; Jonas Salk for the polio vaccine.]