Big Race winner Chris Hopgood ready for $2 trip to PokerStars Festival Marbella
One player making their (unusual) debut at the PokerStars Festival Marbella this year is Chris Hopgood.
By day Hopgood is a CAD technician from Wimbledon, South London. At other times though he likes to play online poker, including a $2 buy-in event he noticed on PokerStars a while back called the Big Race.
The idea behind it was simple.
Actually, it was a bit convoluted. But here are the basics.
For $2 players took part in a regular poker tournament, with additional prizes such as free BetStars bets thrown in.
The top finishers (Hopgood finished 12 of 15) would each be assigned an entry in the Cheltenham Gold Cup horse race. The winner would win a trip to Marbella.
Hopgood was allocated the horse Native River. Not the favourite, but at 5-to-1 no longshot. But it was still a surprise when Native River romped home five lengths clear.
"Now I'm off to Marbella all for $2!" said Hopgood at the time. "I'm nervous but very excited to get to play in my first big live tournament! Native River will be a horse that I will never forget"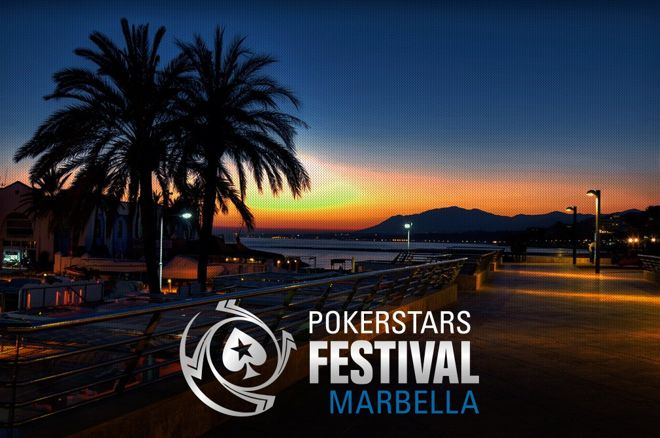 Satellites to Marbella are still running on PokerStars, and you can join Hopgood in Marbella for as little as a couple of Euros.
Hopgood meanwhile has been busy preparing for his first major live tournament. That included some one-to-one coaching from Team Pro Jake Cody at the recent London Series at the Hippodrome
So far so good?
Well, BetStars have opened two betting markets on Chris's performance. The first on the chance of him cashing, and the second on him winning a Platinum Pass.
Value to be had? Check out those markets here.
In the meantime there's one of the most popular Festivals of the year to look forward to.
"Last year, the PokerStars Festival Marbella event saw a record-breaking turnout with 949 entries and a total prize pool worth €911,040 and this year we are looking to top players overall experience with three PSPC packages up for grabs," said PokerStars Director of Live Events Marta Norton.
"Ignacio Lopez De Maturana from Spain won the record-breaking Marbella Main Event for €152K in 2017. Who will follow in Ignacio's footsteps?"
Read more about the PokerStars Festival Marbella on the PokerStars Live website.
Also...