Breaking: How one player had a "pretty bloody marvellous day" with new $3.3 million record slots win
So how's your day going?
Most of the time we all settle for "fine thanks" and get on with our day.
But for one PokerStars customer the answer was much, much different today.
"I have had a pretty bloody marvellous day."
This is zafujohn, who had every reason to be happy with the way things were going. Not least because he'd just set a record across all the games we offer, winning $3.3 million on one of our slots games.
"It's been one of those days. I think surreal is the best way to describe it."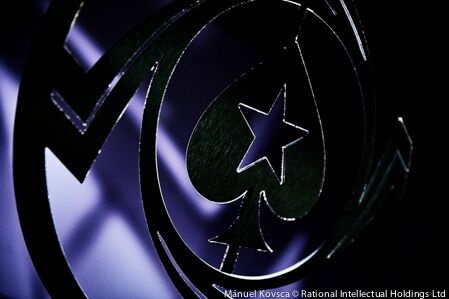 A new record was set today by zafujohn who won $3.3 million on the MegaFortune game. That beats the previous best, on all the games we offer, by more than $800,000
It's worth noting just how surreal.
This is the biggest casino or PokerStars win online, ever.
In terms of the ROI it's not quite a record (we've had a WCOOP winner turn 40 FPPs into more than $1 million before), but it's pretty close. And whichever way you look at it, a prize of $3.3 million from a spin costing just $1.25 is in the ROI territory of "who really cares?"
It all happened on the MegaFortune slots game (form an orderly queue please) and beats the previous record by more than $800,000.
And how does that compare to other wins?
The $3.3 million puts zafujohn third on the list of Millionaires made by PokerStars, behind such esteemed company as Phil Ivey ($3,582,752.63 at the Aussie Millions sponsored by PokerStars in 2014) and Niklas Heinecker ($4,456,884.79 at the GuangDong Asia Millions in 2013) which you can read about here.
For the record that's bigger than any PokerStars Caribbean Adventure, or EPT Monaco win.
Here's zafujohn's take.
"What happened was, I got through to the jackpot screen. I got through the first two stages to the jackpot. On the third one, there's about 20 choice of the wheel spinning from a few hundred dollars to the mega jackpot."
zafujohn could barely look.
"I put my hand over it because I thought 'I've got no chance of winning this, I want it to be a surprise.' It spun. When I took my hand away and saw what happened... I almost passed out. No this can't be real."
We plan to talk more to zafujohn about the win, just as soon as he stops staring into that surreal space he's going to occupy for a little while longer.
For now, congratulations to zafujohn on his pretty bloody marvellous day.