How to convince people that your trip to PSF Marbella is not ALL about poker
Start with this.
The sun shines for 2,900 hours a year on the Costa del Sol. That's double what you get in London, even more if you're pale and from the north of England.
The average temperature in June is 22 degrees, thanks in part to the micro climate created by the Cordillera Penibética mountains.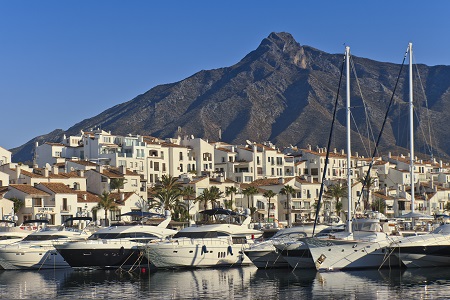 The Cordillera Penibética mountains that surround Marbella on the Costa del Sol
You might see rain (Marbella gets drizzle twice in June) but you're more likely to get soaked in sweat carrying your bags from the taxi to the hotel lobby.
Why are we telling you this?
Because family and friends are going to ask about the weather when they call to see how your poker trip is going. Tell them this, then get you back to the tournament room.
What else?
Marbella has charmed the rich and famous for decades. Long before poker began drawing players to the town, movie stars, directors, businessmen and royalty claimed the 17 miles of Marbella beaches as their playground.
And they weren't the first.
Pre-dating Audrey Hepburn and Cary Grant (ask your parents) were the Phoenicians and Carthaginians (ask your old history teacher). They rolled up on the Marbella shore around the seventh century, leaving behind relics and artifacts that have turned the area into an archeological gold mine.
You'll need this too.
The folks back home will want to know if you've seen any culture. Words like "Phoenicians" and "Carthaginians", not to mention Hepburn, will dazzle them and you'll be back playing one of the dozen Festival side events in no time.
Now let's talk food
The traditional cuisine includes things like anchovies, mackerel, mullet and squid. There are also local dishes like gazpacho and garlic soup, freshly prepared in local restaurants.
Easy. A word like Gazpacho would convince anyone you're not just a poker tourist. You're a citizen of the world, interested in trying new things.
So tell them about the soup, and know this: there are three branches of McDonalds in Marbella. All of them open late.
That should be enough to prove to people that your Marbella trip is not all about the poker.
But you know it's all about poker
Because when the PokerStars Festival Marbella starts at Casino Marbella next month, it'll be hard to think about anything else.
It runs form June 4 to 10, 2018, and you can join us there for as little as €2.20.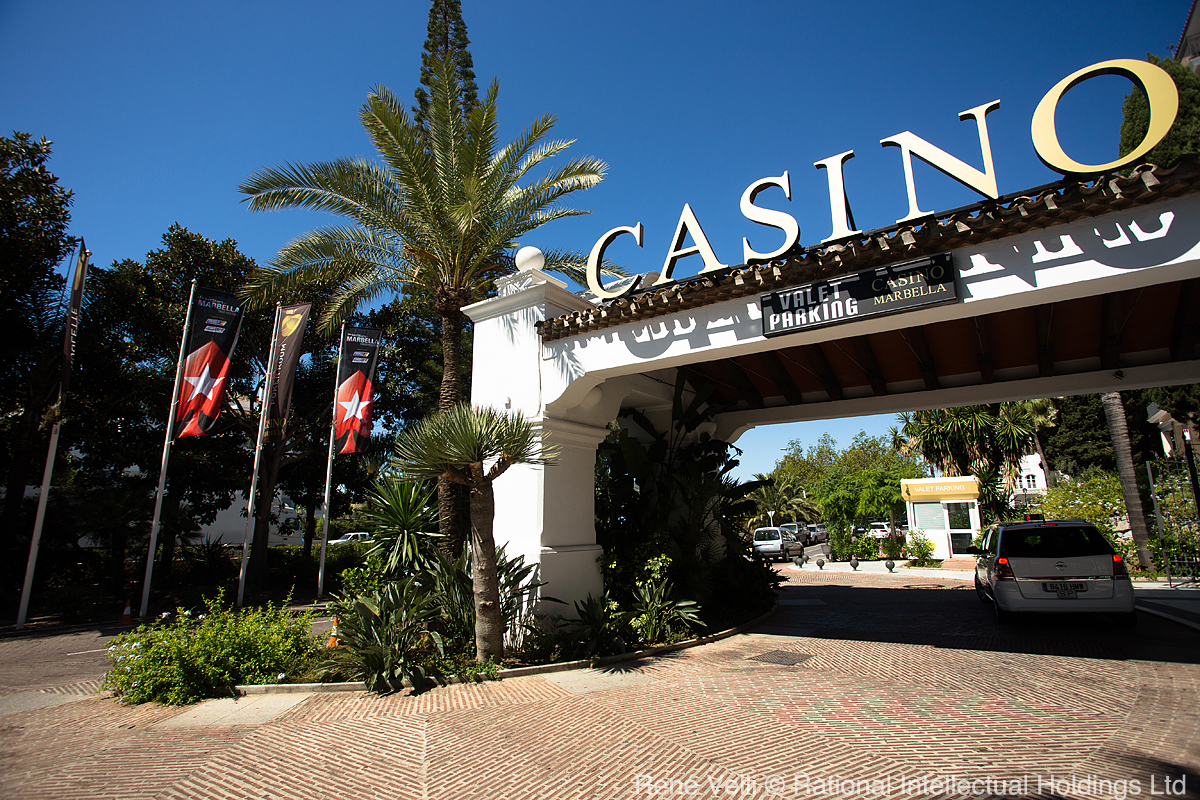 The journey from the right of this picture all the way to the left, could get a but sweaty...
Seat only satellites are still running on the PokerStars client. And Marbella is one of the easiest places to fly to from most UK airports, as well as others across Europe.
And the Main Event will be quite something.
Last year's winner Ignacio De Maturana took home €152,000, from a prize pool of €911,040. That came thanks to a record breaking field of 949 entries.
And this year there's the bonus of a Platinum Pass to the PSPC worth $30,000 to the winner.
That'll be one of three Platinum Passes awarded during the festival, with the Day 2 Flip out challenge winner heading to the Bahamas, along with the winner of the Marbella Cup.
So what do you get?
You get a Main Event seat, a full roster of tournaments to play, Team Pros like Fatima De Melo and Jake Cody to meet, wonderful weather, some culture, a player's party featuring DJ Fonsi Nieto, and reason at all to mention to anyone that the sunblock you used was the Casino roof.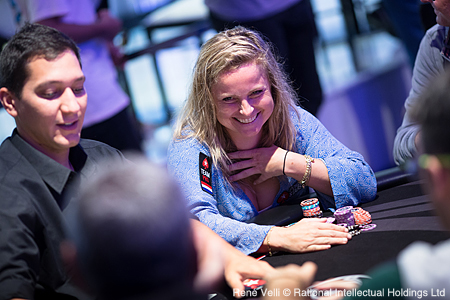 Fatima Moreira de Melo will be among the main event field in Marbella
To get started, or to see what satellites are available, click on the Events tab in the PokerStars lobby, then "Live" on the right-hand side.
From the map select Marbella, or any of the live events coming up for details of how to play, including satellites, and direct buy-in.
To read more about PokerStars Festival Marbella go to PokerStars Live. You can also read about how one player will be making his Festival debut for just $2 after he won his seat thanks to a horse.