This weekend we're giving away a #PlatinumPass in the £250 PokerStars London Series. Got plans?
Ask yourself this. What do you really want to do Friday night?
Because you know how it might turn out.
You might watch the clock all Friday afternoon, clock out and have a couple of drinks after work. That might become a few more, followed by some mediocre takeaway food and the last train home. You might then spend Saturday getting over Friday, and before you know it Sunday has snuck up on you and made you start thinking of Monday again.
It would be better if that didn't happen, right?
Because secretly you know how you want things to turn out.
You want to finish work on Friday, maybe even clock off early. And then, just as you always pictured, you want to transform the weekend from the ordinary into something extraordinary. You want the simple pleasure of cashing in poker winnings, of tipping big, of freerolling the weekend.
A plan to make Monday morning
much easier
You want a story for Monday morning, and the bags under your eyes to prove it. You want parents to be calling asking why you didn't show up for Sunday lunch. You want to impress your girlfriend, amaze your boyfriend, and prove, without having to say so, that you know a bit about this game poker.
And you want to do this sitting alongside complete strangers who happen to be thinking the same as you do. And at a place like the Hippodrome in London's West End. Because the thing that keeps you awake at 3am should not be the thought of Monday morning. It should be the dealer asking for your blinds and antes.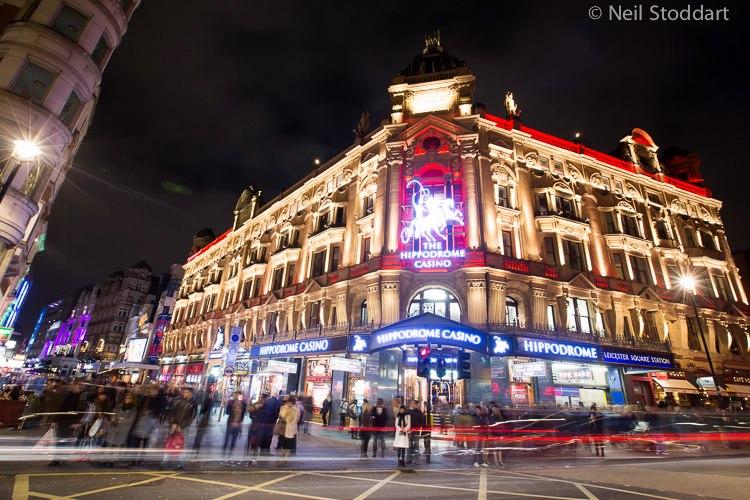 The PokerStars London Series £250 + £25 Main Event starts at The Hippodrome this Friday, with a Platinum Pass worth $30,000 awaiting the winner on Sunday
And all of this is within reach this coming Friday when the PokerStars London Series begins at The Hippodrome Casino in London, complete with a Platinum Pass worth $30,000 to the winner.
POKERSTARS LONDON SERIES: Friday 9 March to 11 March
WHERE: The Hippodrome, London's West End, Friday 9 March to Sunday 11 March.
STRUCTURE: 25,000 starting chips
DAY 1A: Friday 2pm. 12 x 30 minute levels
DAY 1B: Friday 8pm. 12 x 30 minute levels
DAY 1C: Saturday 2pm. 12 x 30 minute levels
DAY 1D: Saturday 8pm. 12 x 15 minute levels
DAY 2: Sunday 2pm. 40 minute levels
HOW TO SIGN UP: Register directly at The Hippodrome
Here's how we'll help with that plan you have.
There are four opening flights, so it's a tournament that fits around you not the other way around.
The £250 + £25 buy-in makes it a tournament your bankroll can handle. You've wanted to test it for strength for a while now. Here's your chance.
The structure works for you too. 30 minute levels and 25,000 chips. That's not the Turbo structure that's often the only choice for a £250 buy-in. And that's enough chips to make a weekend of it.
Then there's a choice of opening flights.
The first starts at 2pm on Friday. No amount of Friday afternoon paperwork ever suffered for being left until Monday morning. But if you can't make the early start there's the 8pm flight instead.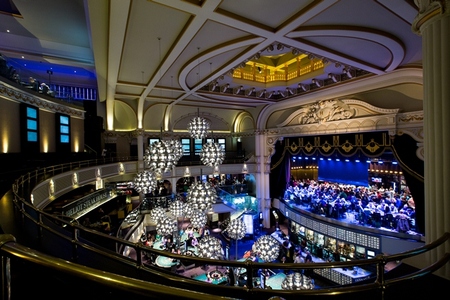 There are four opening flights in the PokerStars London Series, hosted by The Hippodrome. These start times, combined with a central London location, make it an easy event to play
And if you'd rather start on Saturday the 2pm DAY 1C flight allows plenty of time for lunch at the Hippodrome steak house, or anywhere nearby given the Hippodrome's central location, right next to Leicester Square.
Or leave it to the last minute and join the Turbo Day 1D flight starting at 8pm on Saturday. The levels are 15 minutes, but none of that will matter if you return on Sunday at 2pm to play down a winner. That's when levels are extended to 40 minutes.
And don't forget, if you're not still in the tournament from a previous flight, you can re-enter the next.
Turn a buy-in of £250 into a Platinum Pass
worth $30,000
Then there's the Platinum Pass, a ticket to the PokerStars Players No-Limit Hold'em Championship (PSPC) in the Bahamas next January. That's a tournament with a prize pool in the millions.
And if you don't think things like that happen to you then click here for the proof that will change your mind. Dozens of winners so far, most of them just like you.
But if that's a little much there's the Double Chance Freezeout on Saturday.
Starting at 3pm, the buy-in is £100 + £10, with 10,000 starting chips and 20 minute levels. You don't get prime billing, but you still get to play in The Hippodrome for the high stakes experience. That's not bad for an undercard.
And what of that Hippodrome experience?
But then a former theatre such as The Hippodrome should add some drama, especially when it comes time to recount your story at the coffee machine Monday morning.
How else would you describe six bars? Each specially designed to cater to the triumphant and the not so triumphant. And that location, directly above Leicester Square tube station, makes the arrival (and the getaway) quick and easy.
Start the weekend you want
this Friday
All that's left is your part. The part where you fill in the gap between Friday night and Sunday night with a story to match exactly how you wanted things to turn out.
To sign up to play the PokerStars London Series at the Hippodrome, you can register directly at the Hippodrome ahead of the start time.
Registration is open until the end of Level 6. Call it reassurance for those facing the London commute.
You can click here for details about the London Series, and the Hippodrome. It all starts this Friday.