Good News for Southern Europe
Introducing Portugal, a New Series, and Pricing Changes
Bringing Spanish and French players together in the same liquidity has been a major PokerStars milestone. After several years of playing in closed markets, we have been excited to bring two great poker playing nations back together. We anticipated a renewed interest in the game as soon as players could reap the benefits of that larger shared player pool, and this quickly became reality.
So Far, So Good
We were aiming to drastically enhance the overall experience for our players, and we feel like we're doing that. Increasing liquidity allows you to do so many more things for players. You can create bigger individual tournaments, richer prize pools, more variety, increased action, and a wider choice of stakes. Overall, it's just... 'more'. More than what players in France and Spain had access to previously, and more than what's currently being offered to them.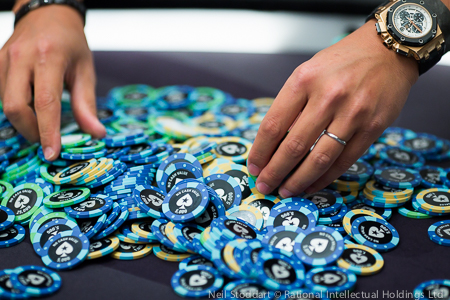 For instance, players have a variety of ZOOM stakes that are now running, and we've offered the biggest guarantees French and Spanish players have seen since these markets were segregated from the rest of the world. Just take a look at our Spring Championship of Online Poker (SCOOP). It had a massive €10 million guarantee and was so popular that it surpassed that guarantee by more than €1.7 million. It was the first time we offered more than 100 tournaments (tournaments for all bankrolls), and it received over 37,000 unique entries. This comes not long after our first ever shared player pool tournament, the FRESH Series, exceeded its €5 million guarantee. We expect to create many 'more' moments going forward.
Welcome Portugal!
Now it's time for Portugal to join the action, benefitting from and adding to the liquidity that will suddenly be ten times larger than what Portuguese players experienced previously. To celebrate the arrival of Portuguese players to the Spanish and French party, we're hosting another series: the TRIO series. That's another €5 million guarantee coming soon.
We'll also continue to revise our guarantees on the regular schedule to make them as exciting as possible for all our players in France, Portugal and Spain. It's a great feeling to be able to announce guarantees and see such excitement from players across southern Europe.
We're going to keep reviewing what we can offer our players, behind the scenes too. We work closely with regulators to get the best outcome between regulations and our offering. With the introduction of Portugal, we had to take into consideration one regulation which has an impact on our offering in Spain and France, albeit quite a positive one. The maximum rake that can be charged on ring games in Portugal is 5%. Currently, our rake is 5.25% in ZOOM cash games and 5.75% for regular ring games for France and Spain. In my previous post, I discussed some changes in pricing that had to occur in order to find a middle ground for the ring game rake in France and Spain. This meant decreasing it for France, increasing it for Spain, and decreasing for both in ZOOM cash games. We also pay gaming duty for France based on bets, not on rake meaning we have to pay the tax pre-flop even though we don't charge a commission (rake) at that point.
With this regulation to consider, we decided to simply lower the rake in ZOOM from 5.25% to 5% with no change in caps. This is a clear decrease in pricing that we are happy to make because we want Portuguese players to be able to enjoy the experience alongside Spanish and French players. We continue to work with regulators on offering shared liquidity in regular ring games, but for now these will remain separate. All other games and MTTs will be shared, with the pricing the same across all three countries.
We're happy to share this next milestone and are proud to welcome Portuguese players into the fold, especially after PokerStars was the first poker room to get a license in Portugal. We're continuing to keep our fingers crossed that the positive intentions of the Italian regulators will translate into the real possibility of Italian players joining Portugal, Spain and France. While we continue to hope on their behalf, we'll continue to build the best possible poker room that we can for all our players.