Hamilton's Grand Prix win sends Big Race winner to EPT Prague, but Bottas sacrifice costs another the trip of a lifetime. So here's what we did...
The result of the Russian Grand Prix last weekend was a disappointment for race fans. But it also had a big effect on two players of the Big Race, only one of whom could win an EPT Prague package...
Lewis Hamilton won the Russian Grand Prix last Sunday. But as he crossed the line he reported to his team:
"That doesn't feel great."
To anyone who had watched the race, his reasons were obvious.
Hamilton -- the favourite to win this year's driver's championship -- was handed the race by his team mate Valtteri Bottas.
At the half way mark, the Finn was ordered by team bosses to move over and allow Hamilton to pass.
It meant a great one-two result for the team, but heartbreak for Bottas.
And he wasn't the only one.
There was heart break for Daniel Dohotaru (aka stanke_d) too, watching from home in Romania. The skewed result had cost him a package to EPT Prague.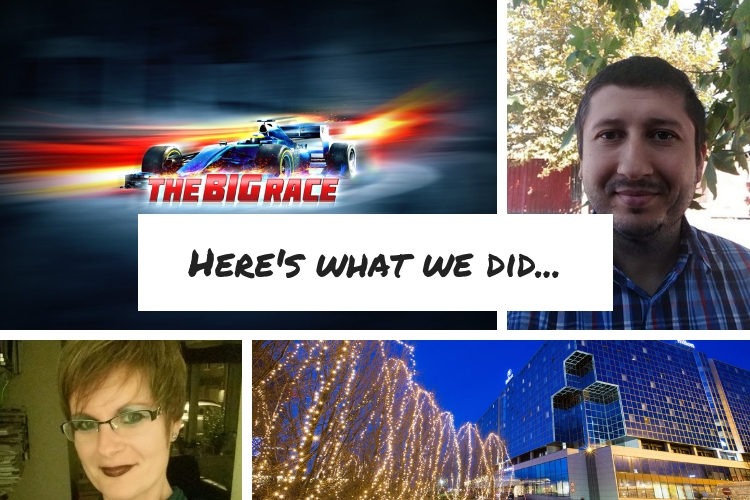 When Bottas was forced to move over for Hamilton, it meant one player was denied the trip of a lifetime. So here's what we did...
It Started with a $2 Big Race tournament
It was all part of the Big Race, a $2 tournament on PokerStars. As well as free bets to the top 500 players, it awarded an EPT package to the winner of a Formula 1 sweepstake between the top 20 finishers.
Each of the top 20 finishers was randomly assigned a driver in the Grand Prix.
The player assigned the winning driver, in this case Hamilton, would be on their way to Prague.
That player was Roberta Ban, from Bishop's Waltham in the UK. She was delighted with the win - probably more so than Hamilton himself.
"I have never won anything reasonable before in my life," said Roberta, who used a free BetStars bet to double down on a Hamilton win. "I watched the race with my family... it was all so exciting!"
Roberta's prize was a full package to EPT Prague, with accommodation at the Five Star Prague Hilton, along with travel expense, spending money, and a seat worth €5,300 in the Main Event. We can't wait to meet her there.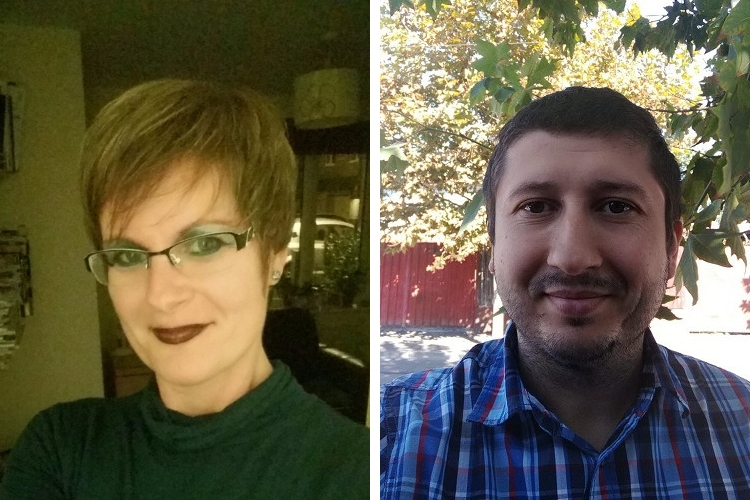 Roberta and Daniel are both on their way to EPT Prague
A cruel twist takes the package away
But what about Daniel, who had watched his Prague dreams vanish thanks to Mercedes team orders?
"After I found out who my driver was and saw that he was going to start from pole position I got very excited," said Daniel, who watched the race with family.
"I felt really disappointed when all the rumours were true about him having to step aside for Hamilton. I told my wife about the PokerStars trip, it would have been a very interesting and nice experience."
"But in the end, he [Bottas] was a team player..."
Like Hamilton, we couldn't help thinking that none of this felt great.
So, we decided to change the rules a bit.
So here's what we did
Bottas had been ordered to lose. But that didn't mean we had to do the same to Daniel.
So we're sending him to Prague too. With a full package to play the EPT National Event in his pocket.
That's accommodation at the five star Hilton Prague, travel expenses, spending money, and a seat worth €1,100.
Unlike Bottas, Daniel was pleased with the result.
"I had lost all hope, but you got me excited over again," said Daniel, who only created a PokerStars account a few weeks ago after friends told him about events like the Big Race. "I won't be able to sleep tonight.
"[My wife] is still at work but I can't wait to see her face when I tell her."
So, that's two players we're looking forward to meeting in Prague later this year, and all because of The Big Race, a small $2 tournament on PokerStars.
What Big Race is coming next?
It was the second running of the Big Race, after a similar event around the Cheltenham Gold Cup earlier this year.
Now we're looking ahead to what sporting event to feature in The Big Race next time.
If you have any suggestions we'd love to hear them.
Let us know on Twitter: @PokerStarsBlog. Or email your comments to blog@pokerstars.com.