Stories from the #myultimatesweat challenge. What will be yours?
The deadline to enter the #myultimatesweat competition is drawing near.
Get your video and email sent in by July 15 to be counted. If you missed the details, check out this link.
There have been so many different stories submitted to the challenge all with awesome plans to improve the life of the challenger. I wanted to randomly highlight a few of the stories that are just getting started.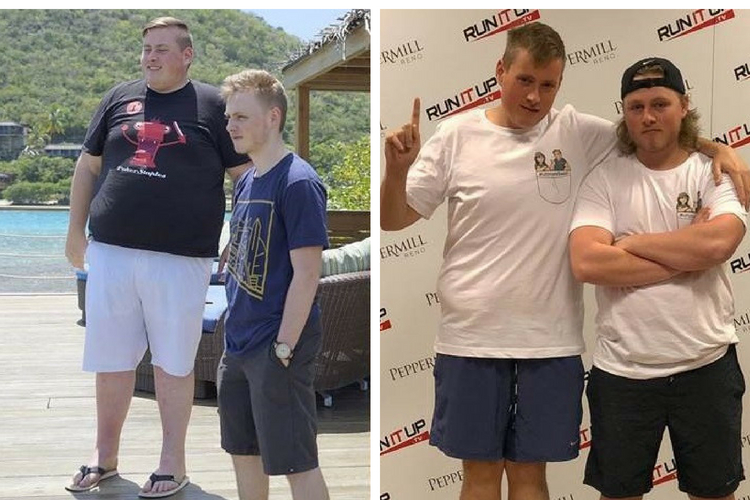 Jaime's own ultimatesweat saw him lose 100 pounds in a year
Ryan is a personal friend of mine living in Calgary Alberta. He has set out to accomplish not one but three very difficult goals by the October 8 deadline.
1. Drop from 226 lbs to 190 lbs.
2. Play $20,000 in buy-ins on PokerStars of $33 buy-ins and below. Obtain a profit of $5,000 (a 25% return on investment at least.)
3. Stream 600 hours on his twitch channel https://www.twitch.tv/rschoonbaert">
Health, Poker, and Streaming. It's something a ton of us in the Ultimatesweat community know about and it will be awesome to watch Ryan attempt to make strides in all three. Best of luck buddy!
Brandon is doing something a little different then a lot of entries. He is going to learn Magic!
Not only that, he will be performing a live magic show at the end of the three-month sweat. His process for gaining the skills will be: practising daily, going to magic shows, talking with other magicians, and performing for people in the streets.
The ways in which he will reach his goal is what you might expect. A ton of practise.
Brandon aims to spend 2+ hours a day practising magic totalling over 200 hours over the three months. All of us will be able to check out his skills improving in that he will showcase a weekly trick in his YouTube vlogs.
This is a world most of us know nothing about, so I can't wait to see what the process is like. Get it Brandon!
James is going to be writing a book 80,000 words long and attempting to get a publishing deal in three months!
His story sounds remarkable to me. Someone who has worked as a professional poker player, professional backgammon player, and market trader at a hedge fund. As he mentions in his submission video: "I have been gambling pretty much every day of my life for the last 19 years."
He plans to explain gambling concepts to the layman. He'll also explore some of the ideas behind risk that are embedded in the game we all play and love.
I think this is a tremendous idea!
There seems to be a disconnect between the way poker players (and profitable gamblers) think about problems, and the way the rest of the world does. One of the coolest things about poker is the mindset it can teach when facing tough choices. If James can explain this to the average person, I think they, and us players as a community, will all be better off.
I can't wait to follow this journey, and read the finished product.
These are just three of the stories that have started to be told in #myultimatesweat. Why don't you add yours to the list?
The deadline to enter is July 15. Let's all be better, together.
Jaime