PokerStars Festival London kicks off a busy calendar for 2018
You might have noticed that the PokerStars Caribbean Adventure is the centre of the PokerStars world right now. But the PCA is just one event in a big PokerStars calendar for 2018. We're happy to report that the action continued almost as soon as the PCA shuts up shop for another year.
We'll go light on the fluffy stuff and let these events speak for themselves.
The first PokerStars Festival of 2018 will be in London, at the stunning Hippodrome Casino in London's West End.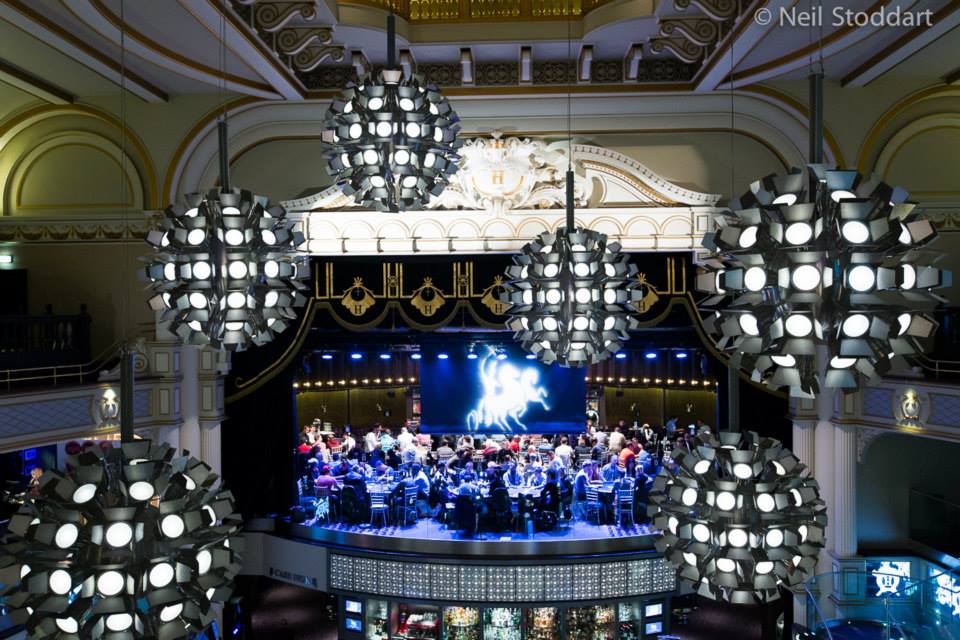 The festival runs from 22-28 January. Not only will there be great prize pools on offer but PokerStars will be awarding three Platinum Passes, those exclusive tickets to the PokerStars Players Championship in the Bahamas in January 2019, which are fast become the most coveted prize since Willy Wonka opened up his chocolate factory.
In addition to these Platinum Passes (the first to be presented on UK soil), the Main Event will boast a £500,000 guarantee and a £990 buy in. It's a multi-flight single re-entry event, and you can re-enter each day (two entries in total).
JAKE CODY LONDON PREVIEW from Cool Edit Production on Vimeo.
New MegaStack events are now on the 2018 PokerStarsLive calendar. They take place in Sanremo in March, London (again) in February, and Manila (dates tbc), with yet more planned. On top of that you can add the Asia Pacific Poker Tour making a welcome return to Korea in April.
It's all part of the blossoming 2018 PokerStars calendar, which you can check out in full on the PokerStarsLIVE.com website.
Other events include those kicking off the return of the European Poker Tour, in Sochi, Monte Carlo, Barcelona, and Prague. Then there is the Latin American Poker Tour in all its green finery, in Chile.
And a reminder of those Platinum Passes. Here are just some of the places these will be cropping up in the next few weeks:

• Italian Poker Open January 3-8, 2018 - 1 Platinum Pass
• ACOP Platinum Series 20 January 5-14, 2018 - 1 Platinum Pass
• PCA Bahamas 2018 January 6-14, 2018 - 5 Platinum Passes
• PokerStars MEGASTACK Ulster January 12 -14, 2018 - 1 Platinum Pass
• PokerStars Festival London January 22-29, 2018 - 3 Platinum Passes
• BSOP SAO Paulo January 25 -30, 2018 - 2 Platinum Passes

Check out PokerStarsLIVE.com for details of all PokerStars live events in 2018 and how to win your seat to each of them, and how to win an exclusive Platinum Pass to the Bahamas next year.
---
Stephen Bartley is a staff writer for the PokerStars Blog. Follow him on Twitter: @StephenBartley.