Showtime Hold'em: Getting closer to a Theory of Poker
The Fundamental Theorem of Poker, as laid out by David Sklansky in his masterpiece The Theory of Poker, stated...
"Every time you play a hand differently from the way you would have played it if you could see all your opponents' cards, they gain; and every time you play your hand the same way you would have played it if you could see all their cards, they lose."
Simple really.
To play the game perfectly is to play it knowing exactly what cards your opponent has, and acting accordingly.
Which is hard to do without dismantling the game.
But you can come close to that theory playing Showtime Hold'em on PokerStars.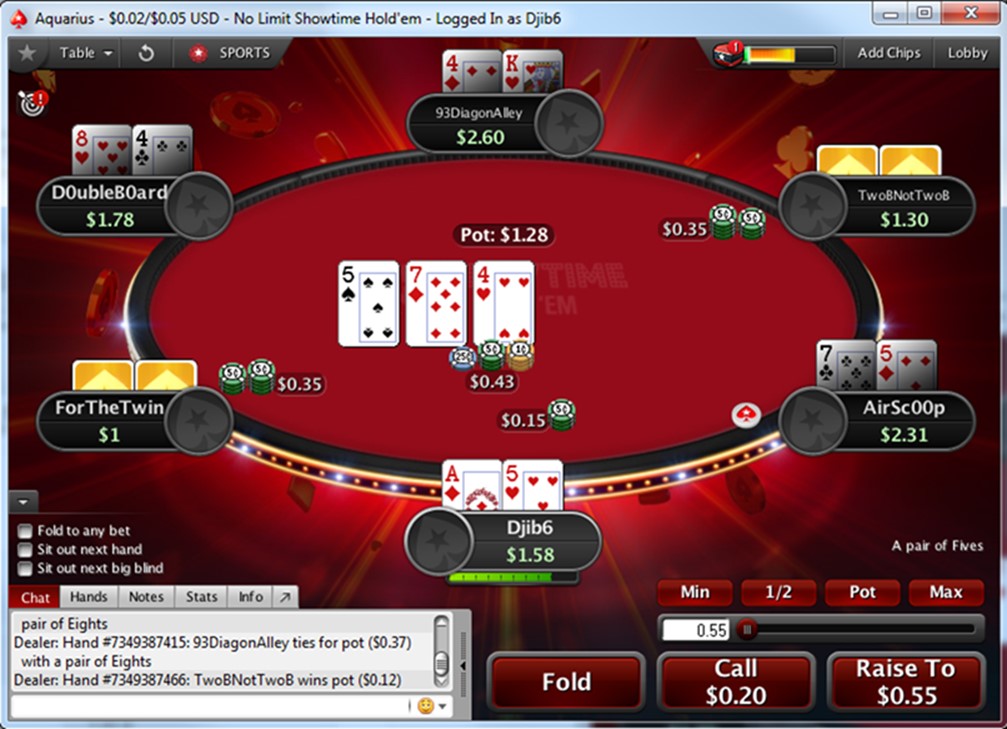 Because up until now your opponent's cards have remained a mystery, and you had no way of changing that, other than to beg.
And while that might sometimes work in the real world, online you're left frustrated.
But Showtime Hold'em changes that.
As Sklansky said by way of introduction to the theory...
"The art of poker is filling the gaps in the incomplete information provided by your opponent's betting and the exposed cards in open-handed games, and at the same time preventing your opponents from discovering any more than what you want them to know about your hand."
In Showtime Hold'em the cards are folded face up.
As each hand is folded you'll discover how well you played, without any of the wait (or the begging).
If you're curious you can check out the no-limit Showtime Hold'em games in the PokerStars client.
Simply log in to your PokerStars account and click the Showtime tab. Games with automatic seating start at $0.02/$0.04 (for a $2 buy-in). Or, click the observe button when prompted and watch how it's done.
Not only will it give you a new perspective on your poker game, but you'll get a view of everyone else's too.
Which reminds us of another Sklansky quote...
"Put yourself in their shoes before you decide on the best way to take their shirts."
Find out more about Showtime Hold'em here, as well as the verdict of Team Pros when they tried playing. You can also read some tips on the game, (which some of the Pros would have done well to have read first).