Platinum Pass freeroll: Randy Lew next up to Spin & Goal
Last week we introduced our latest Twitter promotion, the Spin & Goal Platinum Pass Freeroll. You can read the details here if you're not already up to speed.
But the basic idea is this.
Each week we'll post a video on Twitter of... and really, it's hard to type this stuff sometimes... of a Team Pro, resting their head on a pole and spinning around eight times.
Read that back if you need to.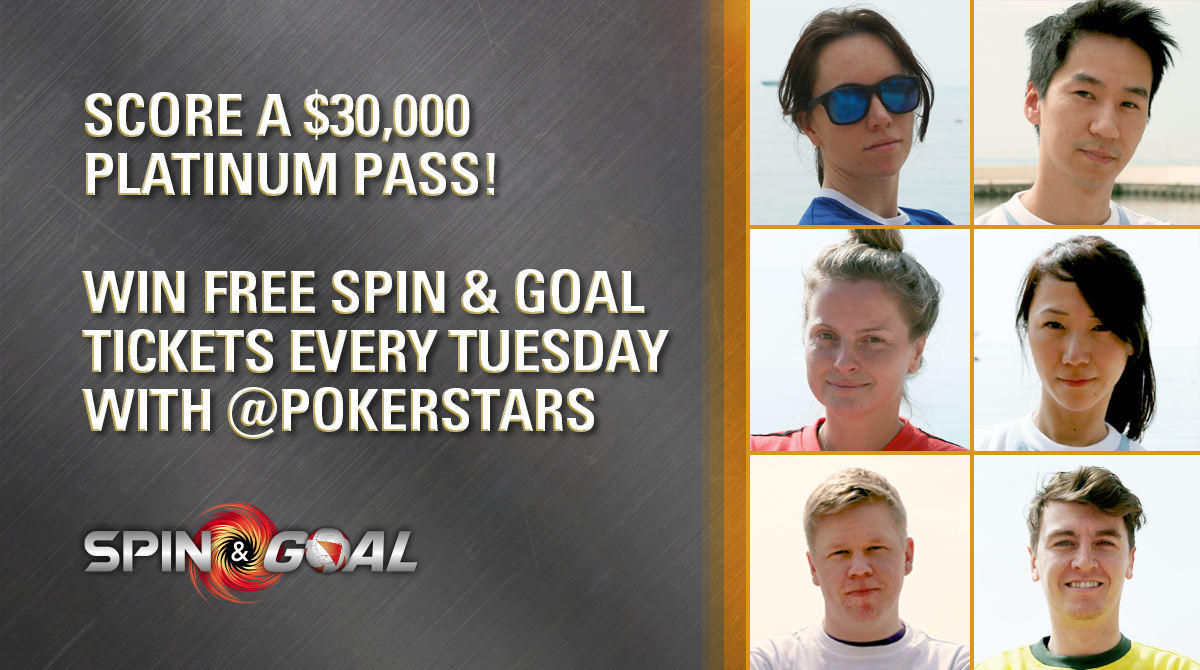 At which point, the now dizzy Team Pro attempts to score five goals penalty style, with a fellow Team Pro between the posts, trying to stop them.
Your job is to guess how many goals Randy will score.
Last week Liv Boeree was doing the spinning, while Randy Lew tried to stop her. Turns out he didn't have much to do. Liv managed a grand total of Zero goals, which left Randy to brag about his skills between the sticks.
Excellent goalie skills by yours truest against @Liv_Boeree ! As expected right? 😂 😂 ⚽️ 🥅 #SpinAndGoal https://t.co/Tw4QTau5Gu

— Randy Lew (@nanonoko) June 23, 2018
This time it's Randy's turn. Will he do any better?
That's for you to decide.
Watch the video below then post your choice of zero-to-five on Twitter, using the hashtag #SpinAndGoal, and including your Stars ID, before 23:59 ET this Thursday.
Man down! Man down! 🚨 If you don't laugh at @nanonoko's spin then you have a poker face of steel 👍😐 Guess his score (0-5) to earn entry into a #PlatinumPass freeroll. Plus 50 entries win a $5 #SpinAndGoal ticket. Info: https://t.co/oQtHIgGMeM T&Cs: https://t.co/cAFvjzzqPT 🌪⚽ pic.twitter.com/R5G0jLXE7e

— PokerStars (@PokerStars) June 26, 2018
Get it right and you'll win a ticket into the Platinum Pass Social Media Freeroll with $3,000 in added prizes and a chance to win a Platinum Pass to the PokerStars No-limit Hold'em Championship in the Bahamas in January. That freeroll takes place at 09:00 ET on Sunday 22 July.
Also, each week 50 randomly-selected entries (correct or not) will win a $5 Spin & Goal ticket.
So even a guess is better than nothing.
Then every Friday we'll tweet the result, with the footage revealing the correct answer.
We're also running a contest on our Facebook channel. Last week one winner earned a PlayStation 4. This week there's an Xbox up for grabs, and one of ten BetStars footballs.
Remember there are Terms and Conditions, which you can read here. And you can find a list of
competition winners here: https://psta.rs/Winners
Otherwise, start guessing.