Ultimate Sweat: The full story
It was one of the more unique prop bets of the past year.
As the clock struck 5pm PT yesterday, Jaime Staples and his brother Matt had to weigh the same, with only a single pound of wiggle room.
To see them, as they stepped onto the scale, was to think this challenge easy. But just a year ago it looked almost impossible.
It started 12 months ago
Which might explain why Bill Perkins was so favourable with the odds when he proposed the bet.
The idea had come about during Streamboat1, a floating hub for some of poker's most esteemed streamers, sailing around the Virgin Islands on the yacht belonging to their host Perkins.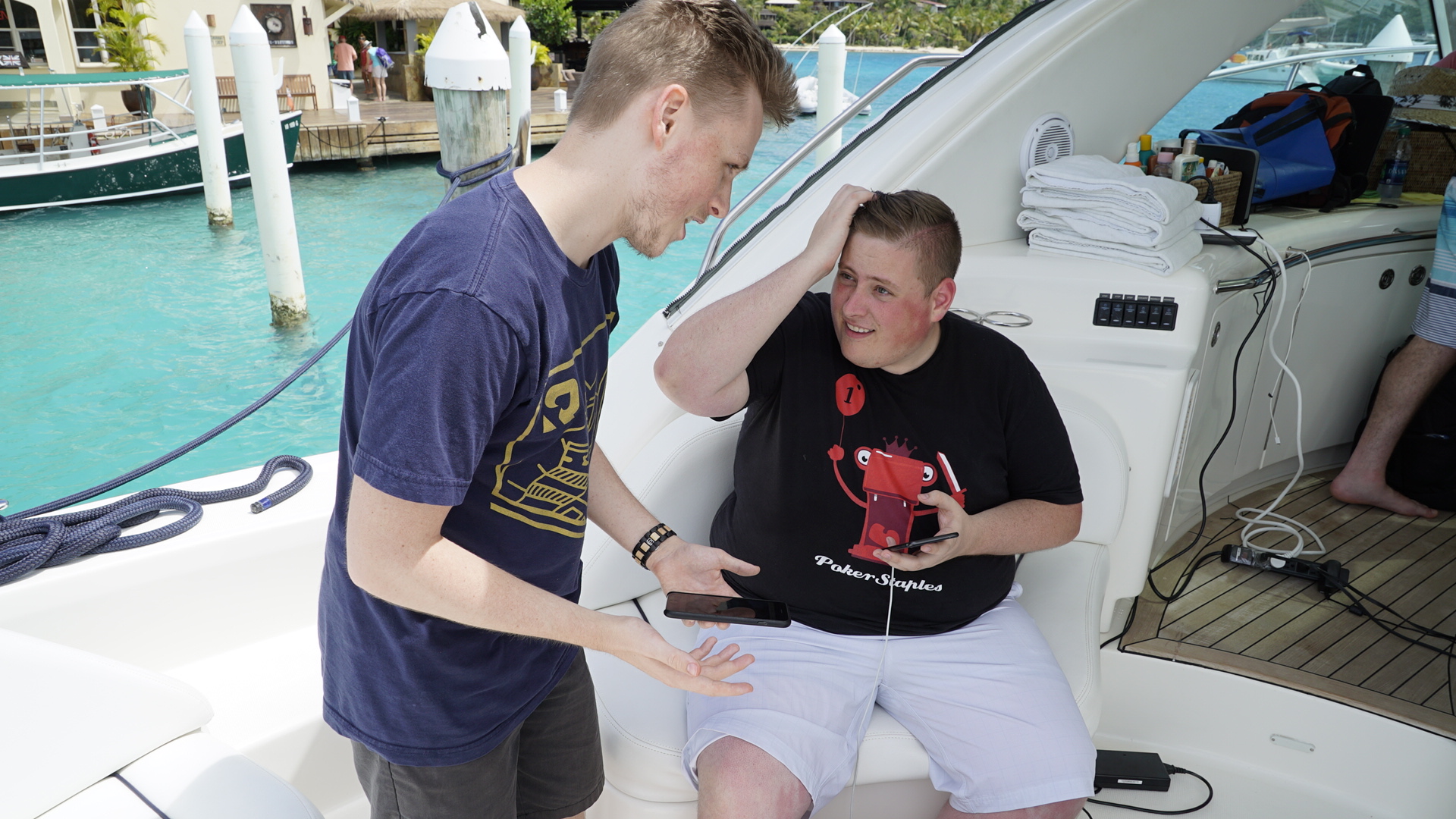 During one session, someone in the Twitch chat posed the question: "Imagine Jaime and Matt at the same weight."
Jamie was reading this aloud. Bill was listening, and suddenly came to life with an idea.
"I'll give you 50 to 1."
Jaime knew it was a bet he was going to take. The problem was convincing his brother. But there was something about the potential $150,000 payday that cut down the thinking time.
They shook hands. Within a minute the bet was on.
Within one pound on 26 March 2018
The brothers would be approaching the challenge quite literally from different directions.
Each needed to weigh within a pound of each other on 26 March 2018. For Jaime that meant cutting his weight from 305 pounds. For Matt, at 134 pounds, that meant some serious bulking up.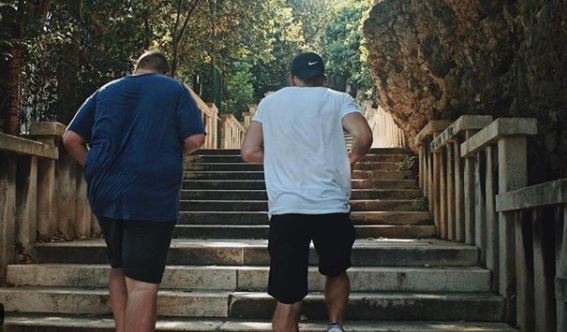 And there were rules.
For instance, the brothers were not allowed to have surgery of any kind, and steroids were a no-no.
The brothers could weigh themselves throughout the year, but would be subject to an official weigh in, independently adjudicated by Jeff Gross, also known as Jeff the Ref.
Finally, they would have only one official shot on the scale. If they weighed within a pound of each other the $150,000 would be there's. If not, they would owe Bill Perkins $3,000.
The reaction was amazing
There was no doubting that Jaime had a big challenge ahead of him, but one he knew would be beneficial not just to his bank account.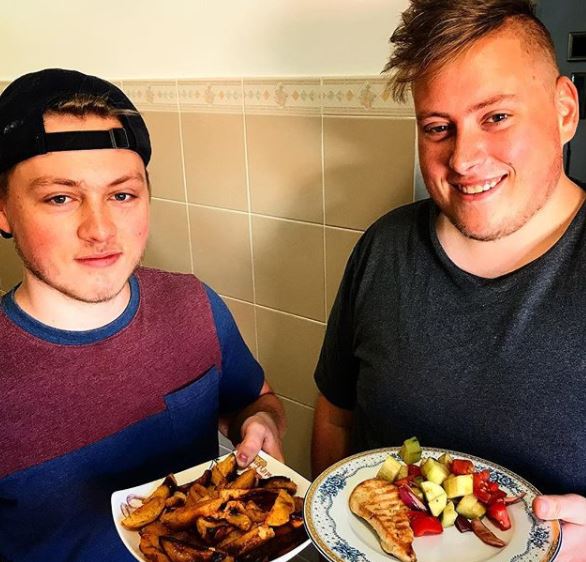 He'd been very open about his struggles with his weight in the past, talking about how it had affected him as a teenager, and into adulthood.
So, while the money was one thing, a healthier lifestyle - and a better version of himself - was just as valuable.
It as a journey he documented on his YouTube channel and on social media. It also became about more than about just Jaime. The tips he was discovering about nutrition, sport and healthier lifestyle helped others watching online who were looking to make improvements to their own lifestyles.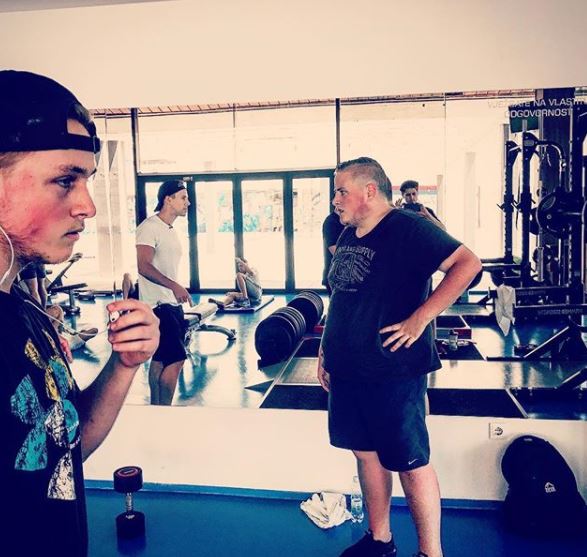 Jaime and Matt Staples during one of their gym workouts
It turned Jaime into a role model of sorts. Suddenly there was a community of people online sharing this advice, supporting Jaime along the way, but also taking on their own bad habits.
Most vital among those supporters, to both Jaime and Matt, was Mike Vacanti.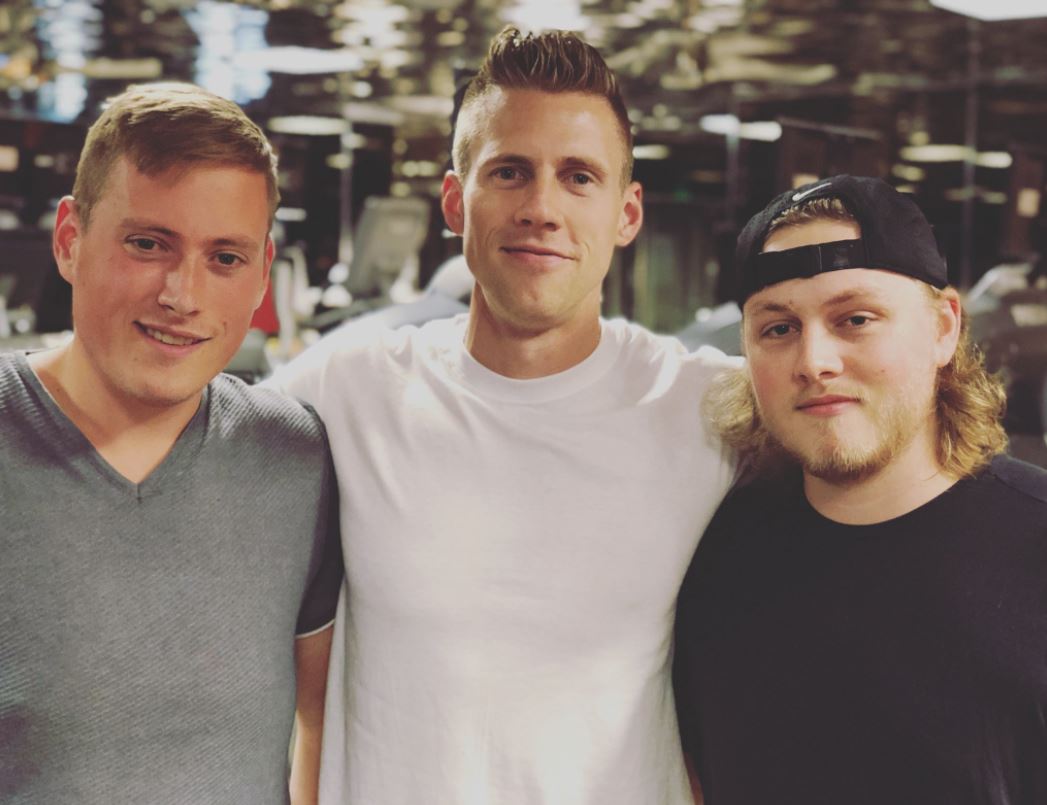 The trainer that helped Jaime and Matt: Mike Vacanti
Vacanti is a personal trainer. He worked with the brothers in detail, creating plans for them both and even joining them on a poker trip to Barcelona to make sure the sunshine and holiday atmosphere didn't tempt them to eat and drink in a way that would put their plan at risk.
That's a genuine $700 super-sensitive doctor's scale
It meant that when they made it to Run It Up Reno, hosted by Jason Somerville, they were as ready as they could ever be.
With the brothers was trainer Visconti, ready to help guide them through one last weekend.
There were also some preliminaries to go through.
First, the doctor's scale, worth $700, had to be checked.
It was tested on carpet, a stone floor, and then a specially constructed stage to ensure maximum accuracy.
They even insisted on complete silence for the weigh-in, in case the slightest noise effected what was a highly sensitive piece of machinery.
Before that though one last meal, followed by a night of restless sleep.
Game day
It wasn't as simple as skipping breakfast and showing up for the weigh in.
The brothers had to monitor everything they ate and drank. Even an extra glass of water could mess up a year of preparation.
There was strategy to every sip. Everything had to be perfect at 5pm.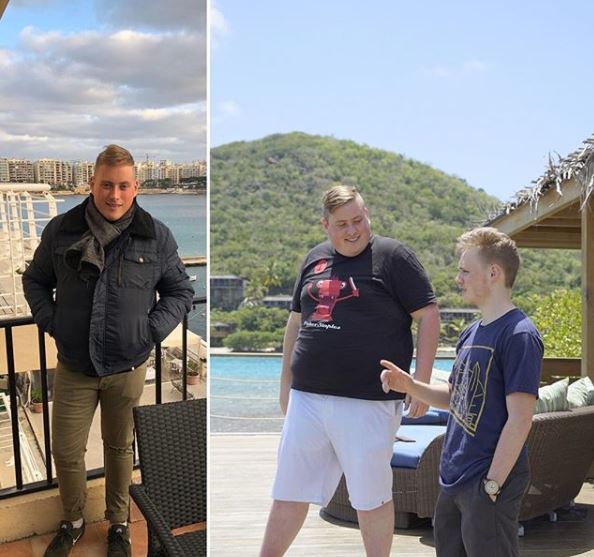 Before and after. Make that the after and before
Jeff the Ref had stepped in, in place of Perkins who couldn't make it on the day. His outfit alone demonstrated how seriously he took the role.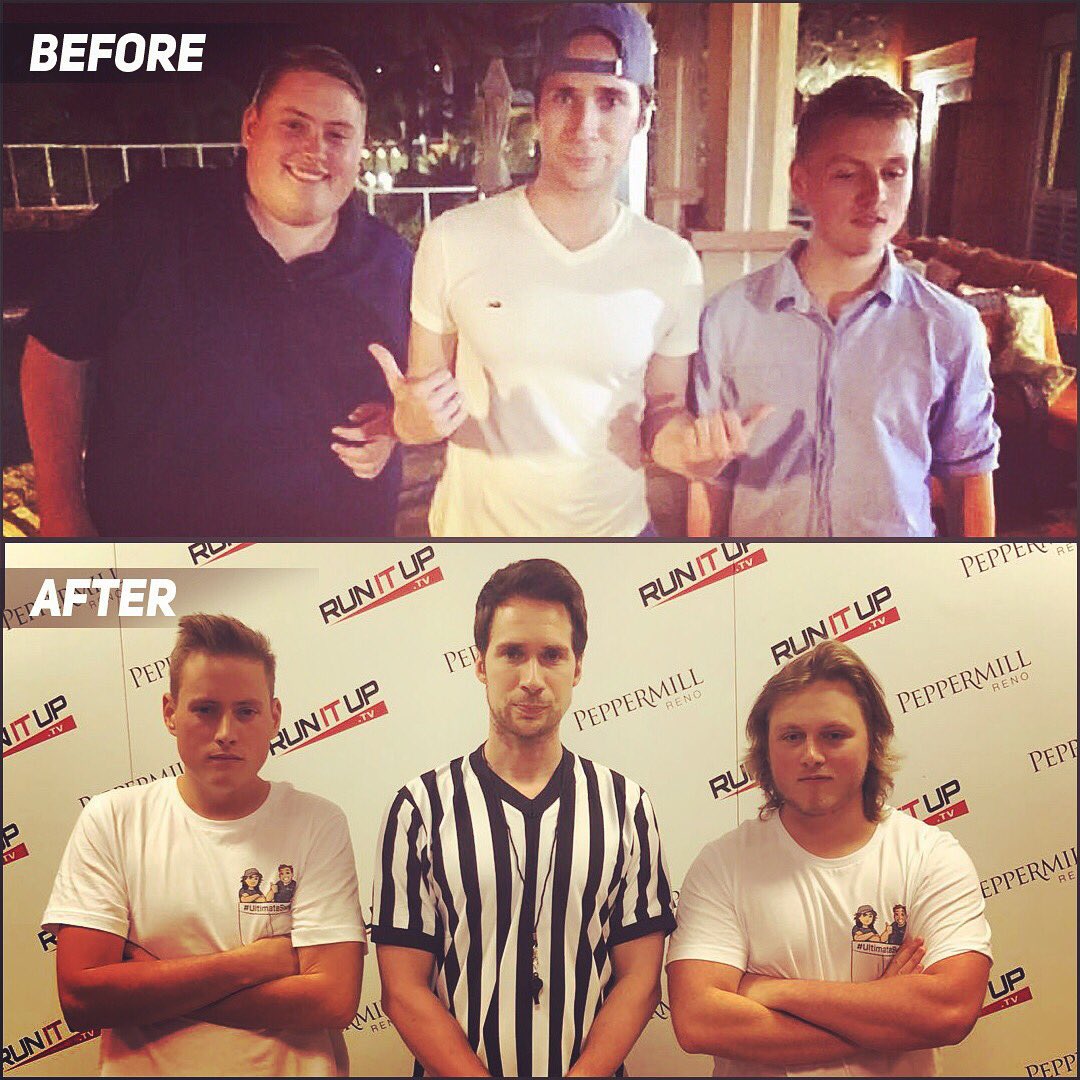 What happens next is best explained in Twitch clips.
Some 10,000-people watched Matt weigh in. And no, the footage hasn't frozen. Matt has.
Then Jaime stepped onto the scales.
It was all over.

There was only one more thing left to do. Someone had to tell Bill.
Our thanks to Jaime and Matt Staples for an incredible story. You can watch the full Ultimate Sweat live stream here.