VIDEO: Kevin Hart teaches you how to bluff
What are the elements that make up a good bluff? First, you've got to tell a convincing story. Then you must keep that poker face cool, calm and collected. Next is backing it up with a gutsy bet to show that you mean business. And, most important, you must flex your biceps and give them a kiss. Wait, what?!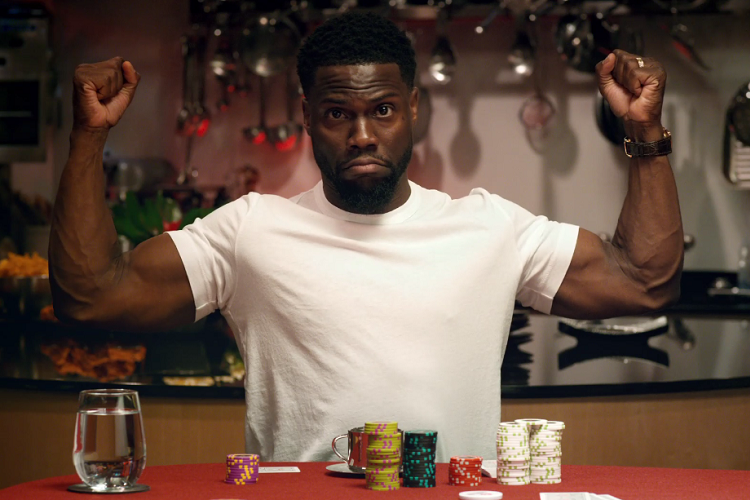 Don't worry, you haven't come to the wrong website. It's just that the teacher for this lesson in bluffing isn't your average poker pro - it's Hollywood actor Kevin Hart. In the final part of his How To Play Poker series, Hart addresses the sexiest topic in poker; bluffing.
Watch the video now to find out how he does it. It's up to you whether you want to take his advice or not...
For this series, Kevin Hart has teamed up with our friends at PokerStars School to teach you how to get started crushing the tables. If you're not already a member, check out the amazing promotions and bonuses on offer right now and join the class.