VIDEO: The hands they wish they could UNFOLD
If you're not willing to take a big chance now and then, poker success is likely to elude you. It's a balancing act, though, and a tough one for even the most skilled players. Take a step too far at the wrong moment, or suffer even the slightest slip in concentration, and ruin awaits.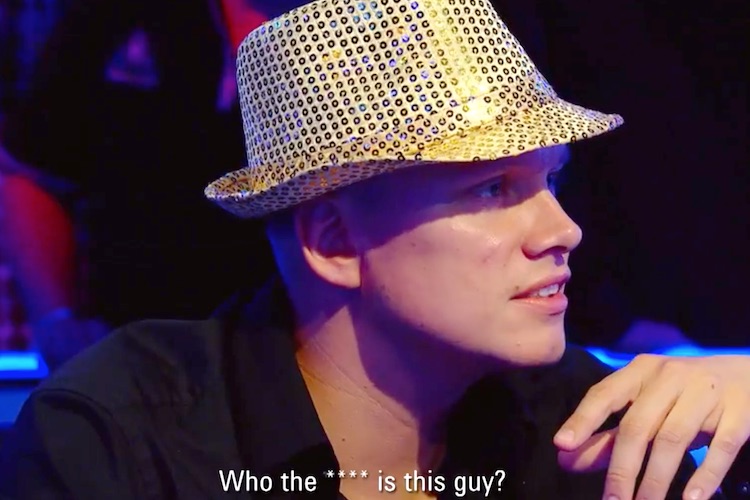 Just ask these six players who wish they could turn back the hands on the clock.
Bernies shoves it with 4 high
Gilles Bernies had already outlasted more than 600 players at the 2016 EPT Dublin Main Event. He had the edge in chips on Dzmitry Urbanovich heads-up, too, until he pulled the trigger on a massive bluff with four-high. Urbanovich didn't have much --- just a small pair and a flush draw --- but it was enough to make the call.
Bernies battled back after the stunning loss but eventually fell short against Urbanovich, who went on to win the title and €561,900 while Bernies settled for second place and €349,800.
Niall Farrell is drawing dead
Things were looking up for Niall Farrell on the bubble of the 2014 EPT Barcelona €5,000 Main Event. His stack was healthy and he had A-J in position before the flop against two opponents. Then things went south in a hurry.
Farrell was already drawing dead by the time he called Benjamin Lamprecht's all-in bet with a set of nines on the turn. He ended up surviving the bubble with a short stack and eventually cashed for €8,050 in 228th place.
Vanessa Selbst hits the Sands
Day 2 of the 2013 PokerStars Caribbean Adventure $100,000 Super High Roller was nearly in the books when Vanessa Selbst faced off against David Sands in the hand that ended her tournament.
Sands, who had flopped bottom pair with A♣2♠ and turned a flush draw, checked. With 7♦5♦ in the hole and less than 10 percent equity in the pot, Selbst stabbed for just over half the pot. Sands called, hit his hand on the 5♣ river, and checked one more time.
Selbst stepped into the trap, Sands snap-called with the nuts, and a stunned Selbst headed for the exits. That pot helped propel Sands to an eventual second-place finish for $1.2 million.
When you fold the (joint) best hand...
With six players remaining in the 2010 EPT Barcelona €5,000 Main Event, Jesús Cortes Lizano and Giuseppe Pantaleo were all set to chop a pot. Then Pantaleo's concentration slipped and it cost him dearly.
With the river already dealt and the board reading 2♣Q♠6♣Q♣2♥, both players had a jack in the hole. Lizano bet, Pantaleo raised, and Lizano called --- and then Pantaleo, assuming he was beaten, tossed his cards into the muck without ever showing them down.
Pantaleo was ousted shortly afterward in fifth place, earning €170,000.
Jacobson gets his timing all wrong
It was Day 2 of the 2014 EPT Barcelona €50,000 Super High Roller and the money bubble was still hours away. Martin Jacobson had already fired barrels with ace-high on the 9♠6♠4♣ flop and T♦ turn, so when the K♥ fell on the river, Jacobson announced he was all-in for about two-thirds of the pot.
Dan Colman, who had flopped a set of fours and called both of Jacobson's previous bets, winced at the move --- his stack barely covered Jacobson's --- and then called. He knocked Jacobson out there and eventually went on to take second place for €843,066.
Pobal checks back the nuts
With three players left in the 2012 EPT Barcelona €5,000 Main Event, Mikalai Pobal missed a chance for value and ran afoul of the rules in the process.
Pobal was holding A♥7♥ and drawing to the nut flush when Joni Jouhkimainen checked to him on a 4♥6♦K♥3♦ turn. Pobal checked behind and hit his hand with the 7♥ on the river -- but when Jouhkimainen checked, Pobal checked behind and showed down his hand.
Pobal earned a one-round penalty since the rules state you can't check behind when you have the nuts. But he recovered and ended up winning the tournament for €1,007,550.

***
Have you heard about PokerStars' new game UNFOLD? It's a game the players above wish they were playing when those hands happened. Now you can give it a try and bring back those mucked cards from the dead at exactly the right time. Click here to start playing.