Want to win a #TurboSeries event? Team Pros have some advice
The Turbo Series starts this weekend. That means 74 fast paces tournaments with $15 million guaranteed across the Series.
It's a unique form of the game, and one that can cause even the experienced pro to stumble. So how best to prepare for a series like this?
We asked our Team Pros their thoughts about the series, and you can read their thoughts about the series in general, and Turbo events, by reading yesterday's article (LINK). But we also asked their what tips they would give the players new to Turbo events?
Their answers, below, suit anyone setting out on a Turbo adventure for the first time, but also any seasoned player looking to get an edge.
Here's what they had to say.

Fatima Moreira de Melo (@Fatimademelo)
"Just play like you normally would. But be aware that quicker than normally you won't have room to bluff post-flop. Antes will be big very soon, so picking up a pot pre-flop is worth it! So be aware of people opening a lot of hands and put pressure on them when you have position on them (so when you're sitting to their left;) by re-raising all-in when they open and you have between about 18 and 28 big blinds.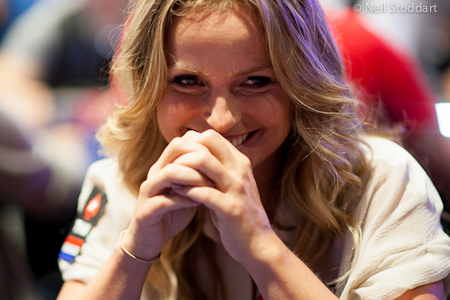 And remember things change rapidly in Turbos: so, if you lose a big pot and you're left with a chip and a chair, to double up and you're almost back to and average stacks in these turbo's!"

Chris Moneymaker (@CMONEYMAKER)
"Turbo events increase the variance of already high variance tournaments so I would play smaller buy-in events than I would in normal speed tournaments."

Lex Veldhuis (@RaSZi)
"If you're playing turbo series for the first time I would really look over some short stack play and decide or find out what good all-in situations are. The biggest mistake you can make is play too tight and blind down too much. The action is fast paced and there isn't much room to wait!"

Kevin Martin (@KevinRobMartin)
"Advice for first time: Don't pass on any spots! You really don't have much time and you have to take every edge you can!"

Jeff Gross (@JeffGrossPoker)
"The advice I would give to someone who is just beginning to play is realize that it will be more shallow stacks and to pay attention to picking good spots to shove all in first in as well as shoving all in on an open.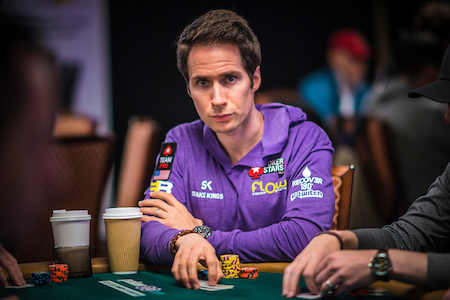 Also, to not panic when get short stacked as it is much more likely that most others will be short also. For example, near the bubble realize that having 10-15bb may be average or in good shape so don't get stressed when get short!"

Fintan Hand (@EasyWithAces)
"Be aware of the structure and don't freeze up deep in the tournament, take your shove spots and win flips."

Jaime Staples (@jaimestaples)
"In turbo's there isn't as much time as deep stack events. So, if you feel you have an edge in a spot but its close, you should always take that action. You need to get every chip out of every pot you can. There is no time to wait!"

Adrienne Rowsome (@talonchick)
"Stay aggressive, if you fold too tightly you will have a hard time progressing along the tournament because the blinds and antes get big quickly. If I am playing a hyper turbo or turbo and faced with what I would consider a close decision, I will nearly always make the bet or the call instead of giving up on the pot! Register these tournaments as early as possible so that you get as much relatively deep stack play as possible. Near the end of late registration, things are going to get extra hectic!"

Felix Schneiders (@xflixx)
"Drop the "I will find a better spot!" attitude. Take every close spot you can find cause time is running out on everyone in turbo tournaments!"

Ben Spragg (@spraggy)
"Best advice for someone playing a turbo is to not be afraid to be all in, you have to be less protective of your tournament life and more willing to get amongst it or the blinds will whittle your stack to nothing! So, plenty of white hot all in action!"

Jen Shahade (@JenShahade)
"Don't overthink the word "turbo." Saying something like, "I had to get it in, because it's a turbo", or "I can't fold this, it's a turbo", doesn't always make sense, if the other players in the tournament are taking it seriously and playing their normal ranges based on position and blinds. However, be quick to adjust your default strategy as needed!"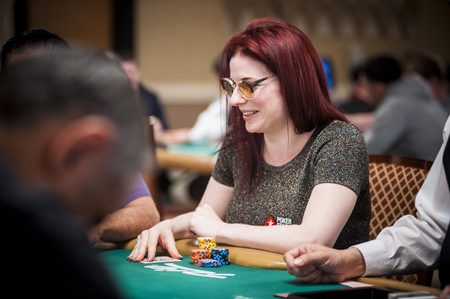 Celina Lin (@CelinaLin)
"I think people feel like due to the fast structure, they need to play more hands. Therefore, they widen their range and play marginal hands which can get themselves into tough spots. I suggest you to stick to a tight aggressive strategy and don't deter too much from your standard play."