Ashley Sleeth and Jesse Sylvia drop by Poker In The Ears Episode 146 -- now on YouTube!
James Hartigan and Joe Stapleton are ready to fill your head with another episode of Poker In The Ears. And for the first time, they're on YouTube! (Now Stapes can finally get some attention.)
After taking an unexpected week off to recover from his "worst illness in recent memory," James is back at the helm for Episode 146. He and Joe talk about a few TV shows and movies (04:00), including Captain Marvel and the #PCA2019 highlights shows on the PokerStars YouTube channel, before discussing the new Global Poker Awards (09:05). After that the boys turn their attention to their guests, poker couple Ashley Sleeth and Jesse Sylvia, who recently both won tournaments in Las Vegas (11:40).
In the latest installment of "The Life of Stapes" (28:35), Joe talks about his recent trip to Vegas, and, thanks to some expert help, has some interesting hand analysis (featuring Norm Macdonald) from his latest Hollywood home game. The unexpected off-time gave Stapes enough time to finish Season 2 of Billions for a proper "deep dive" (37:50). Then Paul Cunningham from the UK tries to win an #EPTMonteCarlo satellite ticket in an Untouchables-themed edition of "Superfan vs Stapes" (48:30).
Check out Episode 146 out on Soundcloud, iTunes, or Spotify. As always, it helps the boys immensely when you rate, review, and subscribe to the podcast. And don't forget to apply to be the Billions Superfan on Episode 147 -- just tweet at the boys with the hashtag #PokerInTheEars.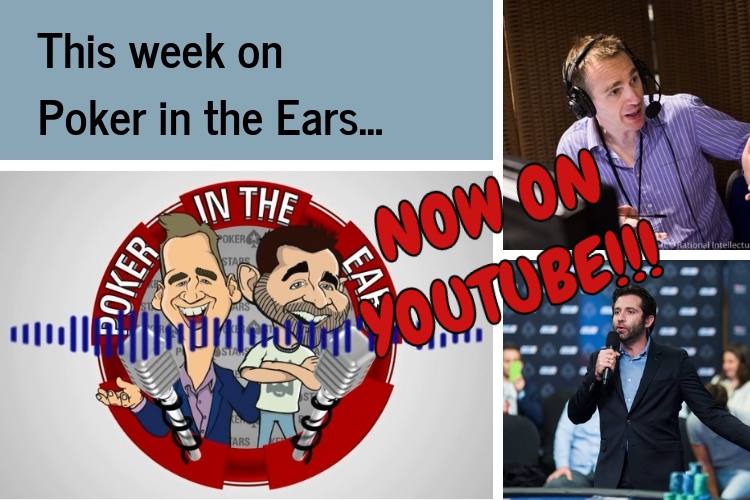 ---