PokerStars LIVE adopts TDA rules beginning with EPT Sochi, 25-seat Mega Qualifier runs this Sunday
PokerStars LIVE is adopting the Tournament Directors Association rules moving forward for all its events. The first PS LIVE event to feature the new TDA rules will be EPT Sochi, and you can qualify this weekend on PokerStars to play in Russia later this month.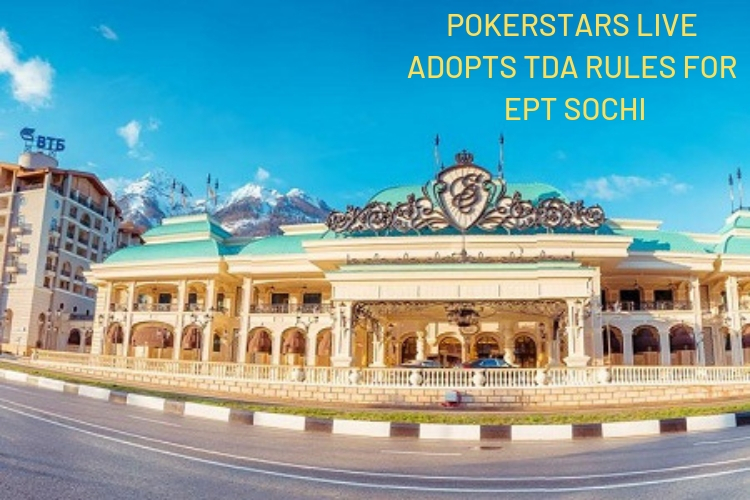 As of right now, 183 players have qualified for the EPT Sochi Main Event. That number is due to grow this week as 35 guaranteed seats -- a $140,000 value -- will be awarded across three different satellite tournaments.
The biggest batch of qualifiers will come from the $215 Mega Qualifier. Scheduled for 1:05 p.m. on Sunday, March 3rd, the Mega Qualifier offers up to three re-entries in the first three hours of play and a guarantee of 25 packages. This is one of the best opportunities yet to earn entry into EPT Sochi -- and it's also one of the last.
You can even qualify for the Mega Qualifier. Satellites with buy-ins ranging from $2.20 to $22 are running around the clock on PokerStars and continue through Sunday.
Check out our simple guide to saving a fortune for full details on the $215 Mega Qualifier. For everything you ever wanted to know about Sochi (and more), check out our Need To Know guide. And for complete info on the best live poker tournaments around the world, check out PokerStars LIVE.