Uruguay's marcelodalto moves on up after $150K Spin & Go win
Marcelo Dalto has been playing poker on PokerStars as "marcelodalto" for years. For most of that time the 44-year-old merchant from Uruguay focused on multi-table tournaments, but four months ago he decided to turn his attention toward the Spin & Go.
Marcelo started playing for 25 cents a spin. He worked his way up the stakes until about three weeks ago, when he reached the $15 level. After a couple of weeks there he saw his biggest multiplier yet -- 100X -- but he lost his chance at the $1,500 top prize in heads-up play. Then, this week, he found himself with a chance at an even bigger score.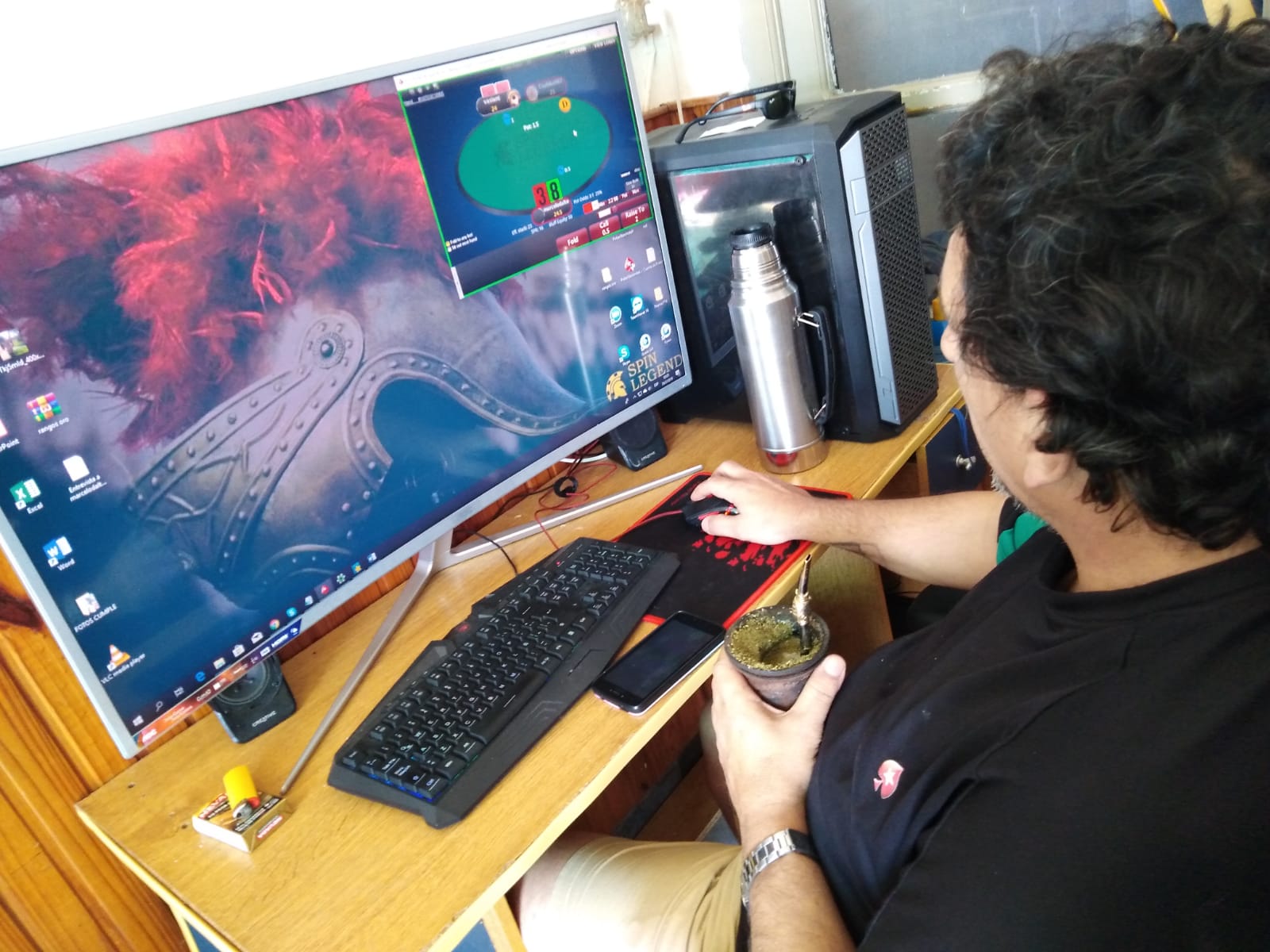 Marcelo Dalto playing poker at home in Uruguay
"When I saw that the background color changed I shouted to my children, 'I GOT A 100X!,'" said Marcelo. "But I looked again and saw it was actually 10,000X!"
Marcelo's strategy was to take small pots from his tight-playing opponents and then loosen his play once he got heads-up. That worked out for him and he finally ended up with pocket tens against his opponent's K-9.
"The final hand was electrifying," said Marcelo. "If a king came my opponent would have been in the race again, but luckily everything went well. It was a huge joy when the spin was over and I could see the $150K in the cashier. I screamed like a madman, I went to hug my children, and I was shaking like I never had before."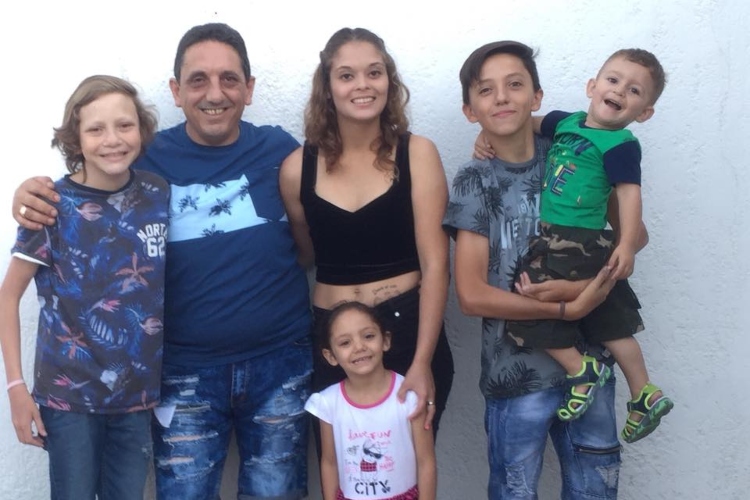 Marcelo Dalto and family
The thrill of the win was cause enough for excitement. But in this case victory means more than just a bigger number in a bank account. "This prize means a lot for me and my family," said Marcelo. "We are going to buy our first home with the money. For years we have rented and we were waiting for a breakthrough like this to be able to do it."
Congratulations to Marcelo Dalto and his family on the big breakthrough they've been waiting for!
If you're looking for a breakthrough of your own, you could do a lot worse than to study Marcelo's victory hand by hand. Here's a breakdown of the entire journey courtesy of Marcelo and his fellow Uruguayan, PokerStars School Spin & Go coach Federico Sztern.
Want to learn more? Be sure to check out all the poker courses on offer at PokerStars School.
---
Marcelo Fitte of the PokerStars Español blog conducted the interview with Marcelo Dalto and contributed to this report.