Spring fever in Monte Carlo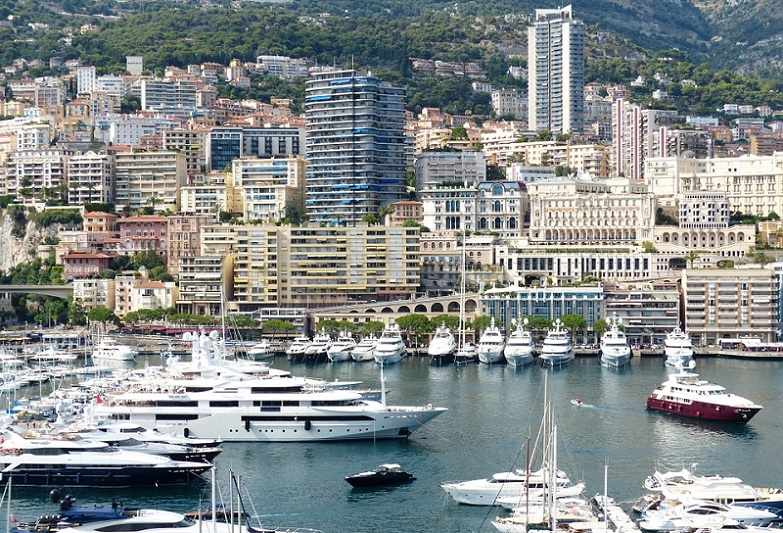 There's a lot to love about springtime. If you're Irish (or just like green beer), there's St. Patrick's Day. If you're American, there's spring break. If you're a sports fan, there's the Champions League Final, March Madness and spring training. If you're a poker player, there's the PokerStars and Monte-Carlo Casino EPT from April 24 - May 4, 2018, and I'm here to give you a few more reasons to join us on the French Riviera this spring.
FIVE PLATINUM PASSES UP FOR GRABS
We hope that by now you've heard about the PokerStars No Limit Hold'em Players Championship (PSPC). If not, that's okay too; the crew over at PokerStars TV has you covered.
Join us in Monaco and you'll have five different opportunities to snag a Platinum Pass, worth $30,000 USD each, totaling $150,000 in added value. Here are the different ways you can get your hands on one:
• EPT Monte Carlo Main Event Winner
• EPT Monte Carlo Main Event - Day 2 random draw
• EPT National Winner
• EPT National - Day 2 random draw
• Event 28 - PSPC live satellite with one Platinum Pass added
We'll also be awarding a Platinum Pass to one lucky viewer of the PokerStars TV webcast! More on that below.
BIG BLIND ANTES & SHOT CLOCK EXPANSION
Spring is also the season of change, so we thought we'd do a little spring cleaning of our own. Based on substantive positive feedback from the live poker community, all No Limit Hold'Em tournaments at EPT Monte Carlo will use the ever-trending big blind ante format. That includes all High Roller events and the €5,300 Main Event.
"I'm thrilled to see the EPT adopting big blind antes," Daniel Negreanu told me. "It makes for a more efficient and enjoyable player experience. The support for this change has been overwhelming from the poker community."

Indeed, it has.
Big blind ante is the best thing to happen to tournaments in quite some time

— Jeremy Ausmus (@jeremyausmus) March 1, 2018
We have used BB ante @LAPC for multiple events now and it will continue in the future as the compliments of speeding the game up, "who didn't ante", and "put in your ante sir" have far outweighed complaints of "not fair for short stacks" and "but I like to bet 775 not 800." pic.twitter.com/mXGdrRqXiY

— Matt Savage (@SavagePoker) February 17, 2018
Playing my first big blind ante tournament at @CommerceCasino and couldn't be happier with it... speeds up play greatly in holdem... shout out to the venues that are making poker better @SavagePoker @TheJustinHammer @therugglesclub @WynnPoker @ARIAPoker

— scott stewart (@YaBoyStu) February 8, 2018
For the first time ever, we'll also be expanding the use of shot clocks to the EPT Monte Carlo Main Event, which will be used from the start of Day 2, onward. Players will receive six 30-second time bank cards that they can use throughout the tournament to extend the regular 30-second shot clock.
MAIN EVENT MOVES TO A SINGLE RE-ENTRY FORMAT
Over the past couple of years, players have provided consistent feedback related to the EPT Monte Carlo Main Event price-point, citing the buy-in to travel expense ratio is much too close for comfort. Those of you who've travelled to the Cote d'Azur will know that the €30 cheeseburger is no myth. Monte Carlo may be one of the most beautiful places on earth, but it's also expensive. With that in mind, we're changing things up a bit this year and allowing players a single re-entry in the EPT Monte Carlo Main Event. It's a decision we hope is both sensitive to the re-entry vs. freezeout debate, yet accommodating for those players who spend a lot of money to travel to Monaco and want to maximize playing time for their buck. Players will be permitted to use the re-entry as they so choose, either by playing Day 1A or Day 1B twice, or by playing both starting flights once each.
FOOD & BEVERAGE IMPROVEMENTS
In an effort to improve the food and beverage offering at EPT Monte Carlo, we've partnered with the casino to reduce the cost of menu items in the poker room by 10%. In addition, we'll be giving out complimentary food vouchers for all 39 events (including re-entries) on the festival schedule. Players who participate in the €1,100 buy-in EPT National and/or the €5,300 Main Event will receive additional vouchers for each successive day they progress in these tournaments, all the way through to the final table. Despite our efforts, I'm still counting on our man Joe Stapleton to come through with the "I don't want to say Monaco's expensive, but..." Twitter zingers.
SEVEN DAYS OF STREAMING
Speaking of Stapes, you can catch him alongside James Hartigan and the rest of the PokerStars TV broadcast team for seven days of cards-up, live stream action from EPT Monte Carlo. Coverage begins Saturday, April 28 and runs through the Main Event Final Table on Friday, May 4. The guys will also be awarding a $30,000 Platinum Pass to one lucky viewer, so be sure to tune in all week for a chance to win. Here's a look at the complete EPT Monte Carlo live stream schedule:
• April 28: Super High Roller Final Table
• April 29: Twitch Special
• April 30: Main Event Day 2
• May 1: Main Event Day 3
• May 2: Main Event Day 4
• May 3: Main Event Day 5
• May 4: Main Event Final Table
SEE YOU THERE!
Don't forget, EPT Monte Carlo also offers cash games to suit all bankrolls; an opportunity to meet and greet Team PokerStars Pros Andre Akkari, Liv Boeree, Jake Cody, Igor Kurganov and Fatima Moreira de Melo; free PokerStars merchandise for EPT Main Event and EPT National qualifiers; and a welcome party on the beautiful Monte Carlo Bay Med Garden on Friday, April 27.

Rooms are available from our friends over at PokerStars Travel, and satellites are running now. You can also Spin & Go your way to Monte Carlo in a brand new promotion that runs through April 15. To top it all off, any player registered in a PokerStars.com direct qualifier earns a ticket to play a monthly PSPC freeroll to win a Platinum Pass. Our world-class tournament team looks forward to welcoming you.
Garry Gates is Senior Consultant of Player Affairs for PokerStars Live and can be contacted on Twitter @GarryGates, or by email at: garryg@pokerstarslive.com