Successful Seat Me Rolled Out Further
Plus more tests to enhance overall player experience
Offering the best poker experience to our players is a complex goal which challenges and excites us daily. But finding the right balance can be tricky, especially when you consider the varying motivations and needs of our many different players.
As hosts, it is our responsibility to create rules which will maximize everybody's chances of enjoying their poker experience free from unnecessary frustration. We recognise that these rules need to evolve as much as the game itself does over time.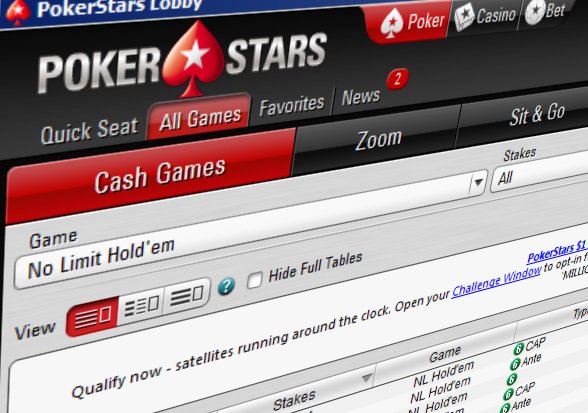 Since early 2017, one of the most significant changes on PokerStars has been the introduction of Seat Me in Spain, France and Portugal. This was mentioned in a previous blog post. After the initial release in Spain, we took our time tweaking the settings and making sure we were happy with the balance of the system before expanding to additional markets.
We are now ready to roll out Seat Me in Italy. If this market reacts as expected, we will look to PokerStars.com towards the end of the year. This process has taken more time than we'd originally anticipated, but I believe that it was for the right reasons. We felt it was important to proceed carefully until we were confident that Seat Me was having a positive impact.
Before releasing Seat Me elsewhere, however, there will be another major test in Italy: the limitation of multi-tabling in cash games. Let me share with you a few reasons for this trial.
Most of our players play on one table at a time and may not be familiar with the concept of multi-tabling. However, one of the most frequent comments we receive is that the games are too slow due to opponents taking too long to act.
Interestingly, a first glance at the data did not seem to confirm the theory that multi-tablers are slower to act. On average, multi-tablers and single-tablers tend to act at the same speed, with multi-tablers even acting slightly faster than average in some situations.
But, multi-tablers' deviation from this average is much higher. Or, in plain English, they act fast on average but can suddenly slow down drastically on all their tables. If you are a multi-tabler yourself, you will know why this happens: when there is an important decision to make at a table, all other tables must wait. And, of course, the more tables being played the more frequently this situation can happen.
So, what do we intend to do in order to test this theory and work towards a fix?
Starting July 17, players at PokerStars.it will be limited to playing six regular cash game tables at any one time. The table caps for all other games, including Zoom, will remain as they are today. The success of this test will be measured by any changes in the deviation from the average time to act and, of course, the feedback that we receive from players.
We also fully expect the current multi-tablers to adapt by focusing more on each table and, as a result, win more at those tables. In light of previous changes, we expect that winning more will be achieved by playing a wider range of hands and giving more action, which will lead to a much more fun game for all players.
As we have done with Seat Me, we will take time to analyse the impact this change has and will make sure that it is moving our games in the right direction before we roll it out any further.
We have chosen six tables because 99.7% of our players play six tables or fewer at one time. However, I would like to move away from this cold statistic for a moment. I am acutely aware that behind this percentage, we have players with a personal story. Some of them might rely on poker for a living. I understand that this announcement will not be seen as good news by these players and that facing such a radical change will be difficult.
It is not always possible to please everyone but our goal as a team, and my personal goal, is to build games that are as sustainable as possible. This is achieved by creating an atmosphere where the game is fun, fast and enjoyable for all. In the long run, I hope players will stay with us and the multi-tablers will adapt to this change and do the same.