Making Changes to our Third Party Tools Policy
A level playing field is one of the most important qualities of a well-functioning online poker eco-system.
We all sit down at the table as equals. So, when a player takes the time out of their day to play in our poker room, we want them to know they've arrived in a safe and fair environment where the only thing to think about is the action. Also, that they're not being targeted for their experience, and they have a clear and unambiguous picture of the additional resources available to them.
Third party tools are always an interesting topic in this debate. On the one hand, there are legitimate and useful tools out there that can help players to train, get better and enjoy the depth of the game. On the other hand, there are tools that provide their users with sometimes small and other times clear advantages over others, undermining the spirit of the game.
Our goal is to ensure that the same rules and standards apply to everyone. Some of the latter set of tools, like bots, have been banned for as long as PokerStars has existed and we take great pride in our efforts and ability to try to ensure that our environment is free of them. Thanks to our Game Integrity teams and investments and developments in cyber security and artificial intelligence detection, we're also always improving our capabilities.
---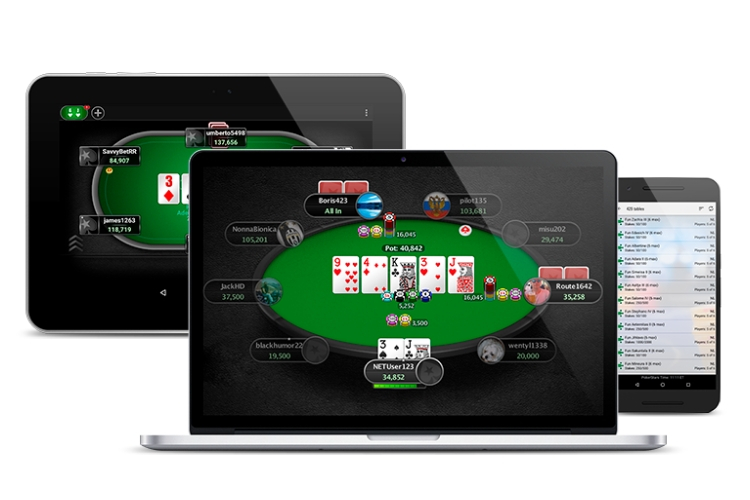 Read on to find out what changes we're making to our Third Party Tools policy
---
The policing of other types of tools, however, depends on the sensibilities of each poker room as well as the evolution of the threat. For PokerStars, my vision is to limit as much as possible the use of tools that artificially enhance the process of sitting down to play, and play itself. Tools that can give players an edge over others and which detract from the journey of developing the skills necessary to become a better poker player.
That's why we're going to implement further restrictions to the use of third-party tools.
A new policy will be implemented across all games, stakes and licenses on 4 March, 2019. We've already started to communicate the changes ahead of time to allow the developer community to prepare.
Full details of the technical changes that will come into effect on 4 March, can be found here.
Otherwise, please read on for a summary of the some of the larger changes to two main categories: seating scripts, and starting hand charts and reference material.
Seating Scripts
Seating scripts are often created specifically to target weaker players. They often automate the process of sitting the seating script user at 'softer' tables as soon as the weaker players take their seat. This is clearly nefarious and bad for the overall environment. We will apply the following rules in response:
Any tool or service that sorts available games or (semi-) automates the process of joining games based on the game-play statistics or notes of other players will be prohibited. A tool that solely (or semi-) automates adding players to a set number of tables, without any reliance on information about other players, is permitted
Starting Hands Charts and Reference Material
The use of starting hand charts will also be limited and we are prohibiting the use of automated or semi-automated reference material while the PokerStars client is running. Broadly speaking, reference material can only be used for basic hand decisions, like unopened pot and pre-flop decisions, rather than as a live virtual decision maker.
If you'd like to know more about our updated rules, you can check the link above for the full presentation we send to developers. If you'd like a more substantial explanation about the new rules for starting hand charts and reference material, please read on.
Poker is a brain game. A game of skill. Players work on history, on perception, on their own memory, instincts, capabilities and evaluations of each opponent and hand to make the right decision. Not only do we want to preserve this, we want to see it flourish.
Why are we making these changes now? As I have discussed in the past, we are constantly looking for ways to better provide a safe and fair environment and to improve the overall experience when a customer chooses to play with us. However, we also need to be able to ensure that we create enforceable and sustainable policies, making sure that players who do follow the rules are not at a disadvantage. The changes we are announcing today follow an extensive period of development to ensure that we can achieve these goals.
These changes are a big step forward for us and, we hope, the poker community. Personally, I'm looking forward to seeing their contribution to the safe and welcoming environment we aim to offer every one of our players, regardless of experience and ability.
Starting Hand Charts & Reference Material
We do not wish for players to be supplied with in-depth reference material (commonly 'starting hand charts'), follow it blindly while playing, and artificially boost their performance.
Any tool that offers (semi-) automated reference material to the user while the PokerStars client is running is prohibited.
Reference material can also only advise on what hand combinations to play or not play in an unopened pot, and only for pre-flop decisions.
All material must be able to be converted to a maximum of nine, 13x13 charts.
Beyond these changes, the following are acceptable:
1. Tools or services that simply report basic game-state information, such as pot odds or absolute hand strength
2. Basic reference material that is static, such as simple table-based starting hand charts
3. Tools or services that monitor and display statistics in-game (a Heads-Up Display, or HUD), but make use of only information accumulated through your own play. Within that, there are also qualitative and feature limitations on statistics displayed in-game, such as not being able to change the statistics displayed based on game state or opponent tendencies.
4. Macros and Hotkey programs for gameplay efficiency that do not reduce the requirement of a player having to make a decision. The player must decide what action to take, with the macro or hotkey merely executing this decision.
The following are prohibited only while the client is open:
1. Reference material that provides advice beyond a basic level, such as a large collection of tables offering recommendations beyond whether to play certain hands or not in unopened pots.
2. Tools or services designed specifically to ease referral to reference material.
3. Tools or services that compute advanced equity calculations, such as range vs range simulators, Independent Chip Management or Nash Equilibrium-based programs.