WCOOP 2018: Rory 'DeosOner' Young on his $174K Super Tuesday score
With two SCOOP final tables on his CV, Rory 'DeosOner' Young went one better during the 2018 World Championship of Online Poker, winning his first WCOOP title.
And it was a big one.
Young took down Event 12-M: $1,050 NLHE [8-Max Super Tuesday], for a mouth-watering $173,957.93 and his biggest career score to date. That win brings his online earnings up to $1.82 million.
We caught up Young a few days ago to discuss the win, his life outside of poker, and why he's going back into the lab when WCOOP finishes.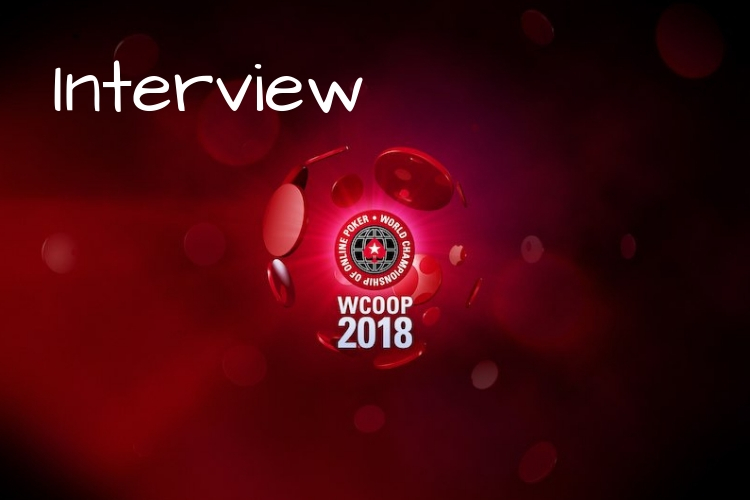 ---
PokerStars Blog: How does it feel to be a WCOOP champion? Is it something you've been working towards?
Rory 'DeosOner' Young: I don't really buy into the whole prestigious title thing when it comes to poker tournaments. Anyone can win any tournament and I don't think holding a certain tournament title is reflective of any amount of skill or anything. But the prize money that comes along with first place is definitely great. I didn't do anything special this tournament, I literally just ran way better than anyone else and couldn't miss a flop. 
PS BLOG: Not only did you win a WCOOP, you also won the Super Tuesday at the same time. Does it feel like two milestones in one?
 
Young: Again, I don't really see it as a milestone. My goals in poker aren't related to winning titles at all. At the end of the day, most tournaments are very similar in structure and format, they just have different names in the lobby. 
PS BLOG: You won the event outright. Did you have any feelings towards doing a deal? Did it ever come up?

Young: I was in favour of a deal three-handed but that was unlikely. We looked at numbers heads-up but my opponent wanted more than his stack was worth so I had to decline his offer. It was a large sum for me to play for but not so much for him as he is a nosebleed PLO player. I wasn't going to give up any equity against this opponent so I think we were both happy to play it out and, luckily for me, the cards fell in my favour.
PS BLOG: You had tough competition at the final, what with Mikita Badziakouski and Jeff Gross to name a couple. Were you ever put in any tough spots that you could talk us through?
Young: Mikita is one of, if not the very best MTT players in the world at the moment. And Jeff is a super nice guy, I really like his fun attitude towards poker. I honestly don't remember any tough spots in the whole run. That's not to say my opponents weren't tough. I was just running so good that I either had very clear calls or very clear folds. 
PS BLOG: Were there any key hands that you remember on your way to the win?
Young: One that sticks out is a Blind vs Blind spot late on day 1 for a 200bb pot. I limp called 33 against a 4x iso from the BB and the flop came T83 with two spades. The BB C-bet around 50% pot and I chose to check raise, which he called.
I can have a reasonable check-raise range on this board, choosing hands like AT, KT, QT, T8, 33 and also mix in some bluffs like J9 Q9 97 QJ, some flush draws etc. The turn brought an offsuit King, and as my betting range is going to be pretty polarised on this turn I chose to bet 80% pot from memory.
The river brought an offsuit 5 and every draw has missed. I go all in and the BB makes the call with T4o. I think his call is pretty reasonable as it doesn't block any of my draws and blocks a few value hands like T8 and KT. That pot propelled me to a huge end of day 1 chip lead that I rode to the win. 
PS BLOG: What is your life like away from the tables?
Young: My life is pretty grounded these days. After travelling the poker circuit for a few years, I've settled down in Victoria, BC for a while. I like to go the gym, hang out with my friends, play basketball and have recently gotten back into skateboarding, which has been a lot of fun. 
PS BLOG: You've had great results and play a lot of High Rollers, both live and online. How do they compare in your experience? And what do you prefer?
Young: Live and online are two completely different games. Generally with live poker you are going to experience a lot softer fields, much worse players and bigger prize pools. This is especially the case for the high rollers. I think you see a lot of the wealthy regulars that play a lot of live poker jump into all the big stuff during WCOOP and SCOOP and the online regulars love when that happens.
I have played a few high rollers before, but am certainly not a regular on that scene. I don't think my game is up to scratch after not studying MTTs for the past couple of years. Perhaps one day I can get to a level where I feel comfortable playing them, but for now I'm happy to just stay in my lane.
I definitely prefer playing online as it suits my lifestyle better. I'm kind of over travelling around for different live poker stops these days and just happy to play from my own place.
PS BLOG: What's next for you after WCOOP?
Young: After WCOOP I think I'll put some more study and work into MTTs and try to get my game to a level where I feel comfortable at high stakes again. Apart from that just keep trying to work on myself every day outside of poker and keep trying to improve. 
PS BLOG: Do you have any strategy advice for people playing their first WCOOP events?

Young: Anyone looking to play their first WCOOP events in the future, make sure you're comfortable playing at the stakes you register for. Only risk what you're more than comfortable losing and make sure to have fun!
---
Ready to sign up for PokerStars? Click here to get an account.
---