WCOOP 2018: Austrian champ Felix "BrightStripe" Kuermayr on his $76K score
Taking down a 'High' event on the very first day of the 2018 WCOOP? No player can ask for a better start than that. And that's exactly what happened to Austria's Felix "BrightStripe" Kuermayr.
With a win in Event #2: $1,050 NLHE, Kuermayr banked $76,314.44 (following a three-way chop) for his first WCOOP title. But as we found out in this interview, that score pales in comparison to his largest ever.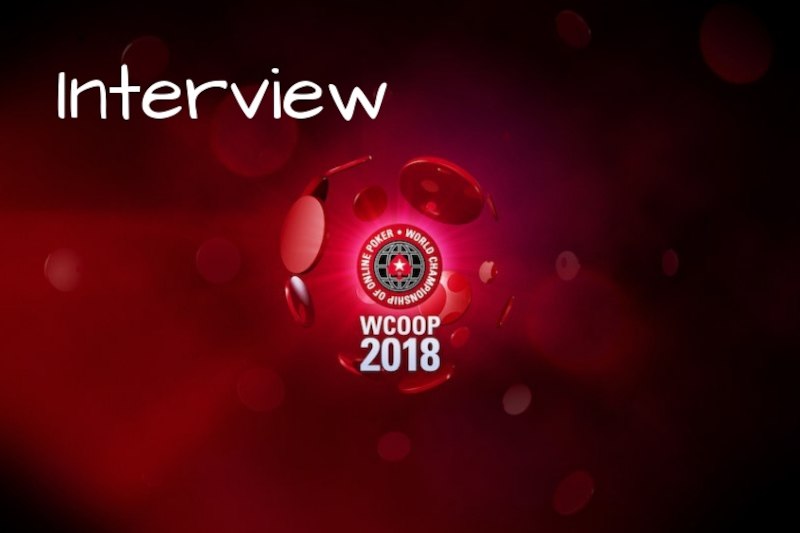 ---
PokerStars Blog: How does it feel to be a WCOOP champion? Is it something you've been working towards?
Felix "BrightStripe" Kuermayr: It feels good. I have been playing poker professionally for about 10 years and winning a prestigious event like this was definitely something I have aimed for.
PSBLOG: You won a High event right at the beginning. How did that impact the rest of your WCOOP?
Kuermayr: It definitely took the pressure off. Even though I did not manage to final table a second event, I still made a profit for the rest of the series.
PSBLOG: Can you tell us how the deal came about? What was the situation at the time?
Kuermayr: I came into the final table sort of short stacked but managed to take the chiplead with five players left. At that point everything was going my way and I continued to chip up, until I got it all-in with pocket aces vs pocket fours three-handed. My opponent managed to catch a four which left all three of us with roughly similar stacks. At this point a deal seemed like the best thing to do.
PSBLOG: Were there any key hands that you remember on your way to the win?
Kuermayr: At one point I was pretty short and pushed all-in with pocket fours and managed to suck out against pocket jacks. That hand was the beginning of me climbing to the chiplead. Curiously I managed to flop sets two more times with pocket fours, and ironically then got sucked out on myself by pocket fours.
PSBLOG: Are you a professional player, or do you have another career?
Kuermayr: I am a professional player. I started to play about 10 years ago as a student of philosophy. I did end up finishing my bachelor degree but have not have had another source of income at any point.
PSBLOG: What is your life like away from the tables?
Kuermayr: I live in Vienna, Austria where I was also born and raised. While I used to spend 50+ hours a week studying and playing poker at the beginning of my career, in the last couple of years I have taken it a bit slower and enjoyed life. In my spare time I sing in a choir, play guitar and enjoy hiking, skiing and other sports. I also meditate every day, which has helped both my professional and private life a lot!
PSBLOG: Austria is a hotbed for poker talent. What's it like living and playing there?
Kuermayr: To be honest I am not very connected to the local poker community. Most of my poker friends I have met through forums or Skype groups, so they live all over the world. In general I like living here a lot.
PSBLOG: Is this the biggest win of your poker career? If not, what was?
Kuermayr: It is actually my second biggest win. My biggest win by far was coming in third in the SCOOP 2017 Main Event middle for about $415,000.
PSBLOG: What does this win mean for you going forward? Are you going to play more events, or maybe some higher buy-in events than you would have prior?
Kuermayr: No. It is very nice to have won this title. In terms of my investment strategy it does not change a lot though. I was already rolled to play most of the tournaments that seem profitable to me before, and I do not have any ambition to try and play the super high rollers.
---
Did events throughout WCOOP inspire you to start playing poker? Click here to open a PokerStars account.
---