Three new leader boards to make WCOOP 2018 more you (and less them)
Step forward the amateur grinders, the wannabe world-beaters, and the plucky-underdogs. Your time is now.
Does that sound like you?
Well, if you like the idea of immersing yourself in WCOOP for two weeks, but have work and bills and real life to think about... Then it's probably you.
If your WCOOP bankroll doesn't quite stretch to a villa in Mexico, where you can "just chill, and grind with friends"... Then it's also probably you.
And if you're reading this at work, dreaming of how nice it would be if WCOOP was a little less about them and little more about you... Then it's definitely you.
Because we'd like to help make WCOOP more about you.
It's why we've created three new WCOOP leaderboards - each with low and medium tier players in mind. We want you to be the type of player you would follow.
---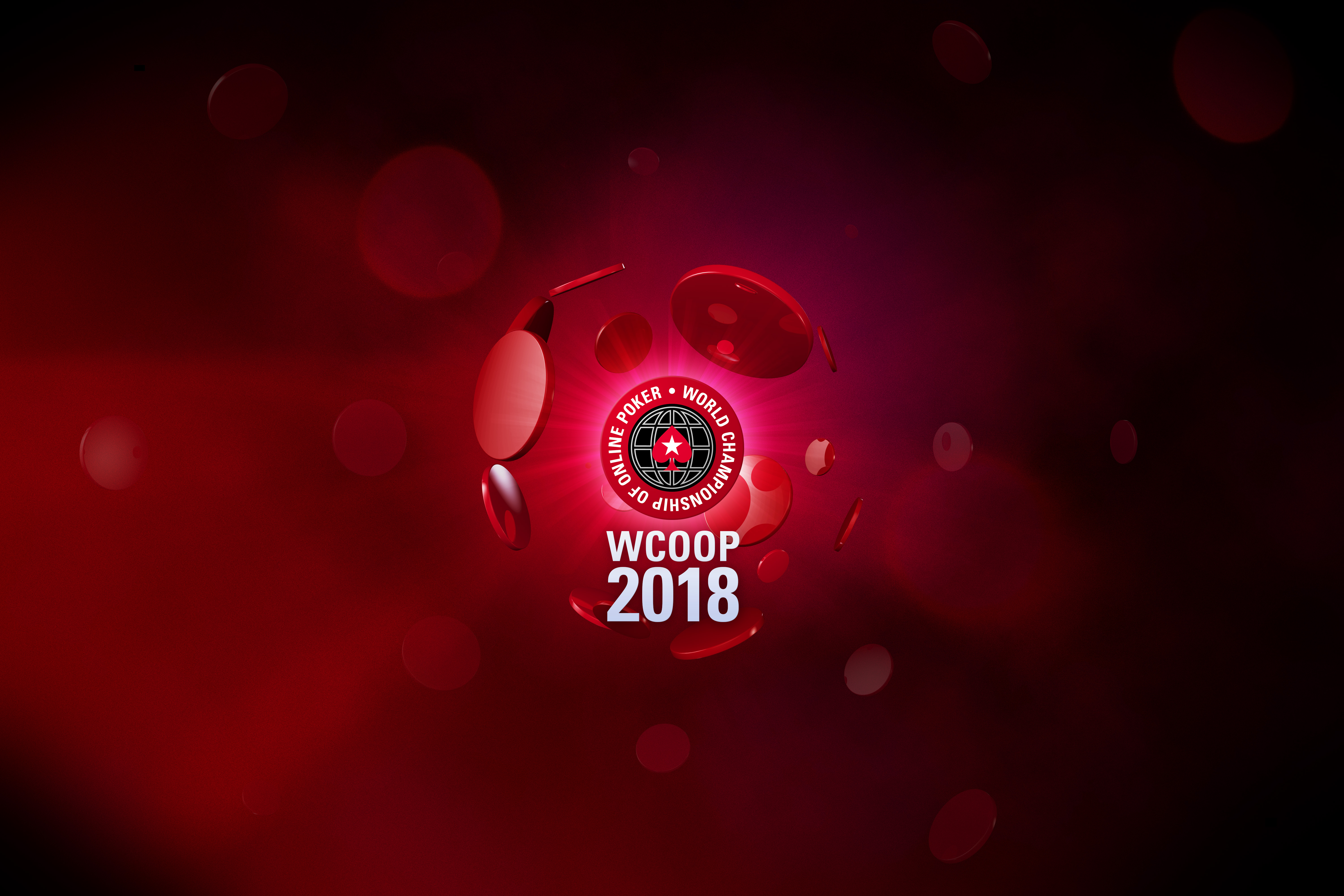 WCOOP 2018 starts this Sunday 2 September, and runs to 17 September. There are 60 events, most with three tiers of buy-in
---
Start thinking ROI, ITM and KO
So you've picked your WCOOP budget. You've planned the events you're going to play around days off, weekends, and the daily commute. What next?
Well, if you're on a budget you're probably outlining an extensive satellite campaign. You want to win your way into the bigger tournaments for as little as possible. It's a good plan.
In fact, we want to know who does it best, turning small satellites wins into big cashes.
So that's one category: Satellite Return on Investment
We also want to know how often you're getting into the money. And who does that best.
Because for most players reaching the money is an achievement in itself. You might not win the whole thing, but it's still a result. It can feel like a win. And that's worth celebrating.
That's the second category: In The Money finishes
But what about those small triumphs that happen in every poker tournament, but which mostly go unnoticed?
In the early levels of a tournament, knocking someone out comes with sense of quiet pride. In the latter stages, you feel fist-pumping joy.
So we're going to count these moments as well. All the times you send a player to the rail.
That's the third category: Total Knock Outs
What's in it for you?
Finish in the top 20 places and you'll win one of the prizes listed below.
1st. $500
2nd. $300
3rd. $150
4th. $100
5th to 7th. $75
8th to 11th. $50
12th to 16th. $25
17th to 20th. $10
The leader boards work for you, not the pros
Remember, these leaderboards measure low and medium buy-in events. Not the high ones.
So your job now is simple.
Score In The Money finishes (having won your seat in a satellite) and knock out as many players as possible along the way.
Because checking the progress of your favourite player on a leader board is one thing. Checking your own progress on a leader board is an entirely different kind of fun.
Make yourself your favourite player. Then see what happens.
What to do next
First, if you haven't already, start planning your WCOOP schedule.
That's easiest using the WCOOP homepage. You'll find the full timetable of events. 60 in total. And most have three tiers of competition.
That means enough options to make the most of the series around your other commitments.
Then, check out the satellite schedule.
This is where to win your way into events for a fraction of the original buy-in (and score highly in the ROI category).
You can qualify for all WCOOP events, and satellites run around the clock.
Finally, get familiar with these places:
The PokerStars Blog
You're here already. This is your place for all the daily news from WCOOP, and leaderboard updates.
The WCOOP Homepage
This is a click away. It's where you'll find details of all WCOOP events, and how to qualify.
Then follow us on Twitter
You can find us @PokerStarsBlog. We'll post WCOOP news and updates from the leader board standings.
But don't wait for us to see you. WCOOP starts this Sunday. Tell us how you're getting on. We want to hear from you.
Good luck.