Platinum Pass Adventure: Jennifer Shahade
Poker is not just a game, but a passion, a science and a community, just like my first love, chess. The #MyChessPokerGame challenge is your opportunity to showcase your affinity for both chess and poker to win a $30,000 Platinum Pass package to the Bahamas.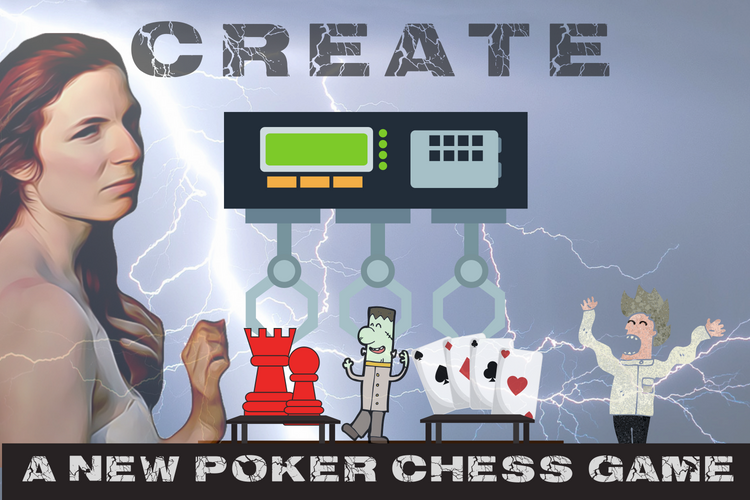 Jennifer Shahade:
"As a chess champion and an Ambassador for PokerStars, I love the cultures that form around games of skill as players form study groups and work to improve each other.
"The overlap between chess and poker is undeniable, but in recent years, as poker games get tougher, it's been harder for chess players to build a bankroll quickly. That's why I'm thrilled that one member of the tight-knit, flourishing chess community will have a chance to earn millions of dollars in Bahamas."
mychesspokergame
To win this Platinum Pass Adventure, create a game that incorporates elements of chess and poker or chance.
We encourage you to interpret this challenge as openly as you'd like to, and to include some information on your passion for and/or background in both games in your submission. You can demonstrate the game via video (preferred) or write a blog describing it. You can also link to a short description of the game to supplement the video.
Judges will pick a winner based on numerous factors, including
Creativity and Ingenuity


Playability of the game


Presentation of the game


Passion and/or experience for chess and poker as expressed or demonstrated in the submission
The winner will earn a coveted Platinum Pass, which includes a $25,000 entry into the PokerStars Players Championship (PSPC) plus $5,000 in expenses, including a six-night stay at the Atlantis Resort in the Bahamas. The winner can showcase their game in the Bahamas and test it out against top poker and chess players. MindSports Ambassador Jen Shahade, the creator of this challenge, will also coach the winner on the road to the PSPC.
Please post your video/link to blog on Twitter using the hashtag #mychesspokergame beginning August 22nd. Submissions close September 30th. The link to the video/blog/text must also be emailed to platinumadventure@starsgroup.com with the subject line "#mychesspokergame + your name" together with the following information from you:
Name


Country of origin


Tell us who you are in 5 sentences


Link to your tweet

REMEMBER: This is a competition only and the game is not going to be commercialised.
The Judges
Mind Sports Ambassador and project director Jennifer Shahade will shortlist her five favorite entries by October 7th for the judging panel, which will consist of Jennifer herself as well as the following personalities and experts from gaming, poker, and chess:
Team Pro and six-time bracelet winner Daniel Negreanu, whose lifetime tournament poker earnings top $39 million


Team Pro and Raising for Effective Giving founder Liv Boeree, the first woman to win both an EPT and a WSOP bracelet


Frank Lantz, the director of NYU's Game Center, and creator of "PacManhattan" and, "Universal Paperclips"


Michael LeGrand, game and app developer, most recently of Bad Batch Alert, and co-founder of Code-In-The-Schools, which teaches Baltimore city youth coding and game design


International Master and chess.com content director Danny Rensch


PRO Chess League founder & commissioner and former poker pro, International Master Greg Shahade
The winner will be announced on October 14th live on a special stream featuring star chess and poker players. Good luck!
General PSPC Terms & Conditions apply
-- Players from Italy, France, Spain, Greece and Portugal are not eligible to participate
-- Your game must be your own original work and should not be copied from other sources
Other Adventures