Leonid Timonin on his suprise Platinum Pass flip out win
"I love poker," Leonid Timonin said to the camera. His hands were raised, one giving a thumbs-up and the other holding a PokerStars Platinum Pass worth $30,000.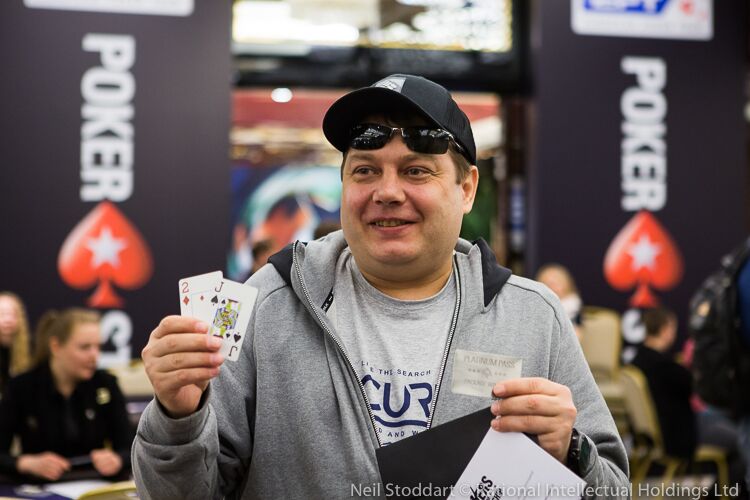 Leonid Timonin shows off his Platinum Pass
Before today Timonin thought his luck had run out.
He'd played six tournaments this EPT and managed to get a big stack early on in all of them. Then he busted out of all of them without a single cash. The EPT Sochi Cup was his last chance to make some money this series, but he ended winning more than he ever expected.
"I still can't believe it," Timonin said. "It was a complete surprise."
Timonin had no idea there'd be a draw for a Platinum Pass at the start of day 2. The 135 survivors had a massive flipout for the Platinum Pass. Each of the 17 tables would deal one hand face-up and the survivors would then move two tables. Another flip would produce our final two players and then they'd have a $30,000 flip.
"I was really surprised when I got a full house at the first table," Timonin said. "At that moment, I felt that fate would bring me a gift."
It did.
Timonin hit a straight on his second table and got heads-up for the title. Timonin faced off against Andrey Melnik and large crowd swarmed the table. First, the board:
J♦7♣4♥K♣6♠.
Timonin was asked to flip over one card and he did quick eeny, meeny, miny, moe. Timonin flipped over his right card, a J♠. Melnik was more of a no-nonsense kind of guy and instantly turned over a card, the 6♥.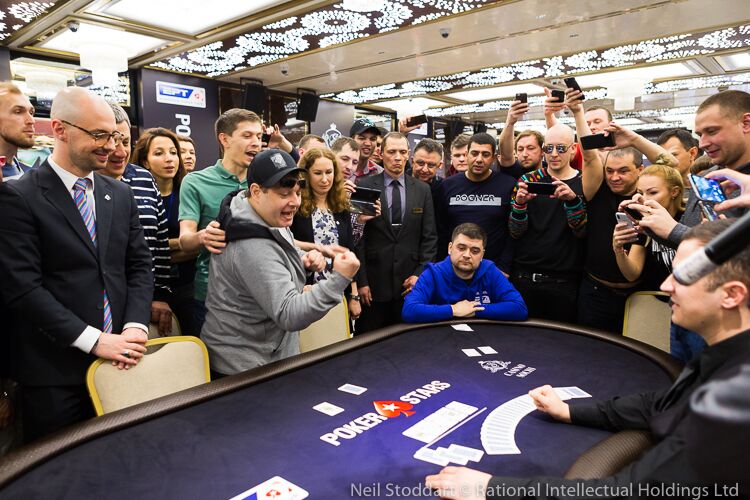 Timonin celebrates
Jacks were in the lead, so Melnik turned over his other hole card first: A♥. That meant jacks were still in the lead and Timonin became the proud owner of a $30,000 Platinum Pass.
Timonin plays a bit online, but isn't a professional. His biggest score so far was a 13th-place finish in a Sunday Million and a Big $109 victory.
Now he'll be playing against the big guns in the Bahamas, but Timonin feels confident.
"It's easier for me to play against strong opponents," Timonin said. "I think I'll have my best performance there."
Timonin is also excited to bring his wife and newborn son --who won't be so newborn by next January-- to the Bahamas.
In the meantime he's going to brush up on his poker, and perhaps try to improve on his award-winning Rubik's cube time: