2018 PSPC Platinum Pass winners Hall of Fame
Over the course of 2018, PokerStars is going to award more than 300 Platinum Passes to the 2019 PokerStars Players No-Limit Hold'em Championship. Their Pass gets them a $25,000 seat in the tournament and a trip to the Bahamas for the event. Who are they? Click on their names to find out, or if you prefer a plain text list, click here.
(Updated February 18, 2018)
The PSPC Class of 2019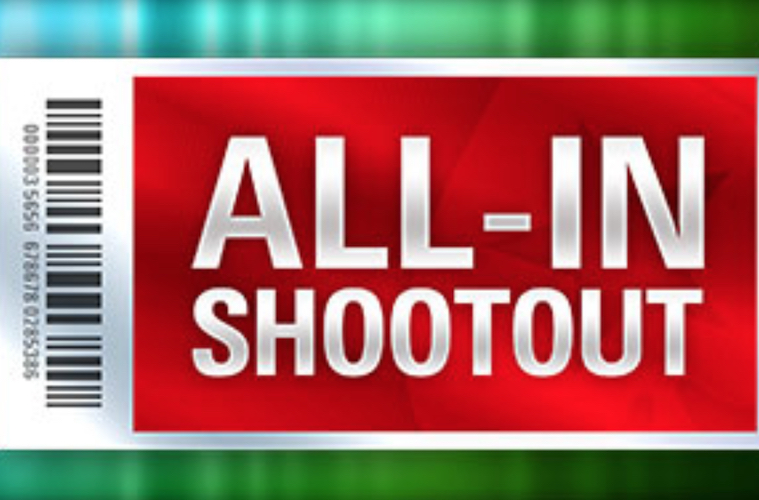 Azamat Babamuhametov
Monthly Sunday Cashers Shootout winner
---

To get this pass, Azamat Babamuhametov had only to cash on one of a few select PokerStars Sunday tournaments. He made it happen, won a All-In Shootout, and is now Bahamas bound.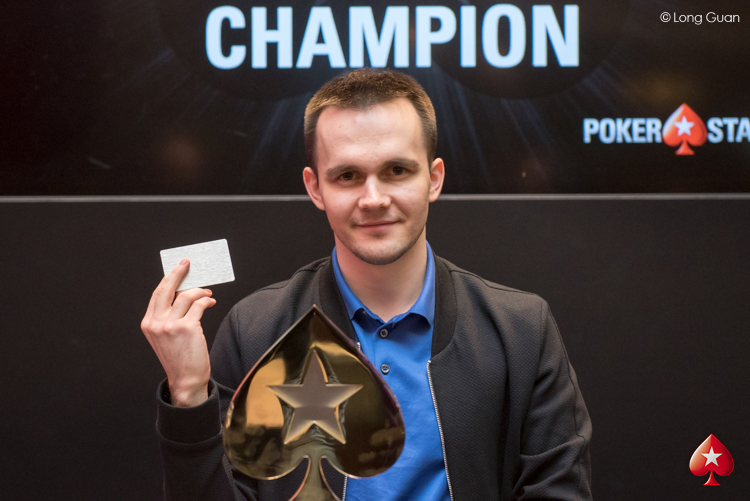 Mikita Badziakouski
(Belarus)Macau Poker Cup High Roller Winner
---

Count Mikita Badziakouski as a proponent of the PSPC. "It's a very smart idea. It's going to be huge!" he said after winning his pass. The High Roller from Belarus is an early favorite for the final table, but there is a long way to go until January!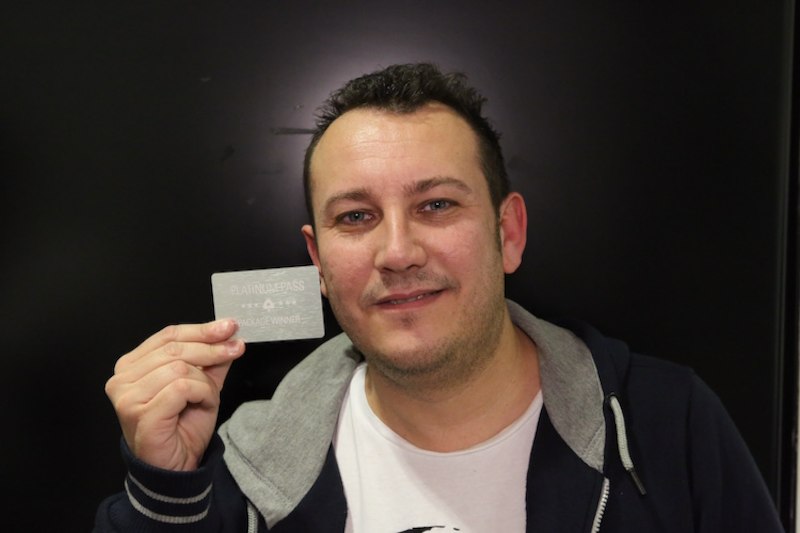 Italian Poker Open winner
---

Andrea Benelli, 36, is about to experience something new. Though he clearly knows how to win a poker tournament, he's bound for uncharted waters. "I have never played a High Roller," he said. "It's going to be my first one. I'm very happy to play against the best players in the world."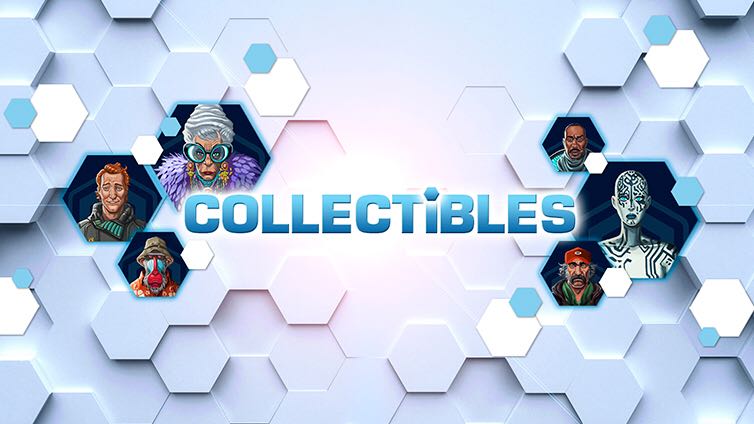 Anton Botov
PokerStars Collectibles Shootout
---

Anton Botov is a man up to a challenge. His most recent, the PokerStars Collectibles Challenge, is sending him to the Bahamas.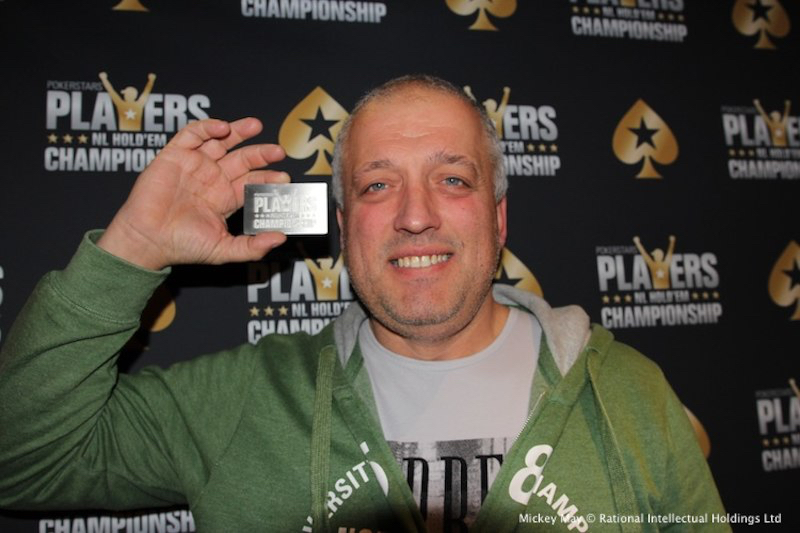 Giuseppe Caridi
(Italy)London Festival National winner
---

What do you do when you try to win a Platinum Pass on your own soil and fail to do it? You go to someone else's soil and win it there. That's what Caridi did. He left Italy and his job as a drinks distributor, went to London, and picks up his Platinum Pass there. Now, he has to prepare himself to play across the Atlantic.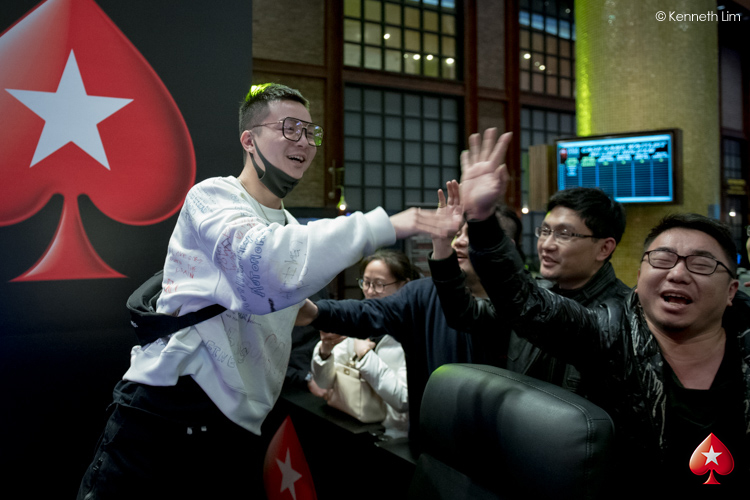 Siyou Cao
(China)Macau Poker Cup Baby Dragon Winner
---

"When I found out the Platinum Pass was worth US$30,000 and not HK$30,000, I was very excited!" So said Siyou Cao who, when being honest, really had no idea he was winning a seat to one of the most prestigious tournaments in the world. Now that he knows...well, he's very excited.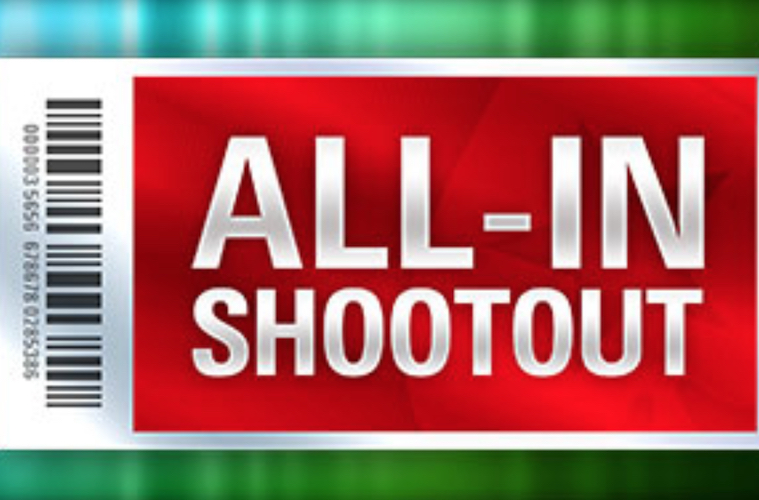 Mikhail Elantsev
Monthly All-In Shootout winner
---

In January, PokerStars hosted an All-In Shootout for those people playing in select daily tournaments. Elantsev was one of those people, and it made him an early Platinum Pass winner.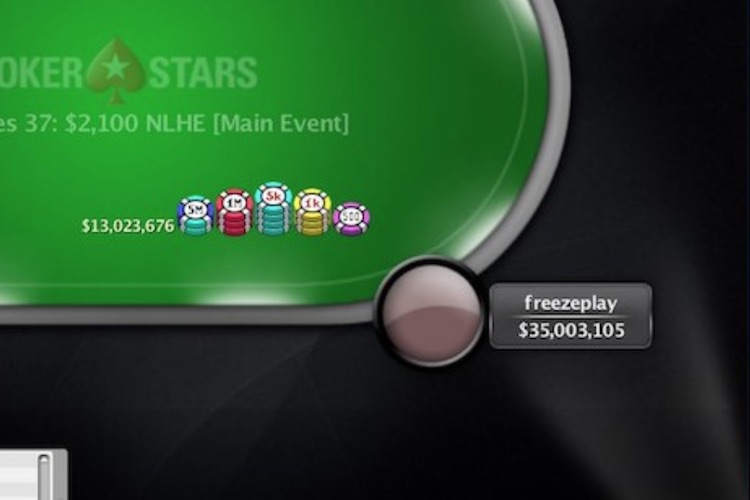 Philip Elliot
(Canada)Winter Series $2,100 Main Event Winner buy-in
---

Philip Elliot goes by the name freezeplay on PokerStars, and he started the year off right by winning a Winter Series event for $363,000. It also got him a seat in an event that could make his hundreds of thousands look like chicken feed. "It feels awesome," Elliot said after his win. "I can't wait to parlay that Pass."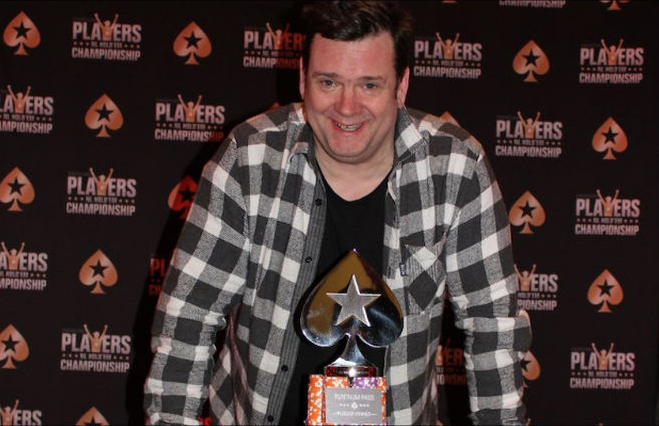 Fintan Gavin
(Ireland)Irish Megastack Ulster winner
---

Everyone may talk about the young guns, but the PSPC wouldn't be complete without the old guard, and 49-year-old Fintan Gavin will be leading for the Irish contingent. "What an amazing event and I am going to be part of it," he said.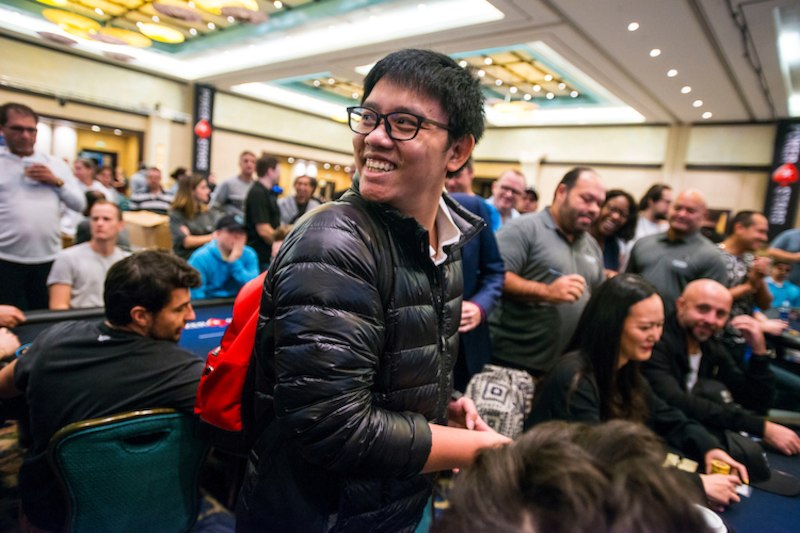 Thai Ha
(USA)PCA Day 2 Draw winner
---

Thai Ha was on his way to start Day 2 of the 2018 Main Event when he realized a commotion around his table. There were cameras everywhere and people were cheering. Why? Because Ha, who hadn't even made it to his seat had just won a Platinum Pass.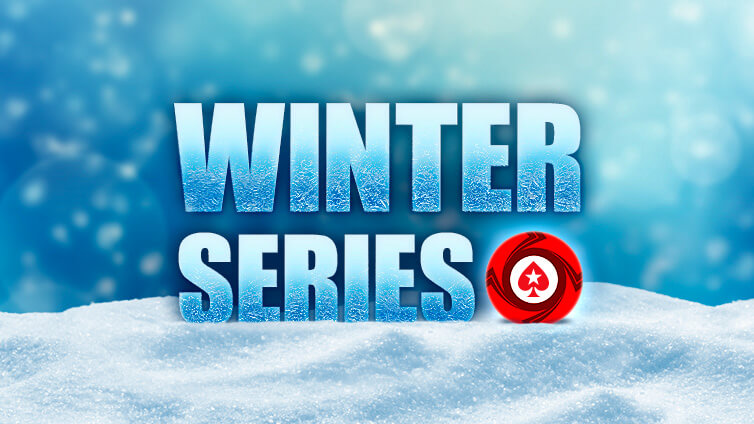 Bas Haamers
(Netherlands )Winter Series Medium winner
---

Here's how you start a year. You enter a $215 tournament, win it for nearly a quarter million bucks, and pick up a Platinum Pass in the process. That's what Bas Hammers did in the Winter Series this year. Now he'll be playing in the PSPC to start his 2019.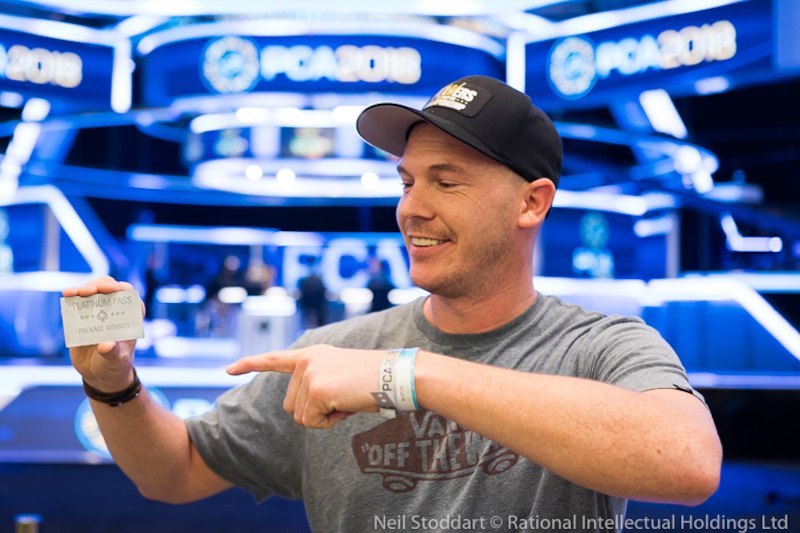 Steven-John Jost
(Switzerland)PCA In The Money draw winner
---

Steven-John Jost was on the vacation of a lifetime at the PCA when he learned that simply by cashing in the PCA Main Event, he'd won a Platinum Pass that would bring him back for much bigger money. "Am I dreaming?!" he asked.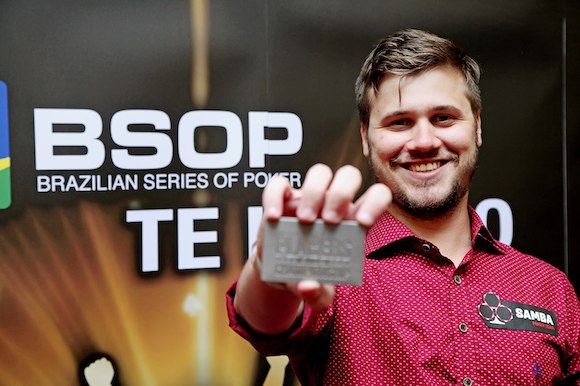 Kelvin Kerber
(Brazil)BSOP Sao Paulo Player of the Series
---

Kelvin Kerber is a walking freeroll. After winning the BSOP Sao Paulo Main Event in 2016, he's managed to parlay that victory over and over again until the point it sent him for a $30,000 freeroll at the PSPC. He's won a SCOOP event and run roughshod over the BSOP. Be careful if you end up at a table with him.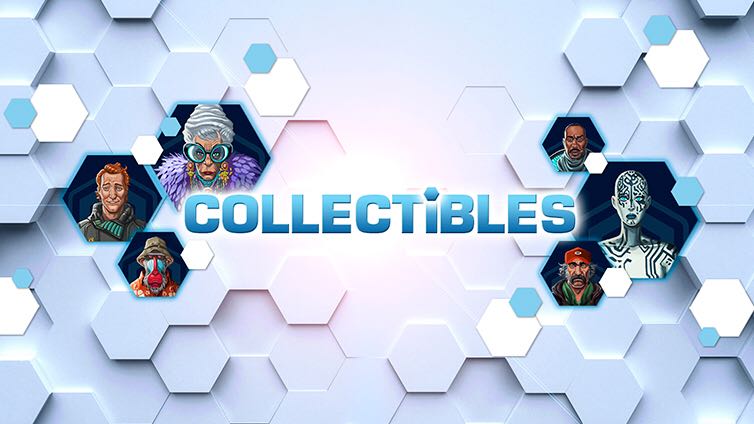 Oleksandr Khadzhy-Ivan (Ukraine )
PokerStars Collectibles Shootout
---

Oleksandr Khadzhy-Iva is a guy who plays for fun on PokerStars. Now the fun PokerStars Collectibles Challenge is sending him to the Bahamas.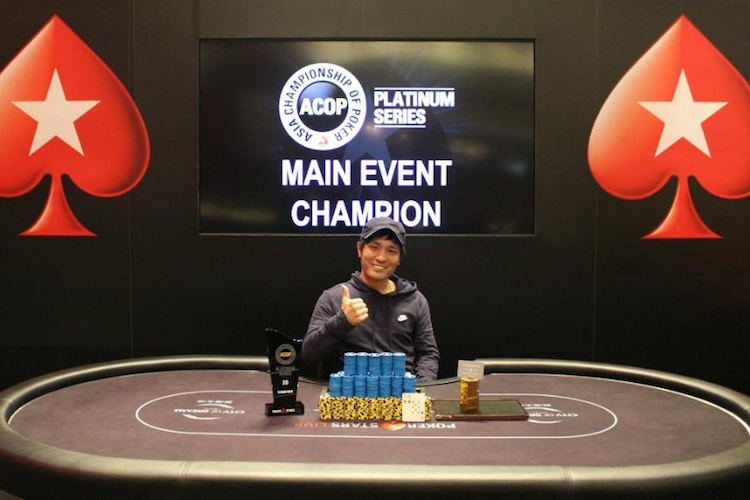 Eisuke Kobayashi
(Japan)ACOP Platinum Series winner
---

Twenty-eight year-old Eisuke Kobayashi started playing poker only two and half years before punching his ticket to the PSPC. A baseball enthusiast and recreational poker player, Kobayashi said, "It's an amazing opportunity to play with skilled and world class players."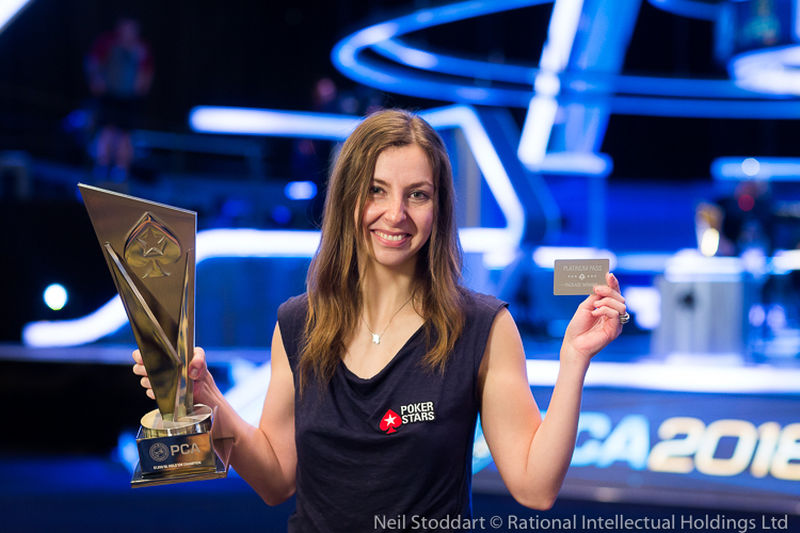 Maria Konnikova
(USA)PCA National winner
---

Bestselling writer Maria Konnikova set out to pen a book about a journey to learn pro-style poker under the coaching of Erik Seidel. Before she could finish writing, she was a champion and had earned a Platinum Pass to the PSPC.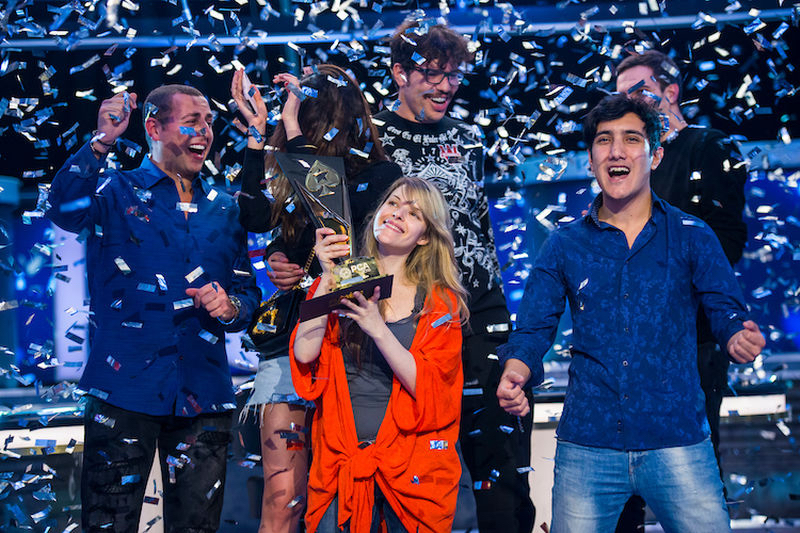 Maria Lampropulos
(Argentina)PCA Main Event winner
---

Battling a terrible cough and fatigue against some of the world's best, Maria Lampropulos could not even consider herself a favorite to win the PCA Main Event. Nevertheless, she persevered, earned the championship and a chance to come back for the PSPC.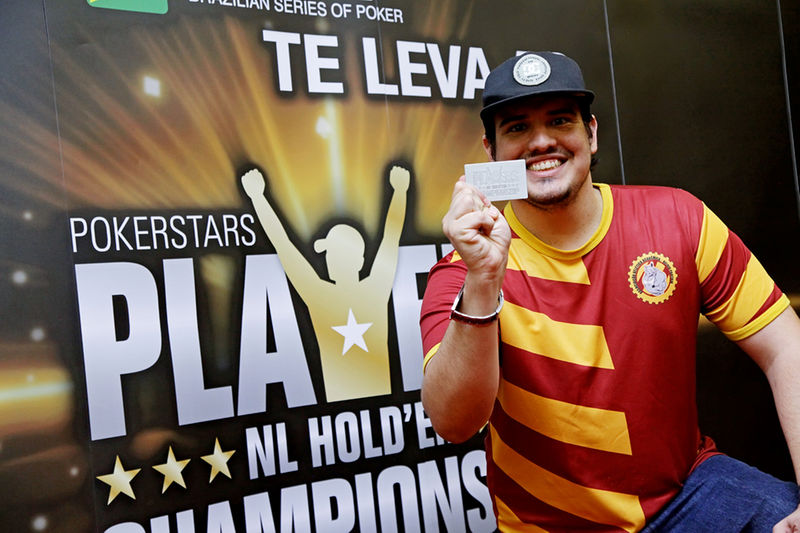 Tiago Magalhães
(Brazil)BSOP Sao Paulo Main Event winner
---

Tiago Magalhães came into the the BSOP Sao Paulo Main Event as an unknown. He left as its champion, and he had to beat three former champions at the final table to make it happen. What's more, part of his prize for winning was a chance to make his name at the PSPC on one of the world's biggest stages.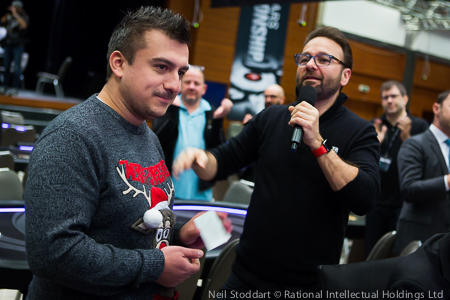 Mihai Manole
(Romania)Prague bubble
---

It was one one of those weird things that happen on the poker tour. Mihai Manole thought he was winning the very first Platinum Pass because he was the bubble boy of the Prague Main Event. Then he learned someone else was the bubble, too. Guess what? They both got Platinum Passes!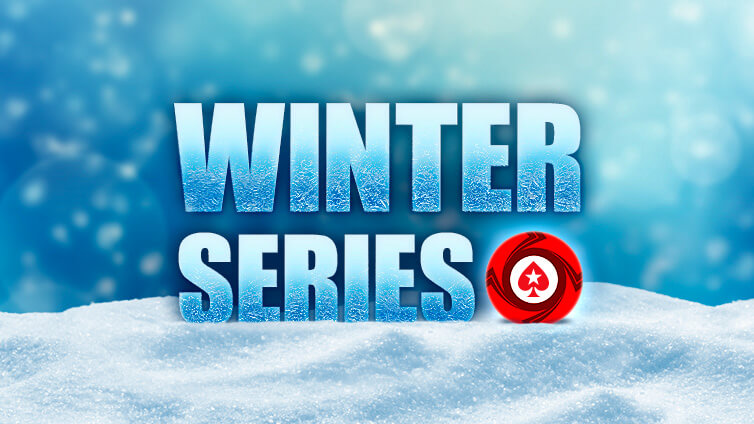 Adrian Nica (Romania)
Winter Series Micro winner
---

Known As BadWolf1 on PokerStars, Adrian Nica thought he was running really good. He won the Winter Series Micro event. That came with a Platinum Pass. All good right? Well, it was until he was diagnosed with a collapsed lung! Hope you're recovering well, Adrian.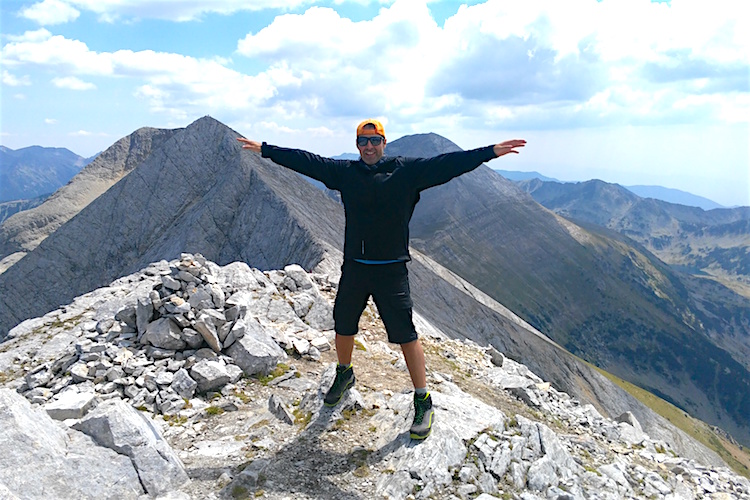 Anniversary Casher Freeroll winner
---

"I've never imagined that one day I'll play such an event in a such an amazing place as the Bahamas," Simeon Panov said. Nevertheless, the 36-year-old from Bulgaria is on his way thanks to a freeroll win after cashing in both Sunday Million & Sunday Storm anniversary events.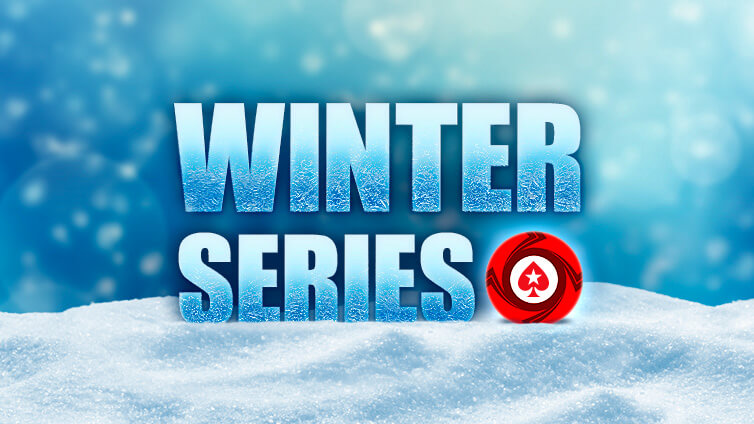 David Pereira (Germany)
Winter Series Low winner
---

David Jose Fino Pereira was one of the first people in 2018 to win his trip to the 2019 PSPC. He won the low buy-in version of the Winter Series Main Event. His first buy-in of 2019 won't be so small.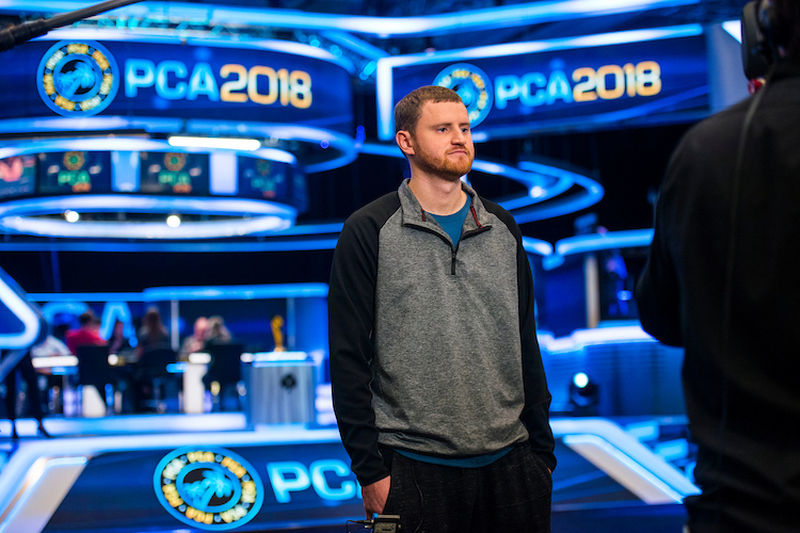 David Peters
(USA)PCA Wild Card winner
---

The PCA drawing for a wild card Platinum Pass winner could have gone to anyone who played a tournament there in 2018, so imagine the groans when the pass went to one of the world's top high rollers, David Peters. He began the year as the odds-on favorite for a PSPC win.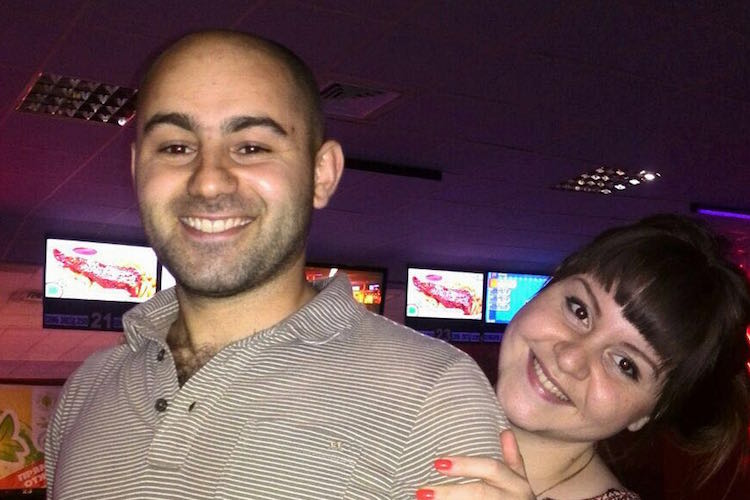 Harry Rafikovich
Stars Rewards Players Championship Giveaway
---

Harry Rafikovich got lucky two times to win his Platinum Pass. At 33 years old, the builder of swimming pools and jacuzzis managed to get lucky and win a Stars Rewards giveaway to the PSPC. As for the other lucky...you'll have to read the story.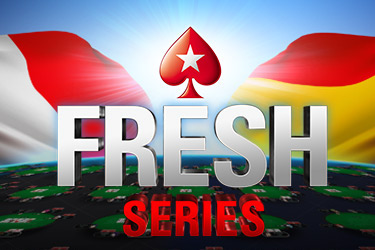 Gonzalo Alejandro Robles
(Argentina)FRESH Series Main Event Winner
---

"I work a lot and this acheivement is very emotional for me," Gonzalo Robles told us immediately after winning the FRESH Series Main Event. The full-time father of two kids also plays poker for a living. With any luck in the Bahamas, he'll be able to work a lot less.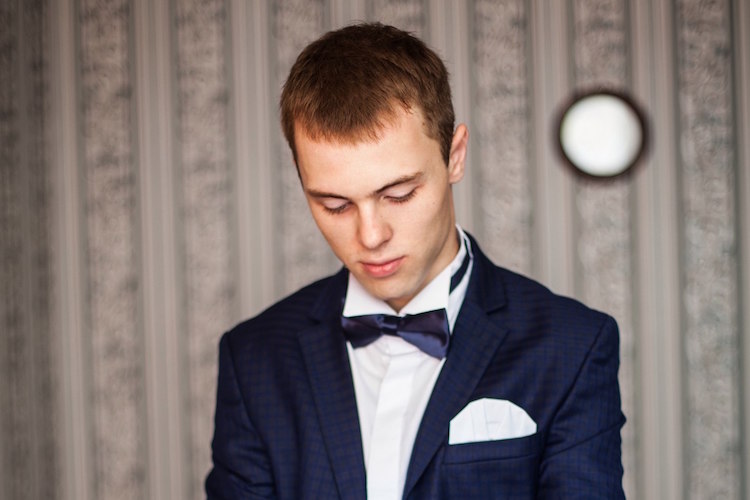 Roman Saroka (Belarus)
PokerStars qualifier All-In Shootout winner
---

Roman Saroka wanted to playing a live PokerStars event, so he played a qualifier online like so many thousands of people before him. But he was the first to win a Platinum Pass because of it. Saroka won the monthly All-In Shootout thrown for satellite players.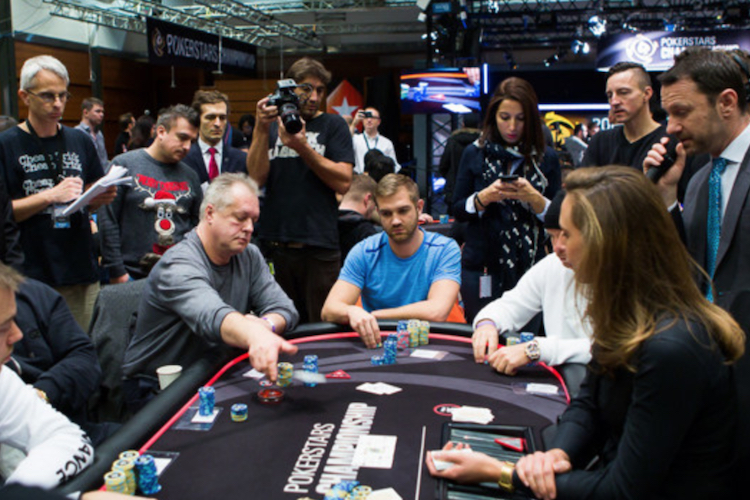 Andrejz Tomasz Siemieniak
(Poland)Prague bubble
---

You might have heard of Mihai Manole, the man who bubbled Prague in December 2017. As it turned out, across the room Andrejz Tomasz Siemieniak was bubbling, too. So, instead of getting nothing, both got Platinum Passes. It turned out to be a pretty good deal.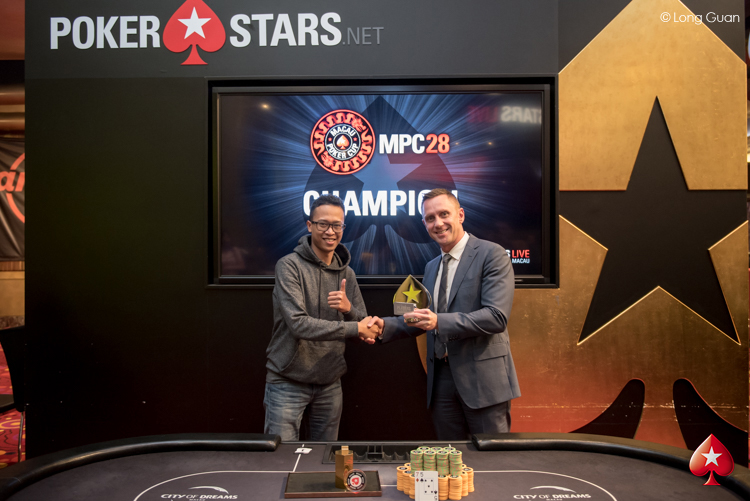 Sandhy Sitepu
(Indonesia)Macau Poker Cup National HK$25k Winner
---

Sandhy Sitepu will be heading to the Bahamas, and he's bringing his rail with him. The 30-year-old from Indonesia takes his vacations with a big group of friends, so you can expect them when Sitepu takes his first vacation of 2019.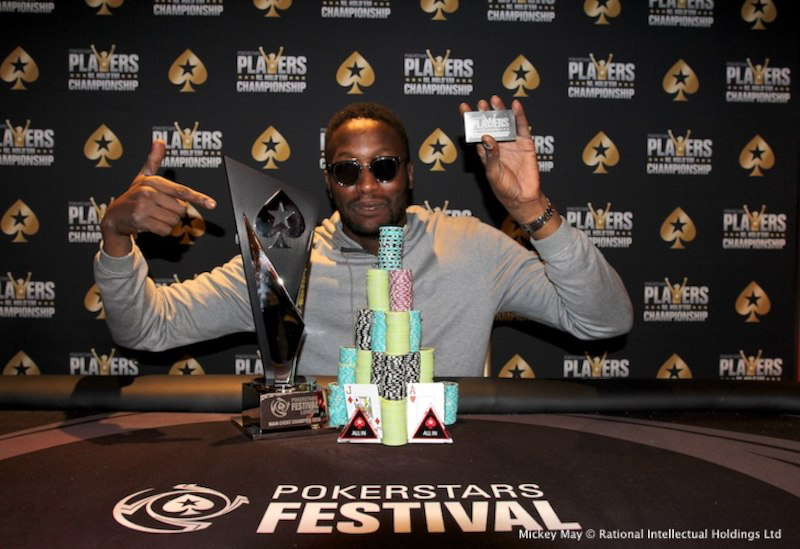 Kalidou Sow
(France)London Festival Main Event winner
---

Despite how many big tournaments your will find him in around the world, Kalidou Sow, 37, considers himself a recreational player. While that's true--he runs a consulting business out of his home in France--don't let your guard down. Sow won two PokerStars tournaments back-to-back on his road to winning his Platinum Pass.
Anton Sulimka (Ukraine )
Anniversary Casher Freeroll winner
---

Twenty-nine-year-old Anton Sulimka is getting ready to play the biggest tournament of his life. To make it happen, he had to cash in both Anniversary Editions of the Sunday Million and Sunday Storm. He did just that, got into a freeroll for it, and won his Platinum Pass.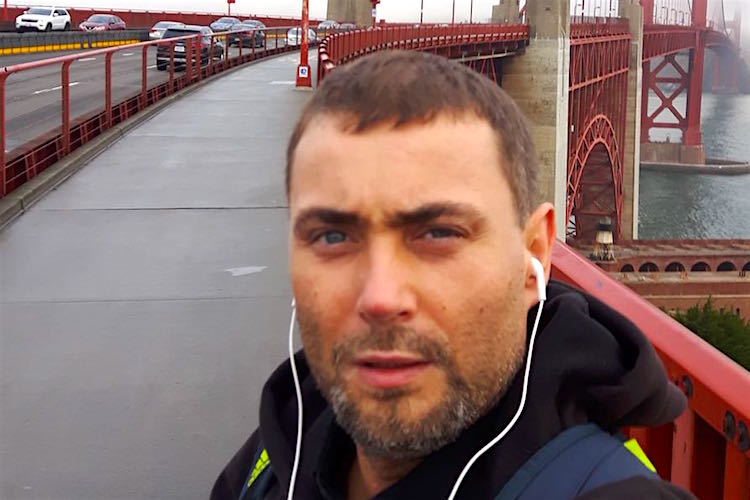 Mikolaj Syp
(Poland)PokerStars TV live stream winner
---

"My excitement has given way to terror. Up until last week, I've never set foot in a casino!" he said with a laugh. Wait, what? Yeah, this guy is calling himself the "biggest underdog in the history of sports!"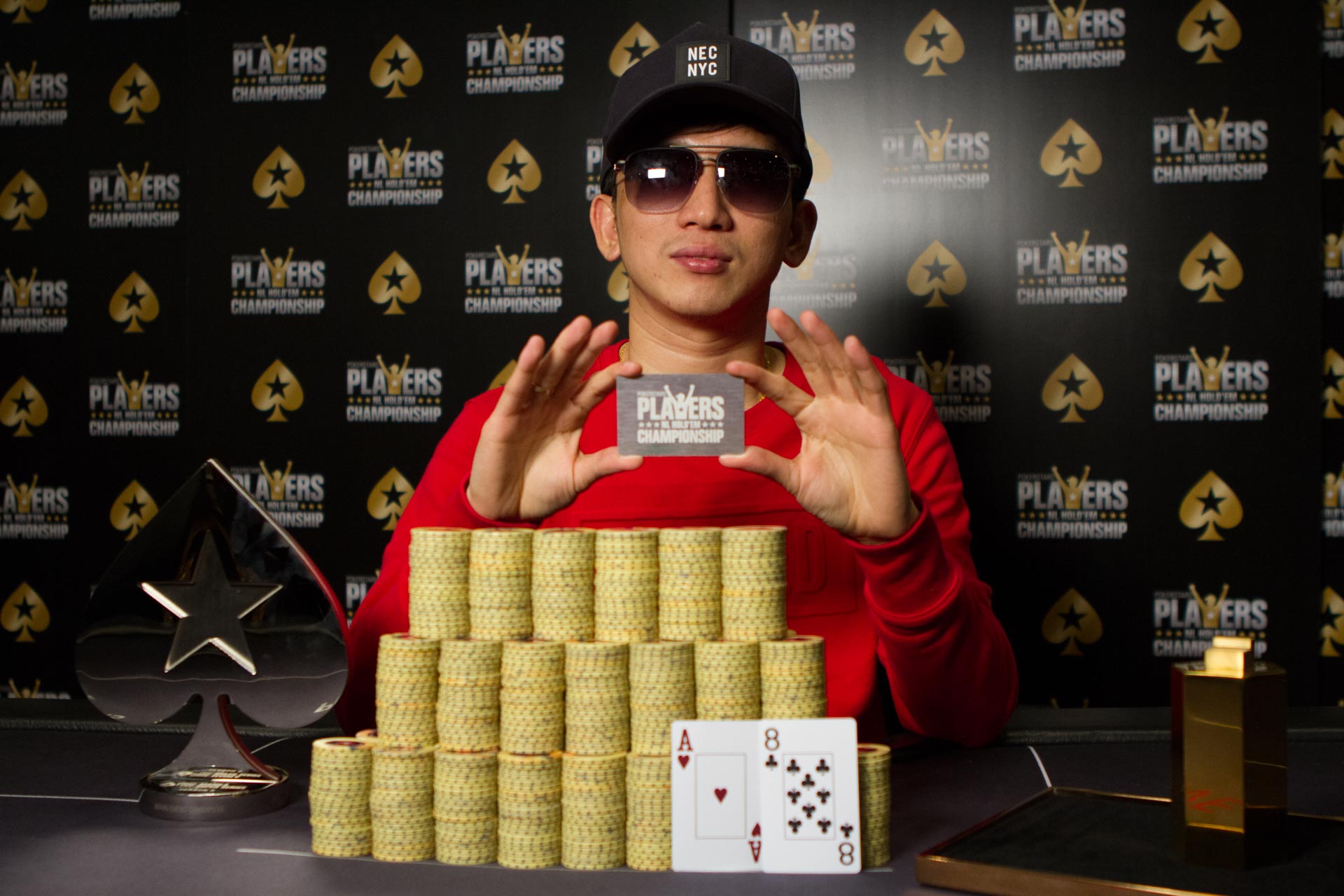 Manila Super Series winner
---

Mike Takayama was heads up for a Platinum Pass in Macau...and missed his shot. Two weeks later, he created an unlikely second chance for himself, and this time he didn't miss.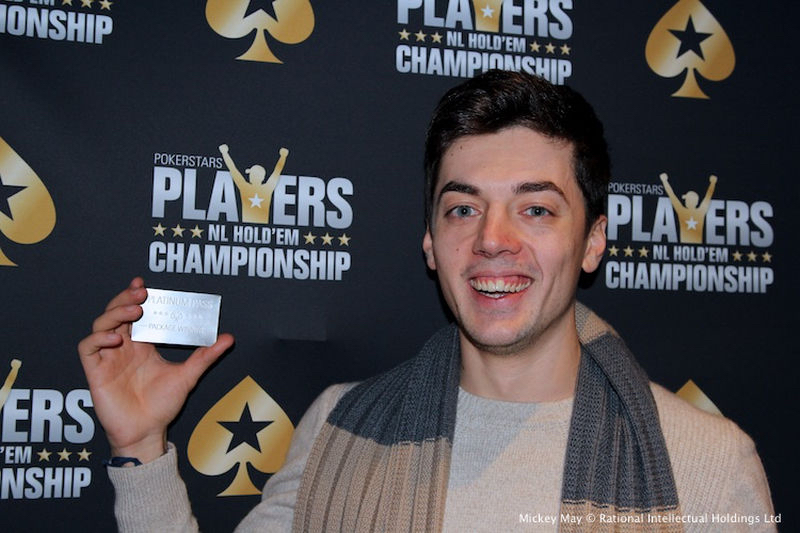 Dragos Trofimov
(Moldova)London Festival High Roller winner
---

Dragos Trofimov is a 24-year-old chemistry student who didn't notch his first live poker tournament cashes until 2017. He worked on training himself between classes, and then suddenly found himself with an extended break and some time on his hands to play poker. The next thing he knew, he was destined for the Bahamas and the PSPC.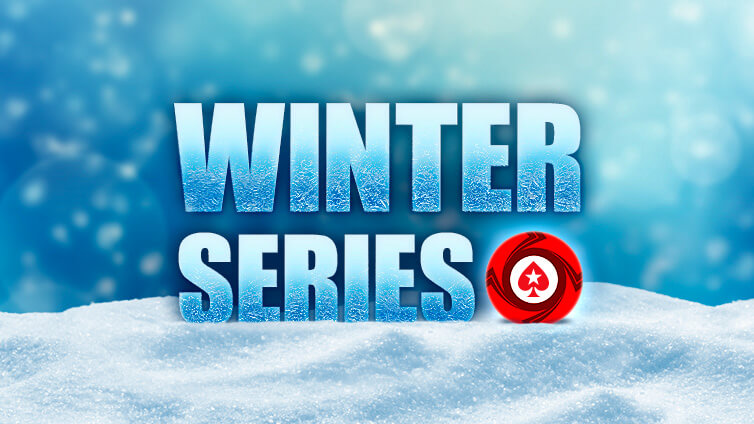 Maksim Zakharchenko (Ukraine)
Winter Series All-In Shootout winner
---

All Maksim Zakharchenko had to do to win his Platinum Pass was enter one of the Winter Series events. He did just that, got into a All-In Shootout freeroll, and won it.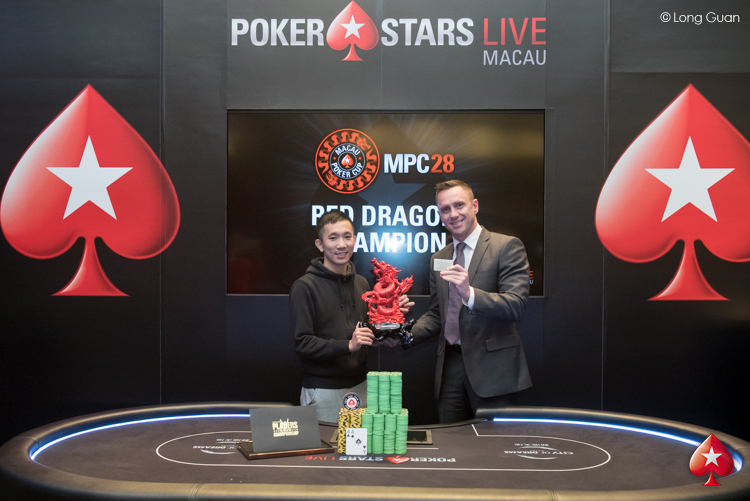 MPC Red Dragon winner
---

Alvan Zhang says winning the Red Dragon and the Platinum Pass were the best things that have happened in his poker career. He learned poker while studying in the UK and is now a quantity surveyor in China.