EPT Sochi: Arseniy Karmatskiy wins Main Event, 27,300,000 ₽, and Platinum Pass
Arseniy Karmatskiy has ended a roller coaster day with the EPT Sochi title, 27,300,000 rubles, and a Platinum Pass.
Having started the day with the lead, Karmatskiy-- who has more than $2 million in online winnings (including a Super Tuesday--sealed the win after a day-long brawl with countryman Viktor Shegai.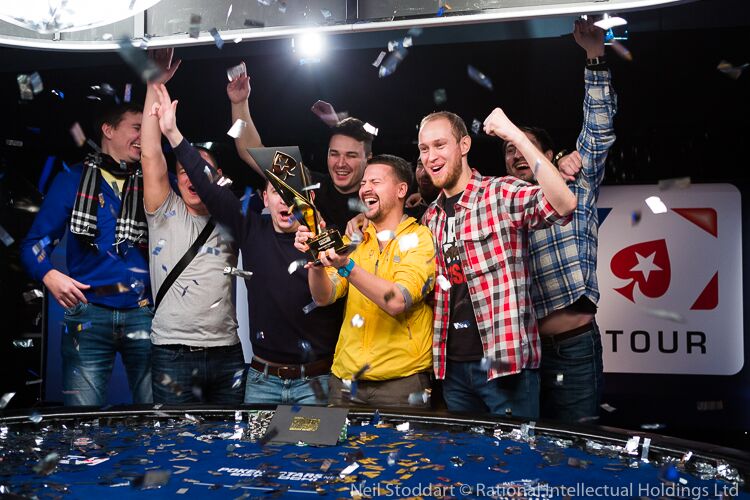 Karmatskiy saw off the first two eliminations, but Shegai proved his most difficult opponent, all the way through to heads-up play.
Talkative, and forever active, Shegai had top spot in his sights, and traded the lead with Karmatskiy as others fell to the rail.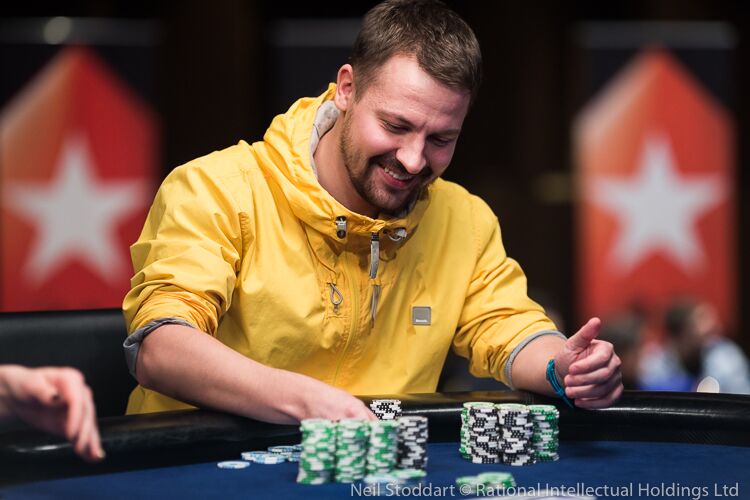 Arseniy Karmatskiy
The pair clashed several times, but one proved to be a key hand, one which swung the led back to Karmatskiy, where it stayed.
Shegai showed A♠K♦ and Karmatskiy's tournament life was at risk with J♥J♦.
Shegai flopped an ace, but then Karmatskiy hit a two-outer on the river to take a massive lead. It left Shegai with two big blinds. Karmatskiy meanwhile suddenly had nearly two-thirds of the chips in play.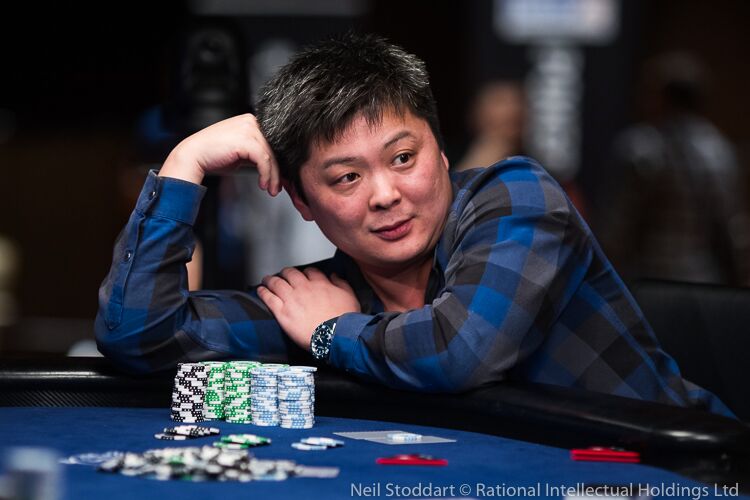 Viktor Shegai
After that, Karmatskiy was shooting fish in a barrel.
Karmatskiy kept up the aggression, constantly forcing the short stacks to put their tournament lives at risk. A few did double up. Shegai got a triple and a double and Ernest Shakaryan scored a double up as well.
But the day belonged to Karmatskiy.
There had been a long day of action before Karmatskiy sealed his win.
Sergey Kerzhakov busted in sixth place, moving in with ace-king, only to run into Karmatskiy's pocket kings.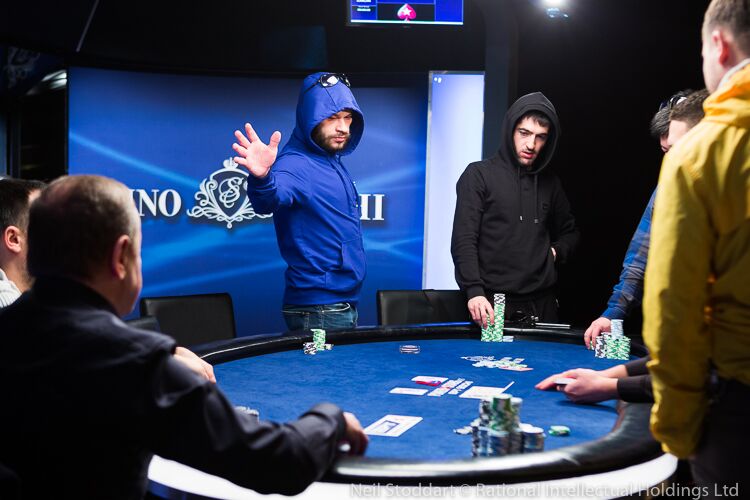 Sergey Kerzhakov departs
Then it was Mikhail Kovalyuk leaving in fifth place.
He would fall foul of what was proving to be an unstoppable Karmatskiy. Kovalyuk had got his chips in with aces, with Karmatskiy calling with kings. Vaha Martirosyan had folded a king earlier in the hand meaning it was the case king that landed on the flop, ending Kovalyuk's day in fifth.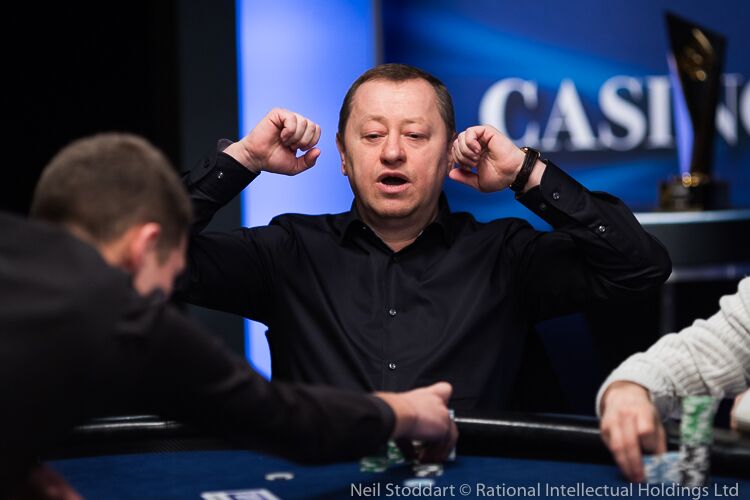 Mikhail Kovalyuk
It would be nearly three hours until another elimination. Two would come along almost at once.
Vaha Martirosyan moved in with pocket sevens, his response to a shove from Karmatskiy with 6♠3♠. Karmatskiy though had made the flush by the turn.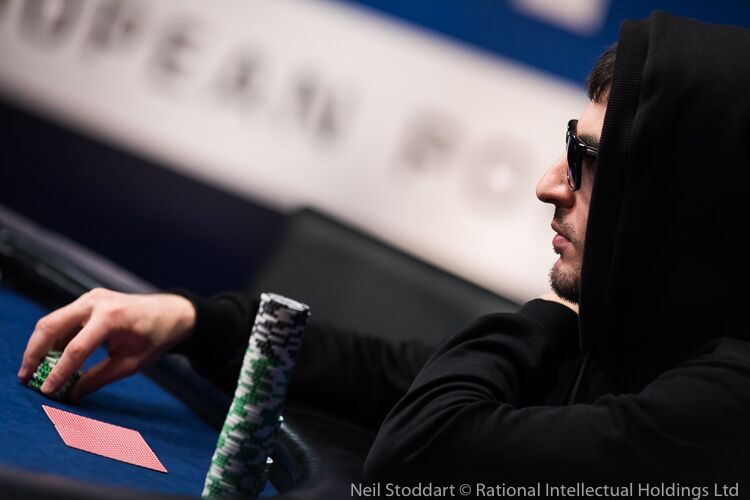 Vehe Martirosyan
Minutes later Karmatskiy was doing it again. Ernest Shakaryan was sent to the rail when his A♦7♠ was undone by Karmatskiy's A♥6♣. The a six hit the flop. Shakaryan was out in third, setting up the heads up by now we'd all come to expect.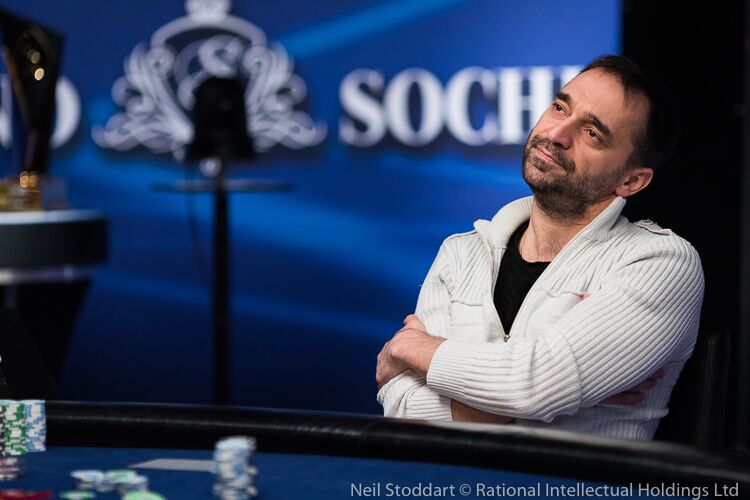 Ernest Shakoryan
It was longer than we expected, but the result came as no surprise.
Karmatskiy sealed the win shortly after the dinner break.
Shegai, aware he was fighting a losing battle, shoved with jack-eight. Karmatskiy made the call with queen-ten. The ten on the flop put him ahead, and nothing more came to change that.
Congratulatios to Karmatskiy on the win. He also happens to be getting married in the next couple of days. Congratulations for that too.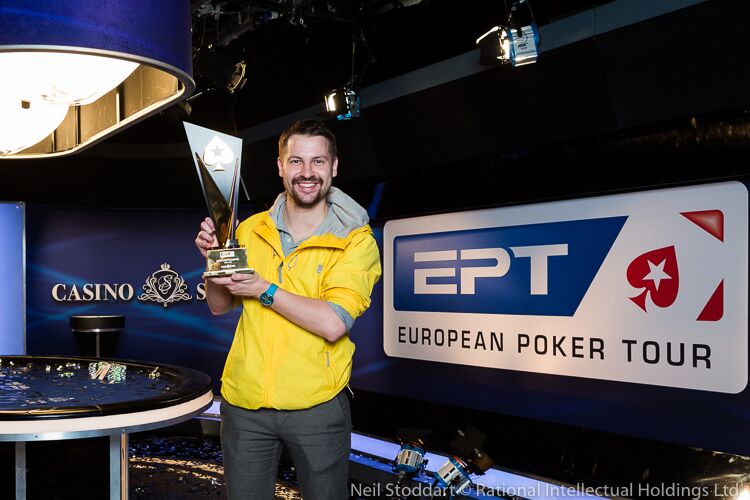 Here's the final result.
EPT Sochi Main Event
Dates: March 23-29, 2018
Buy-in: RUB 192,000 (US $3,340 approx.)
Entries: 861 (inc. 321 re-entries)
Prize-pool: RUB 150,000,000 (US $2,609,550 approx.)
| POS | NAME | COUNTRY | PRIZE (RUB) | PRIZE (USD) |
| --- | --- | --- | --- | --- |
| 1 | Arseniy Karmatskiy | Russia | 27,300,000 | $474,938 |
| 2 | Viktor Shegai | Russia | 16,560,000 | $288,094 |
| 3 | Ernest Shakaryan | Russia | 11,688,000 | $203,336 |
| 4 | Vahe Martiroysyan | Armenia | 8,766,000 | $152,502 |
| 5 | Mikhail Kovalyuk | Russia | 6,923,280 | $120,444 |
| 6 | Sergey Kerzhakov | Russia | 5,190,000 | $90,290 |
| 7 | Andrey Kaygorodsev | Russia | 3,648,180 | $63,467 |
| 8 | Mikhail Plakkhin | Russia | 2,580,000 | $44,884 |
This was the first European Poker Tour event in Sochi, and the first after the EPT's year long hiatus. It was good to be back, and the tour got the welcome it deserved.
You can read back through the day's action by clicking HERE.
Next stop, the Riviera, and EPT Monaco next month. We'll see you there.