I'll have 15,783 red curries, please
Chicken satay, deep fried shrimp and a spicy red curry, served quickly and with a smile. This was a Thai restaurant in Las Vegas' Chinatown, a part of this city I never even knew existed. While it was a tasty meal in good company, there were 32 people enjoying their break much more than me. They had $242,636 for dinner, and that gave me just a little bit of indigestion. What's more, they've got room for seconds, another helping of cash to feast on like a naughty midnight snack. If we get down to 18 by play's end, each of them would be guaranteed $378,796.
In doing so, every one of them could afford 15,783 of the Thai meals I had enjoyed so much tonight. If they ate one every single night it would take them more than 43 years to get through their money, and that's not taking interest into account. The owners of the Thai Style Noodle House would be delighted, I'm sure.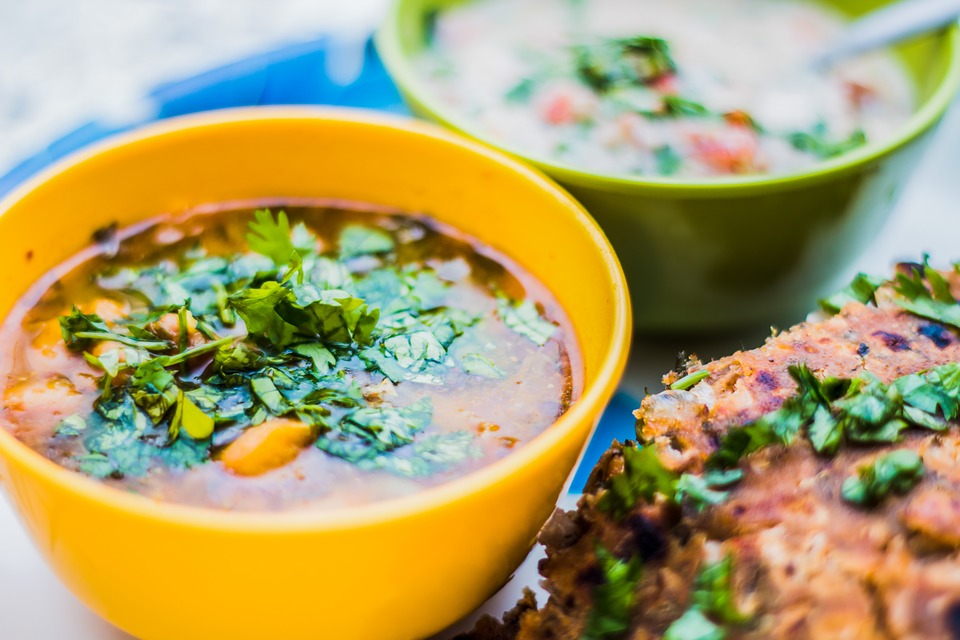 The clock may, however, rob us of reaching 18 tonight. If we play two more two-hour levels and we're not yet down to that number in the Main Event, we'll call it a night and come back tomorrow to play down to a final table.
But the rate of eliminations so far today--we started with 57--suggests we will hit two tables of nine before play's end. The sad news for us is that having started at noon with six PokerStars players in the field, we now have just two. Qualifier Philipp Gruissem is hanging on with little over two million chips; that's around 20 big blinds. Team PokerStars Pro JP Kelly, however, is much better off, sitting as he does with 10,250,000, good enough for sixth on the leader board.
The names you will not find on the chip counts are Team PokerStars Pros Tony Hachem and Sebastian Ruthenberg, Team PokerStars Online's Andrew Brokos, and qualifier Per Linde, who was first out of the door early this afternoon.
While Kelly is running well, he's some way behind the current chip leader, Matt Giannetti. He has 14.3 million. Giannetti took over the chip lead in the last level but has three players within a million or so - Ryan Leneghan, Ben Lamb and Aleksandr Mozhnyakov.
As they prepare to sit down after dinner, the $242,636 settling well in their stomachs, they will face blinds of 60,000-120,000 with a 15,000 running ante. For the shorter stacks, that's a little unpalatable. Let's see who has the strongest constitution.
* * * *
UNEXPLAINED REAPPEARANCE OF THE HOUR
Team PokerStars Pro Humberto Brenes (and sons)
OH, PLEASE OF THE HOUR
Jason Mercier's recent Tweet: "Made 85 bucks tonight in a 25/25 cent home game. #feellikeim17again"
CASHOUT OF THE HOUR
The woman in the Rio casino who just redeemed a slot ticket for three cents.
VAGUE TWEET OF THE HOUR
"What happens in vagueness, stays in vagueness." --TweetofGod
OUT OF CONTEXT QUOTE OF THE HOUR
"And remember, you're a Christian man..."
BREAKING NEWS OF THE HOUR
The Oxygen Bar has now closed.
STATISTIC OF THE HOUR
Average number of Miller Lite bottles being taken into the Amazon Room, per person: 3