WSOP 2018: Greenstein gets sixth as seven events play out
In previous years at the World Series of Poker (WSOP), the final days of the Main Event have played out as though in remote quarantine facility somewhere in an Idaho field. A handful of tables remain tucked in the corner of a vacant hangar-like space, with the only activity the gradual packing away of tables until nothing but memories remain.
This year is very different. The WSOP tournament schedulers pushed a handful of major events towards the end of the series, including the $1 million Big One For One Drop, which only gets going after the Main Event's conclusion. It was controversial decision--some say the Main Event feels a little less special when it's not the grand finale--but the amendment certainly achieved one of its intended aims: to keep the Rio busy through the twilight.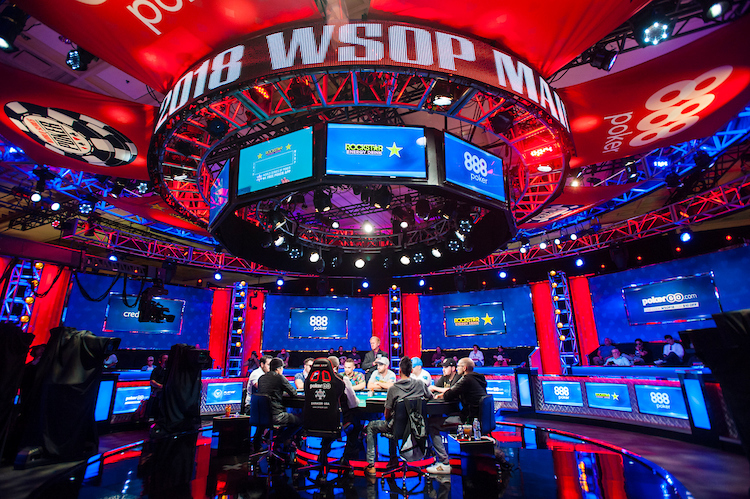 The Main Event is no longer the only show in town
"Busy" is actually an understatement. Anybody who has had to schedule a staff for today in particular--the Poker News live updates team, our friend Joe Giron at Poker Photo Archive, the WSOP dealer supervisors--has identified the potential bottleneck of July 11. The Main Event plays from 27 to nine, which always brings high drama, but six other events are also under way.
---
Today's WSOP schedule

Event #65: $10,000 No-Limit Hold'em Main Event - Day 7
Event #68: $1,111 Little One for One Drop - Day 3
Event #70: $3,000 Limit Hold'em 6-Handed - Day 3 (final)
Event #71: $5,000 No-Limit Hold'em (30 minute levels) - Day 2
Event #72: $1,500 Mixed No-Limit Hold'em/Pot-Limit Omaha 8-Handed - Day 2
Event #73: $1,000 Double Stack No-Limit Hold'em (30 minute levels) - Day 1
Event #74: $10,000 No-Limit Hold'em 6-Handed Championship - Day 1
---
It really doesn't anyone help anyone hoping for peace that Phil Hellmuth has made the final table of the $5,000 Six Max event, aiming for his 15th career bracelet. It takes a lot to haul attention away from Day 7 of the Main Event, but a Hellmuth bracelet, at the end of a series during which he has been central to much controversy, has the potential to do it.
The quietest corner of the entire WSOP complex this afternoon was to be found in the Brasilia Room, where they were going to give out a bracelet Event 70. That's the $3,000 limit hold'em tournament, and there's just no getting around it: limit hold'em isn't sexy.
But after a morning characterised by passion and then disappointment (an England soccer fan writes) a dose of non-sexy limit hold'em seemed just the tonic. It also helped that Team PokerStars Pro's Barry Greenstein was there, who could provide calm at the eye of absolutely any storm.
After Joao Vieira and Won Lee were eliminated in eighth and seventh, respectively, the official final table of this six-max tournament was set. Greenstein was probably fourth of six in terms of chips, but his neighbour Mike Schneider soon bounced back into contention, doubling on the very first hand of final table play.
Schneider's K♦T♦ hit a king on the flop and beat Andrew Yip's A♠2♣. It wasn't exactly a roof-raising moment. Limit hold'em doesn't lend itself to spectacular moves. But Schneider got it in pre-flop with a legitimate hand and won the 40/60.
Greenstein's other opponents were Juha Helppi, one of Europe's most consistent tournament grinders, plus Yaser Al-Keliddar and Justin Thurlow, from the United States. (Yip is Canadian, Schneider American and Helppi from Finland.) There was a small rail of supporters standing behind the rope around the table, most of whom seemed to know one of the players. It had a nice friends and family vibe, and there was certainly less jostling than had started on the Brasilia stage, where the Hellmuth final was going to get under way.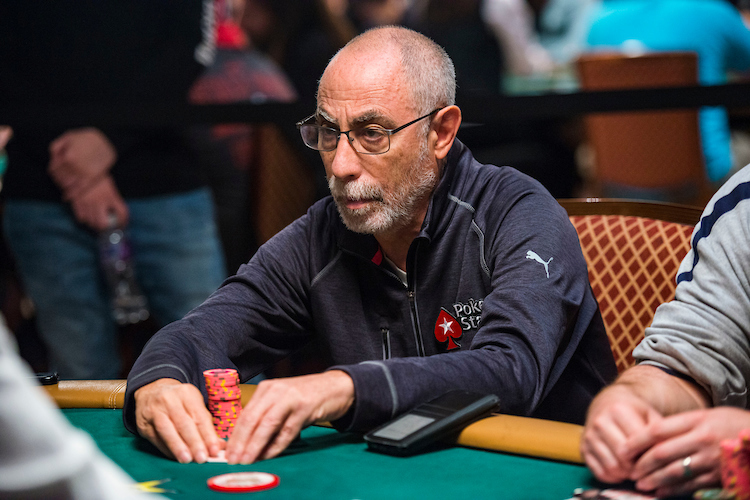 Barry Greenstein: Another final table
On the next hand, Greenstein came in for a pre-flop raise. The blinds were 20,000/40,000 and so Greenstein made it 80,000 to play. Al-Keliddar called in the small blind, Helppi three-bet from the big blind and both opponents called.
After the Q♥A♠Q♦ flop and a check from Al-Keliddar, Helppi bet 20,000. Greenstein shied away, but Al-Keliddar called. Helppi also bet the 4♣ turn, this time 40,000, and Al-Keliddar called. Then the check-bet-call pattern repeated after the K♠ river. Helppi's J♣Q♣ was good and he raked a decent pot--at least by limit poker's standards.
The other players at the table were clearly respectful of Greenstein. They knew they were playing with one of the game's greats. Greenstein was talking about some of his previous WSOP final tables, from which he has emerged with three bracelets, but confessed he had been an outsider to make this one.
"I can't believe you made it," Al-Keliddar said. "You were on fumes for a while."
Yip picked up a couple of quick pots, winning uncontested with an under-the-gun open, then checking all the way in a battle of the blinds with Thurlow as the dealer put the 2♥3♠9♣5♣A♣ board out there. Yip bet on the end and got a call, which was the least his K♣6♣, the nut flush, deserved.
At around this point, the tournament staff began inviting players in the $1,000 Double Stack tournament to take their seats, which meant a flood of players pouring into the previously sedate Brasilia Room. Yip picked up another pot, this time from Helppi, when his A♦Q♦ was better than Helppi's hand, despite being just ace high after the 6♠K♣J♥2♥4♦ board.
With the respectful quiet now a thing of the past, and the agitated cricketing of thousands of chips breaking out through the room, the limit hold'em no longer held much appeal. I drifted away and was not present to see Greenstein hit the rail in sixth, when his 6♥6♥ lost to Al-Keliddar's K♦K♥.
Greenstein was all-in pre-flop for about 120,000, but got no help. He took $20,358, good for another entry on our ledger of Team PokerStars Pro's results this summer, but alas no bracelet this time.
---
Previous 2018 WSOP coverage:
As England departs World Cup, a new hero emerges
From the archive: Kassouf is finally silenced
Short stories of long nights at the poker table
The payout process
The regulars, the decorated and the knockers
From the archive: The Fukuburger flood of 2015
Then and now: Jake Cody
From the archive: K.L. Cleeton's inspiring run
Is Andreas Kniep this year's Ylon Schwartz?
Inside the ideas factory: Jason Somerville's Run It Up Studios
Stop, start, break, start, bubble for Matt Hopkins
Then and now: Barry Greenstein
A comprehensive guide to the WSOP bubble
The field converges for bubble day...perhaps
The rough and tumble of Day 2
From the archive: Blood, sweat and other bodily fluids
Untangling the cake riddle to discover the key to Liv Boeree's heart
Meet Muskan Sethi: India's presidential poker ambassador
A return of the masses for the long, slow dance
Then and Now: Daniel Negreanu
Records broken and Red Spades flying
"Thanks Daniel" -- A letter to Negreanu from Phil Galfond
A flippin' fantastic way to enter a poker tournament
Jeff Gross: A momentary pause in the perpetual motion
From the archive: Stages
Moneymaker surveys the world he created
Negreanu continues preparations for PokerStars Players Championship
Then and Now: Andre Akkari
An exceptional Day 1A
From the archive: Rio here, Rio there
Then and Now: Maria Konnikova
All systems go on 'cattywumpus' World Series
WSOP photos by PokerPhotoArchive.com.