He walked up to me here at the media table at Run It Up Reno. "Hi Lee – remember me? Patrick Hocking – I finished fourth in the 2005 PCA." Before you run to your almanac, we'll remind you that that was PCA II, the first one at the Atlantis. It included (and I'm not making this up) a final table played outside on a deck at the Atlantis, overlooking a cove. They used a plastic cover to hold the flop cards down so they wouldn't blow into the Atlantic Ocean.
Patrick has continued his poker journey since then and after 13 years found his way to Run It Up Reno. Welcome Patrick, it's good to see you again and I hope we'll continue to see each other here at the Peppermill.
One thing though, Patrick – if I had remembered you all these years on, I wouldn't have recognized you. As I mentioned in the blog piece about Virginia Lake, poker players are getting healthier, and you're definitely in that category. We managed to find a (low-res) picture of you from the 2005 PCA. You're ah, much fitter now. Congratulations.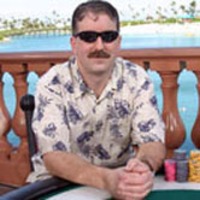 I'm gonna take all this money I'm winning, buy some broccoli and a gym membership.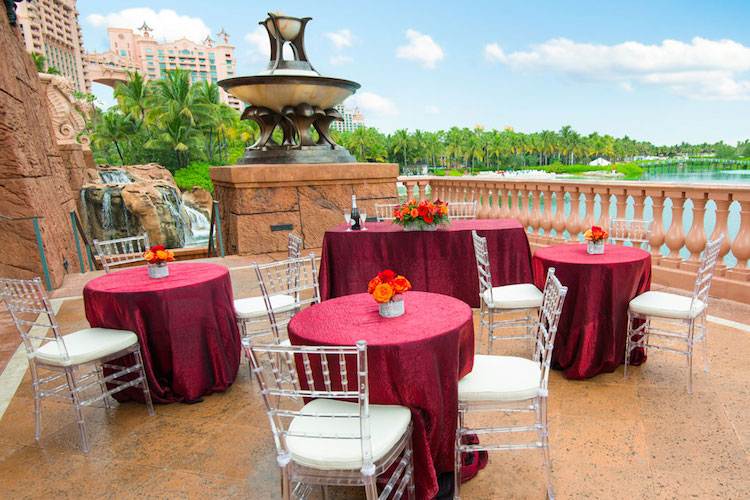 This exact place, only with no bride or groom, but we added a poker table.