The PokerStars University Series was one of the best innovations on the Brazilian national poker scene this year — especially if you ask Arthur Jun.
Arthur is a 22-year-old student at the School of Economics and Management of PUC São Paulo who has been playing poker since 2015. "My dad wanted to learn poker, so he bought a book and a set of chips," said Arthur. "One day I found the book, enjoyed the game, and started to study, playing online and at poker clubs."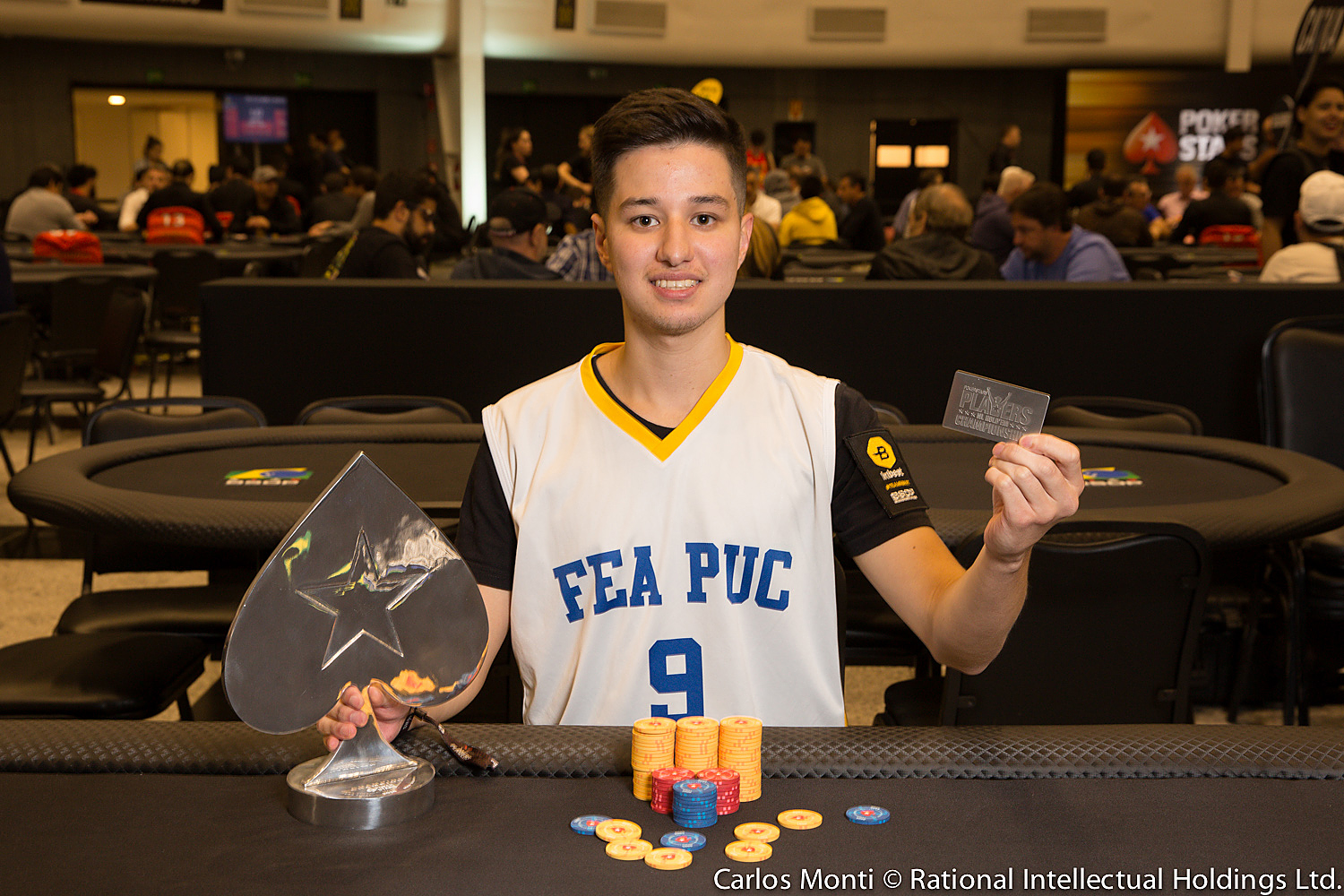 Arthur Jun will carry the torch for Brazil's universities at the PSPC
A fan of video games and cinema, he also studies psychology and philosophy. Since becoming interested in poker, he has even competed in some side events at the Brazilian Series Of Poker during last year's BSOP Millions. And he endorsed the idea of the University Series.
"I thought this University Series was great, it's an initiative that was really needed," he said. "The college crowd has a lot of potential for poker, and there are a lot of people who already play in college, so bringing in that initiative helps a lot."
A series of tournaments open only to representatives of Brazilian universities, the University Series promoted the mind sport among students at some of the country's largest campuses.
The first phase of the PokerStars University Series took place online at the tables of the world's largest online poker site, with players from nine universities facing each other in the exclusive Home Games for each of the clubs. The top three finishers from each preliminary qualified for the second stage, which happened live with 27 players. Nine finalists, one from each university, emerged from that phase to face each other in an exclusive tournament during the BSOP Millions.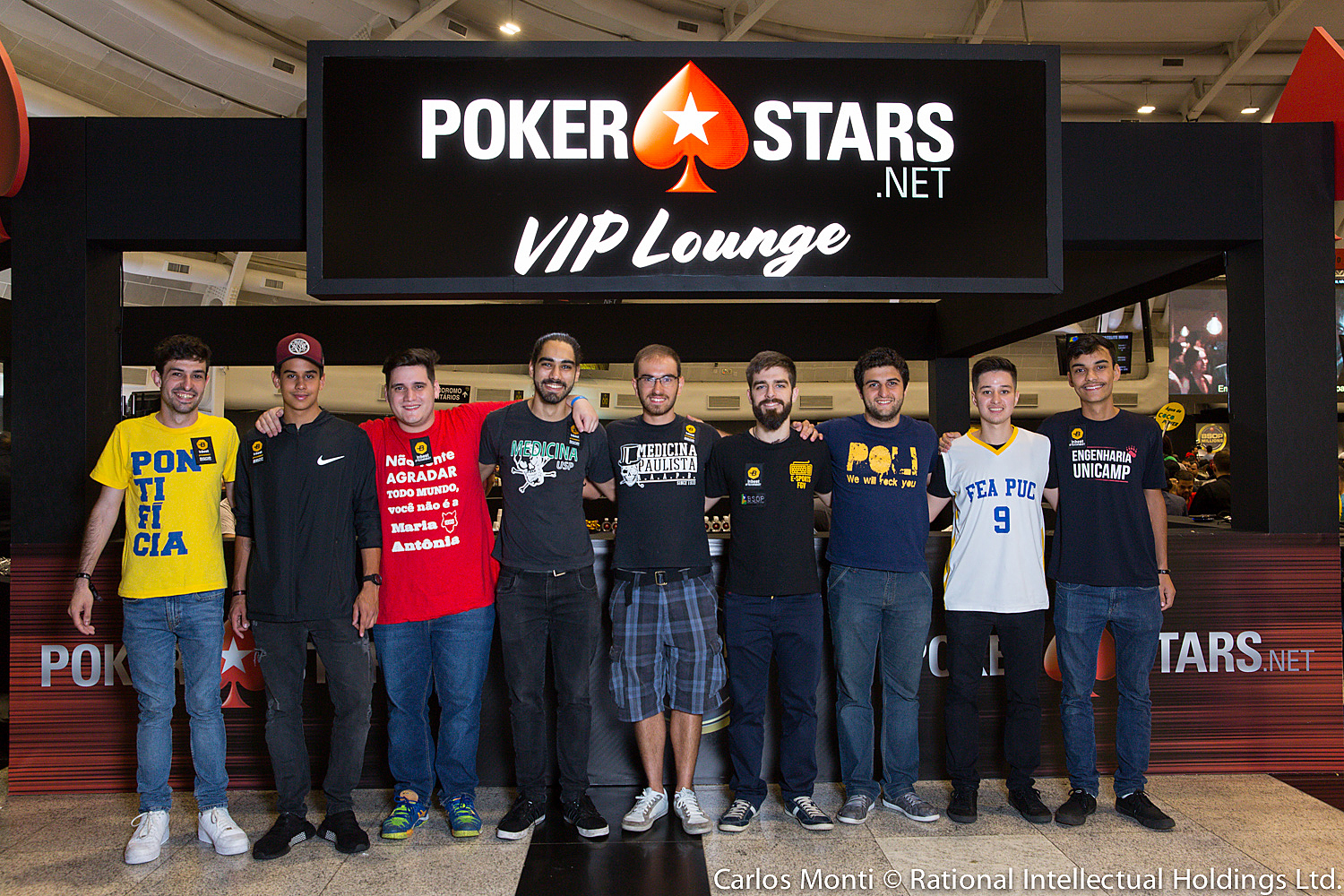 2018 PokerStars University Series finalists at the BSOP
And of course, there's nothing better than a gigantic prize to make the fight even more interesting. For free, the PokerStars University Series champion would win a $30,000 Platinum Pass, with a $25,000 buy-in for the PokerStars Players Championship, accommodation at the Atlantis Resort in the Bahamas, and money for expenses.
After a hard-fought final table, Arthur won the Platinum Pass and will now face the biggest names in poker at the PSPC tables. "There's no way to describe it, it's a mixture of different feelings, I still cannot believe it," Arthur said. "I think only when I get there in the Bahamas I will realize that I won. It feels absurd".
In less than a month he leaves for the Caribbean, where he will take on players at the tables who have become his heroes. "I really like Phil Ivey, the guy is cool, also like Negreanu a lot, Justin Bonomo, this among the foreigners," said Arthur. "Among the Brazilians, Akkari came to talk to me after my win, I also thought that was great. Rafael Moraes, Crema, Mojave, these guys are my idols. "
Good luck in the Bahamas, Arthur! Maybe you can teach them some things…