EPT Barcelona isn't just one of the preferred stops for poker players. Footballers (or 'soccer players', if you prefer) seem to be pretty fond of it too, and three superstars of the game have just arrived to take part in the €2,200 National High Roller.
But who is here, you ask? Well, the clue is in the headline folks. It wasn't just clickbait y'know.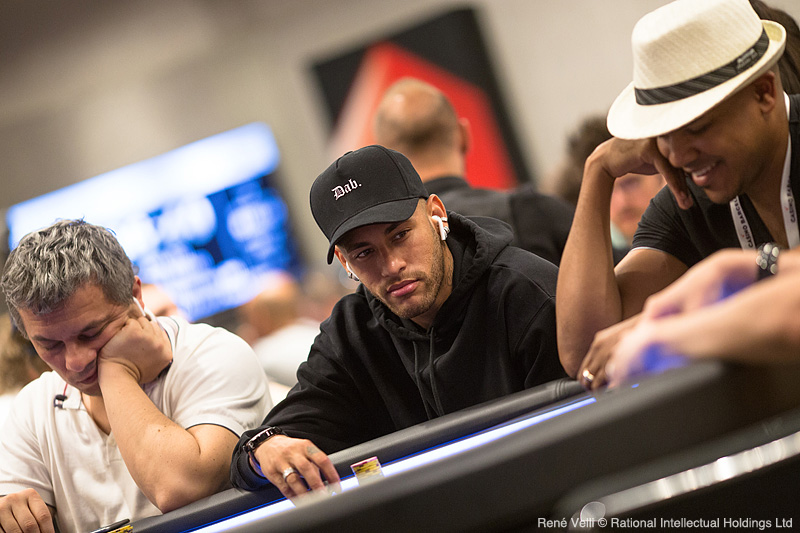 Neymar in the €2,200 National HR
Neymar, Gerard Piqué, and Giovani Lo Celso have all just turned up to Casino Barcelona, and it's understandably causing quite a buzz around the rooms. Accompanied by Neymar's good friend, Team PokerStars Pro Andre Akkari, they enjoyed a pre-tournament welcome party (with some high-stakes roulette action thrown in).
Neymar and Piqué used to be teammates of course, right here in Barcelona. But while Piqué remains an FC Barcelona player, Neymar and Lo Celso play for Paris Saint Germain. You might think that would now make them rivals (in a Champions League-sense of course), but the friendship Piqué and Neymar formed at the club remains.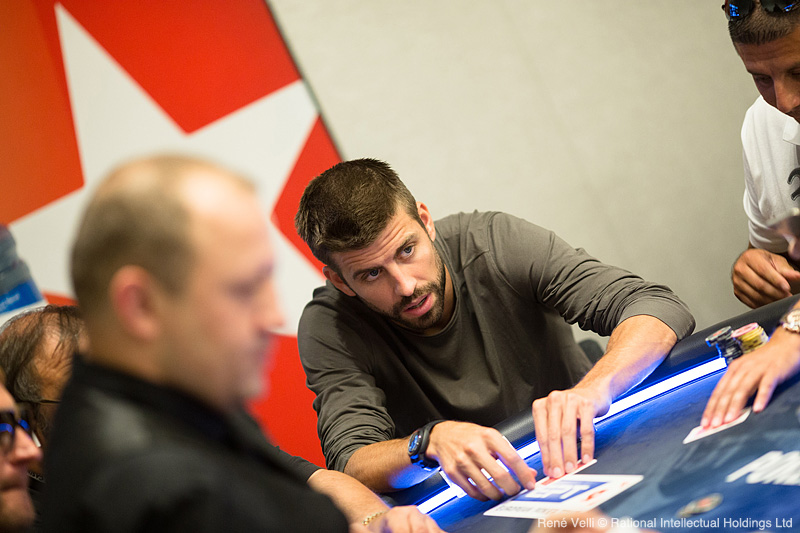 Pique's back in action
It also helps that they both love to play poker.
When I spoke to Piqué right here at EPT Barcelona in 2016, I asked him how his teammates felt about his and Neymar's poker playing. He told me: "Our teammates know we come here, and they always ask how it goes and if we enjoyed ourselves. The problem is they don't know how to play poker and if they did, they would probably come too!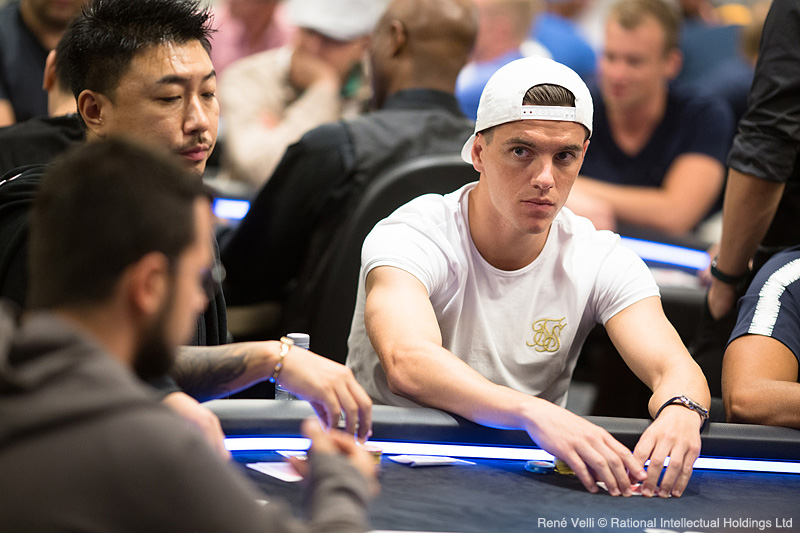 Lo Celso gets his feet wet at EPT Barcelona
"We sometimes play in the dressing room; obviously not for money, but just for fun. It's fun because everyone loves poker, and not just to play. The players who don't know how to play like to watch."
There will be plenty of poker fans trying to watch these three play in the EPT National, that's for sure. Stay tuned to the PokerStars Blog to see how they get on tonight.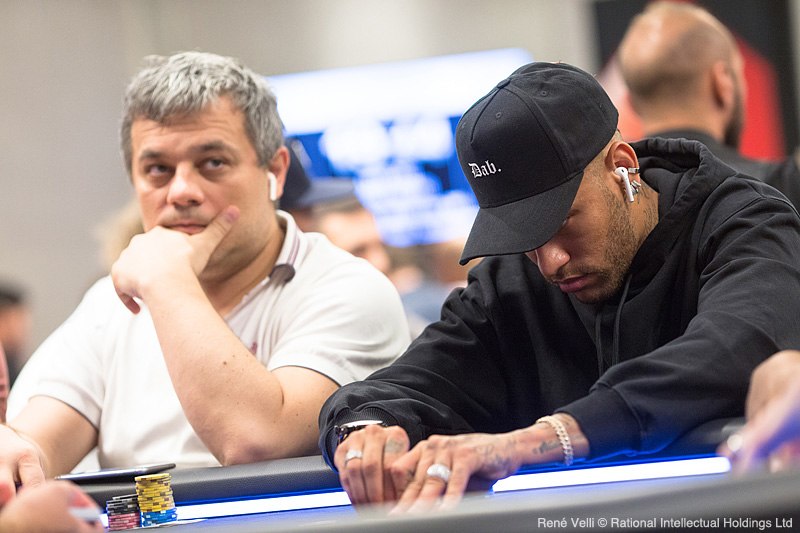 Watcha got, Neymar?
Also, keep your eyes peeled for an exclusive Neymar interview we'll be bringing you later this week.
---
Have events in Barcelona inspired you to start playing poker? Click here to open a PokerStars account.
---