The 42 year old hails from Fullerton, in Northern Orange County, California, United States and the ~$66,327 result is his second highest career cash and has earned him a second PokerStars Live title.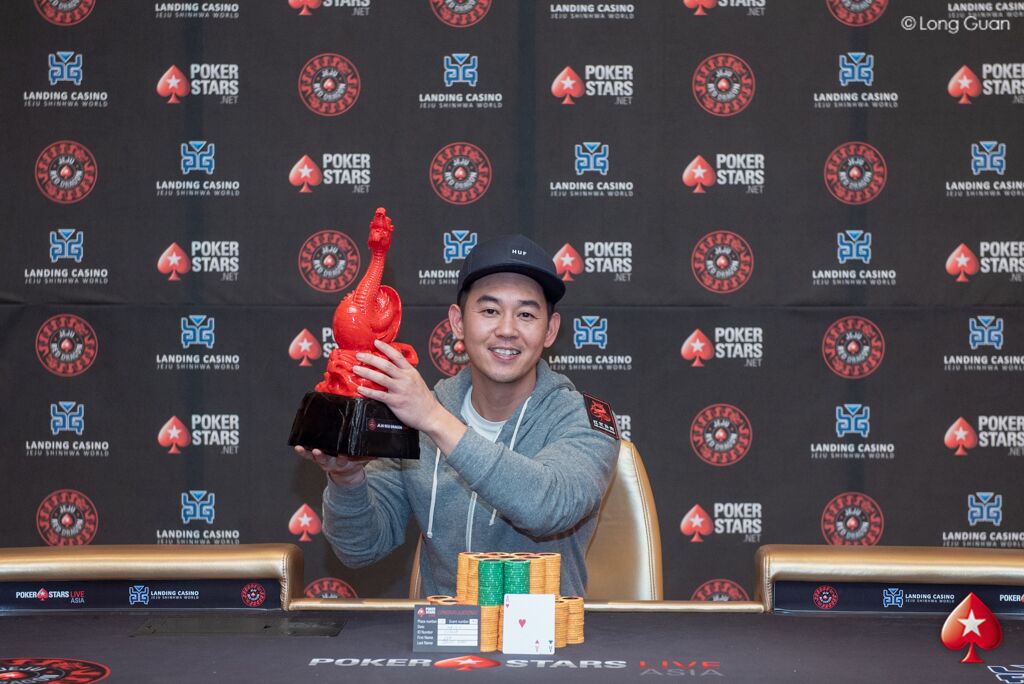 James Won Lee
Let's rewind back to the beginning though, when there were 62 runners at the start of play today. They were quickly whittled down to the 32 who made it to the money. Former APPT Korea Champion Albert Paik was the unlucky bubble boy, who got it in behind with J♣8♥ against 8♣8♠ and was unable to find any help from the poker Gods, meaning he missed out on the ₩2,190,000 min cash.
After the bubble burst, the pace heated up again and the field quickly thinned once more. One of the notable eliminations was Pete Chen, who began the day as chip leader but was unable to get beyond 22nd place, for a surprising early exit.
Liang Song from China narrowly missed out on the final table. This meant the clock was paused for the fourth time today in order to do the final table redraw. With our nine finalists in their seats, we got down to the business end of the tournament.
Yue Liu was the first to hit the rail, finishing in 9th position for ₩7,510,000. Next came Xiao Zhu (₩9,387,000) who fell in 8th. After losing pocket tens to Ye Wei Tang's pocket nines, Zhu was left with little more than fumes and was forced to get the last of it in. This time he found himself in bad shape and the runout didn't help him.
Our 7th place finisher was Hui Wang (₩11,734,000). With just 80,000 left he must have been very pleased to find A♣J♠ in the hole and promptly moved all-in. There were two callers, Lee with K♦Q♥ and Chi Ying Tsai with 5♣5♦. Though the 2♣A♥6♠ flop made a pair for Wang, by the time the 3♥ turn and 5♠ river came, Tsai had made a set to take the pot.
Weiwen Zeng couldn't progress past 6th after losing A♣K♠ against Lee's A♠Q♣ and she took home ₩14,863,000. This turned out to be the first sign that Lady Luck was watching over Lee, who was to become our eventual winner.
Falling in 5th was Tang (₩18,305,000). Despite some early luck against Zhu when there were still nine players in contention, his run came to a halt when he ran A♥7♣ into Dong Chen's 8♠8♣ Chen had been making good progress throughout the final but this was the first time he took the chip lead, overtaking Tsai who had held the top spot until this point.
It signalled the end for Tsai. The last woman standing couldn't find momentum after that. Both Lee and Wei Cheng Yin found spots to steal keeping them in the middle of the field and Tsai found herself as the short stack. With only seven big blinds left, she shipped 5♣5♠ and was dominated by Chen's 8♥8♦. The board didn't change anything and she made her way to the payouts desk to collect ₩24,250,000.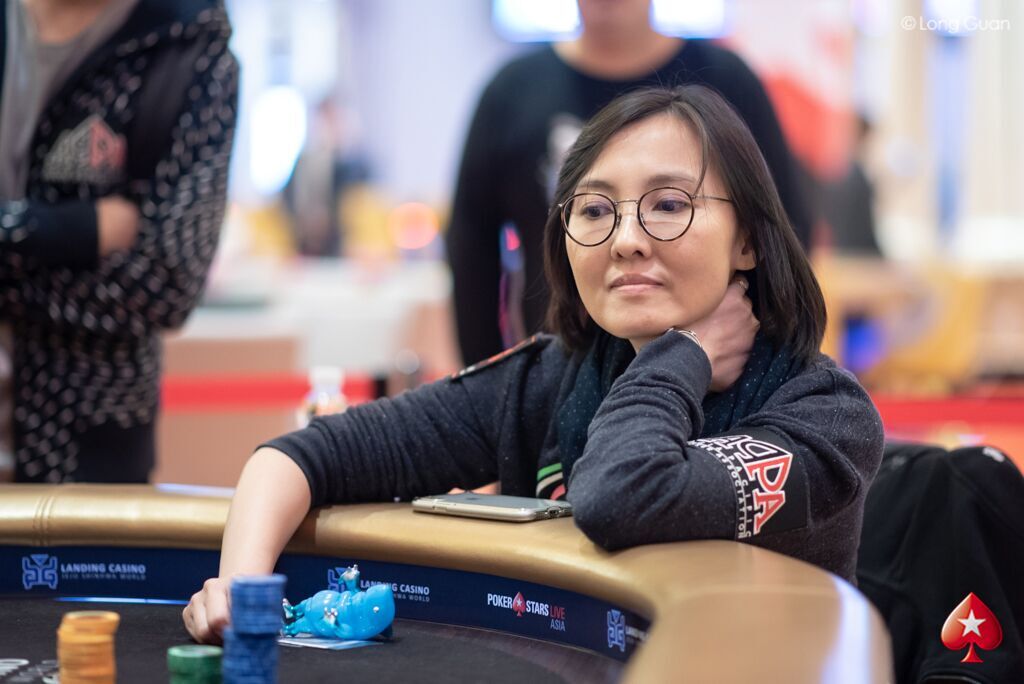 Chi Ying Tsai
With three players left, there was a lot of back and forth and barely any flops in sight. Chen remained steady at around 1.9 million, which was good for the chip lead and Lee and Yin kept taking down the blinds or three-bet shoving to keep themselves alive.
That was until Yin and Lee both found premium hands and it was the two shorties who clashed in a pot that saw Lee take the chip lead for the first time. He won with A♠Q♥ against Yin's J♦J♣ on a 2♦5♣10♥3♦4♠ board that looked like it was Yin's most of the way, until the river brought Lee a wheel straight. Yin had less than three big blinds left after that and coulnd't make a comback, taking 3rd place for ₩30,508,000.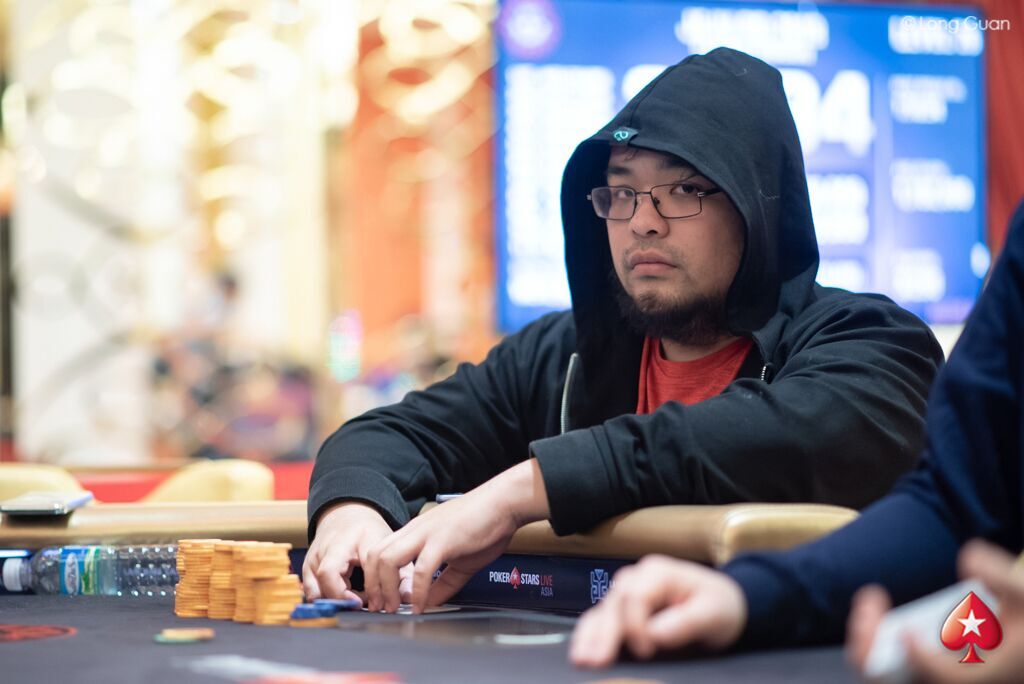 Wei Cheng Yin
Going into heads up, no deal was made and the two remaining players settled in to play for the trophy, title and top prize. Chen quickly regained the chip lead and could have made short work of the rest of the tournament but he unfortunately lost back to back pots against Lee. The first was a flip, which Lee took down with 10♦10♣ against Q♦J♦. Next, Lee three-bet all-in with A♠5♠ and was snapped by Chen's A♥10♠. It was a cruel runout that made Lee a one-card straight by the time all the cards came out on the 6♠J♦4♣2♦3♣ board.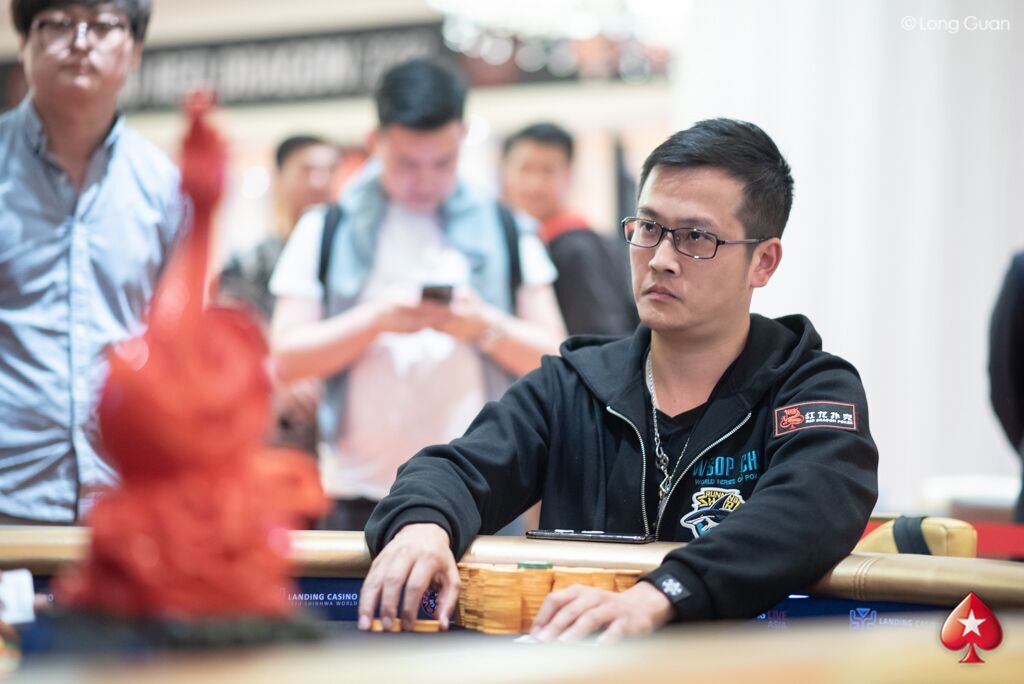 Dong Chen
Despite a valiant effort, Chen was unable to regain control and had to settle for 2nd place and ₩47,717,000 in cash. This means that Lee is our new Baby Dragon Champion! The American was naturally delighted at the result but doesn't want it to end here, saying "I don't play many tournaments, maybe five a year so it feels awesome to become the Baby Dragon champion! It's what I wanted, but didn't expect it. Now I want to win the Red Dragon too."
| Event 3: Baby Dragon KRW 300,000,000 GTD | | | | |
| --- | --- | --- | --- | --- |
| Date: | Dec 1-2, 2018 | | | |
| Buy-in: | ₩1,200,000 (1,050,000+150,000) | | | |
| Players: | 298 | | | |
| Prize Pool: | ₩312,900,000 | | | |
| | | | | |
| WINNERS | | | | |
| | | | | |
| Place | First Name | Last Name | Country | Prize |
| 1 | James Won | Lee | USA | ₩74,310,000 |
| 2 | Dong | Chen | China | ₩47,717,000 |
| 3 | Wei Cheng | Yin | Taiwan | ₩30,508,000 |
| 4 | Chi Ying | Tsai | Taiwan | ₩24,250,000 |
| 5 | Ye Wei | Tang | China | ₩18,305,000 |
| 6 | Weiwen | Zheng | China | ₩14,863,000 |
| 7 | Hui | Wang | China | ₩11,734,000 |
| 8 | Xiao | Zhu | China | ₩9,387,000 |
| 9 | Yue | Liu | China | ₩7,510,000 |