Only three players seemed not to notice the arrival of an international soccer star at the EPT yesterday.
As heads turned in the direction of the Brazilian star Neymar Jr. (flanked by another soccer legend Gerard Piqué), three players – Jean-Rene Fontaine, Dariusz Paszkiewicz, and Rolando Camardese – had other things on their mind.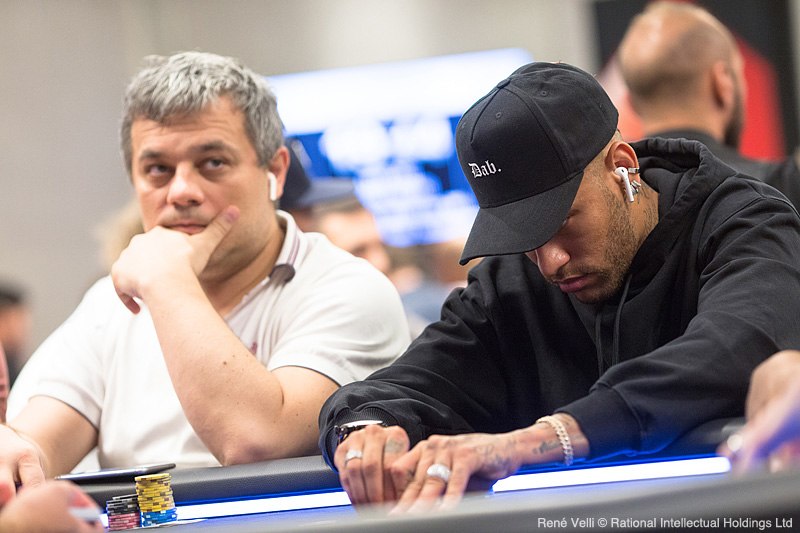 Neymar Jr (seen here alongside the pretending-to-be-cool-it's-only-Neymar Vladimir Troyanovsky, at EPT Barcelona yesterday
Each was busy winning a Platinum Pass.
Camardese won his trip to the Bahamas in one of the (crazy) Crazy Pineapple shootouts that will be cropping up throughout the week.
Fontaine and Paszkiewicz meanwhile, were doing things the hard way.
Frenchman Fontaine won the EPT National event (ahead of a field of thousands).
Soon after, amid exclamations, swigs from a beer bottle, and with arms aloft, the Polish Paszkiewicz secured his trip to the Bahamas in the EPT Cup.
It was part of a busy day at the EPT in Barcelona. Get all of that inside one minute, in the video below.