We haven't had a bad stop on the Moneymaker PSPC Tour. We've been welcomed with open arms everywhere by both staff and players. #selfiewithchris is trending on Twitter, and the buzz about the PSPC is building as people realize that folks just like them are headed off to the Atlantis to sit in a high-roller event with the creme de la creme of the poker world.
But man, Mohegan Sun sparkled. It doesn't hurt to be set in the Connecticut woods, just as fall colors are beginning to show. Rebecca Carabino and her staff kept asking "How can we help?" And, as always, the players were the stars. It was Patty and Sophia, the Lon Gisland Poker Starlets. And Frank, who made the dumbest fold ever at Mohegan Sun. It was Mr. Spock and Pac-Man.
Finally, in the end, it was King Arthur White Knight, headed down to Atlantis to do battle with dragons and the ferocious Bonomobeast. He's already got one significant notch in his sword – he took out Moneymaker himself early on Day 2 (be sure to ask Chris about that next time you see him).
The clock is ticking down on the Moneymaker Tour. We have just three confirmed dates remaining and then the road party is over. Please see if you can find time in your schedule and $86 in your bankroll to come join us – the party will be better if you're there.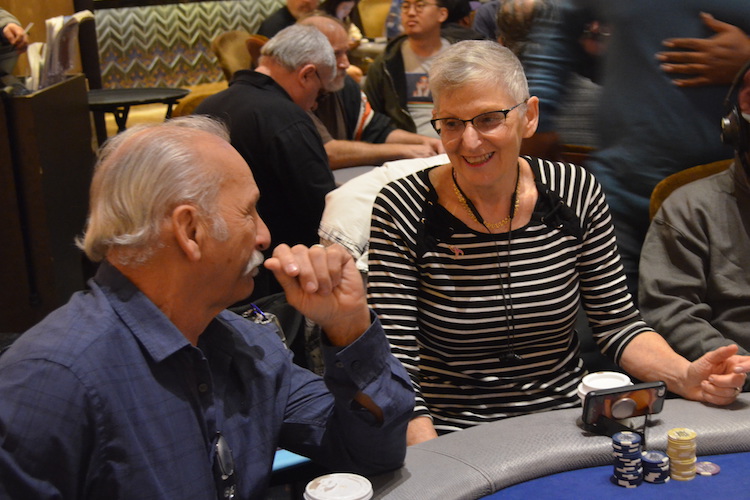 What better way to spend a Saturday morning?
Speaking of the Connecticut woods… when you go up to Mohegan Sun (and you should), be sure to get outdoors. I did a run last night around the perimeter road; the entire workout was perfumed by cedars and other trees surrounding us.