As fast as they could flip it over, the Stones team converted the Twitch feature table from the Moneymaker tournament to a $5-5-10 cash game. As I write this, it's still going on and still being streamed, so you have a chance to catch it on the Stones Twitch channel. One of the interesting participants was Jon "PearlJammed" Turner, a major beast with basically $8 million in online tournament earnings. And with Jason Somerville and Joe Stapleton in the commentating booth, it's cash game heaven on Twitch.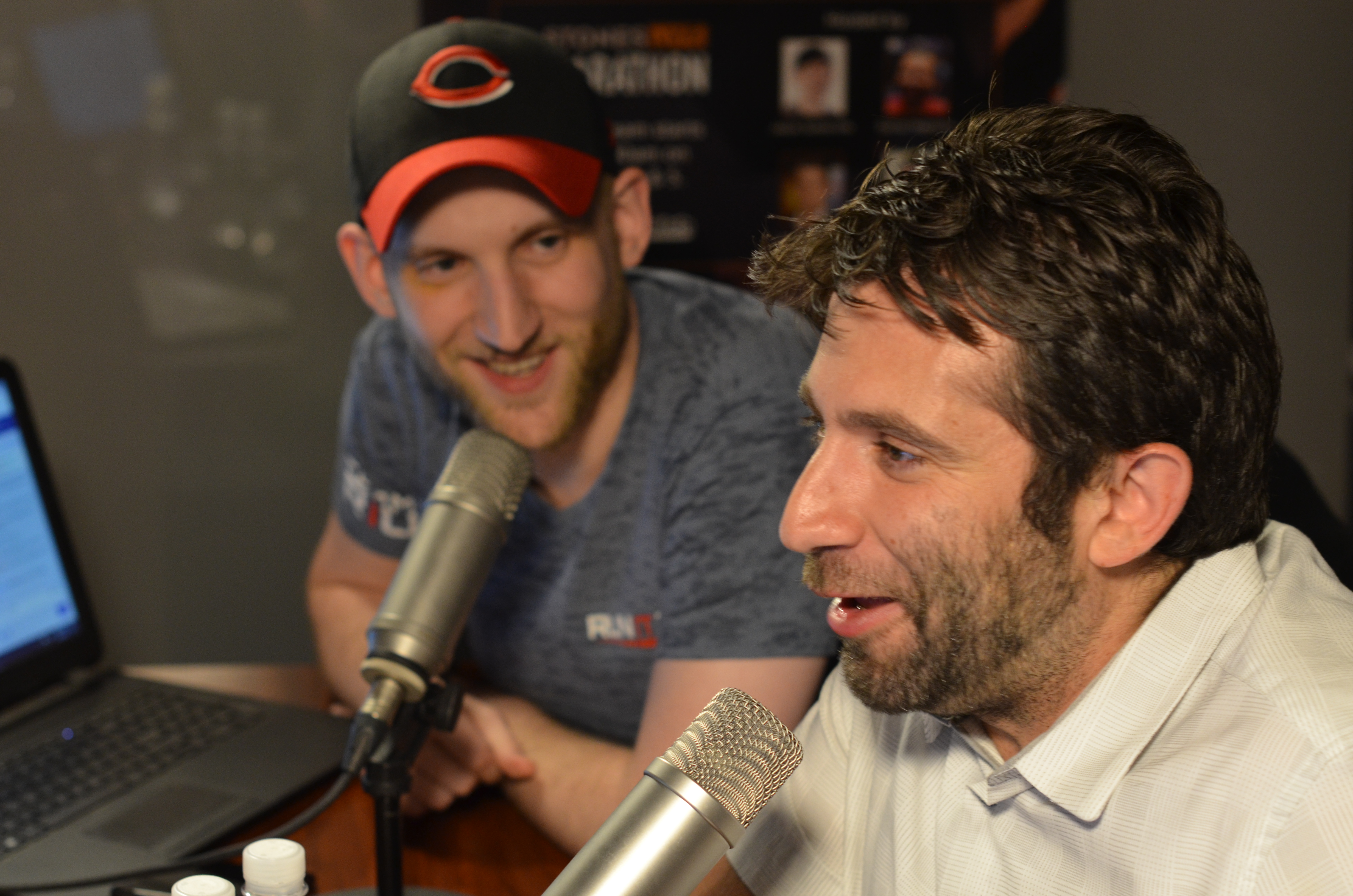 Two of the best in the booth
Pots are big, jackpots and various weird side bets are happening, and the commentary sparkles. Go and see.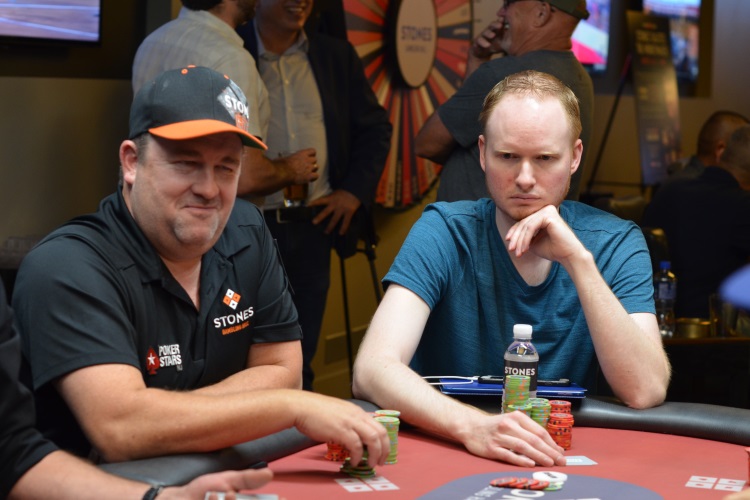 Funny to Chris; not funny to Jon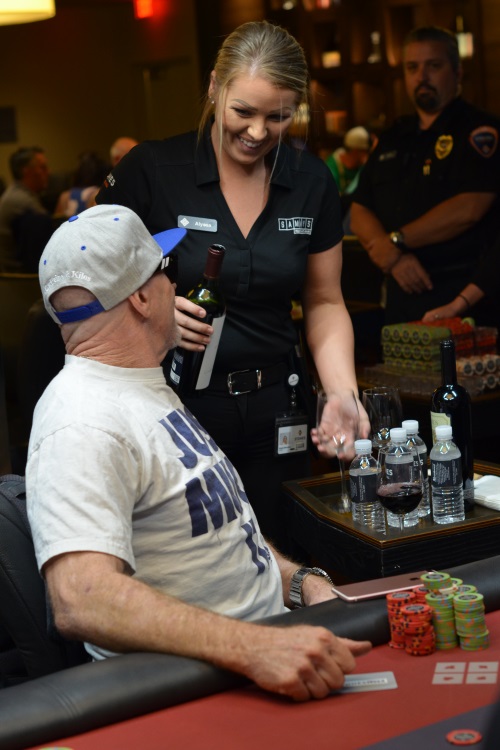 Fine wine, a friendly smile, and a good cash game. Do you really need much else?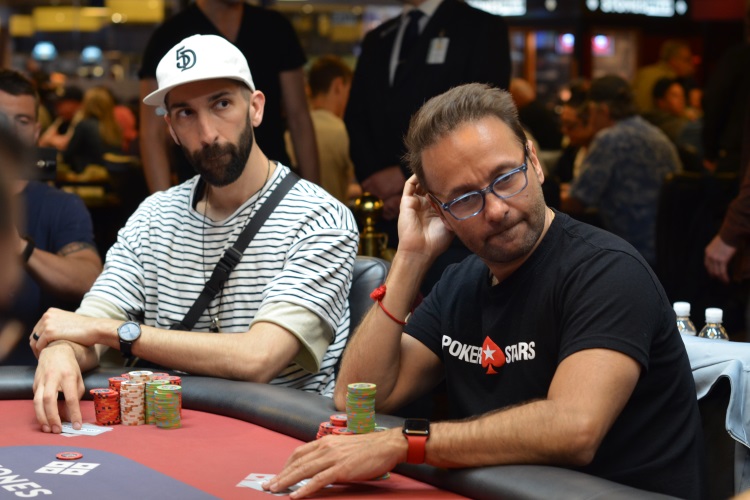 Hmmm. Really?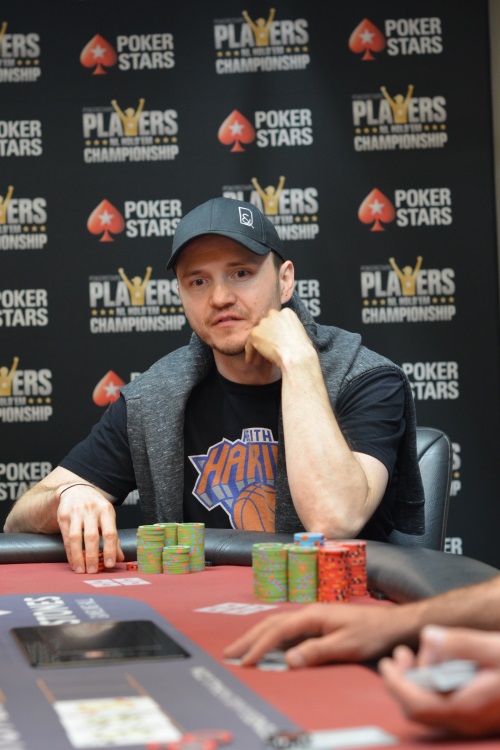 (not actually concentrating on the game. Conjugating Japanese verbs in his head)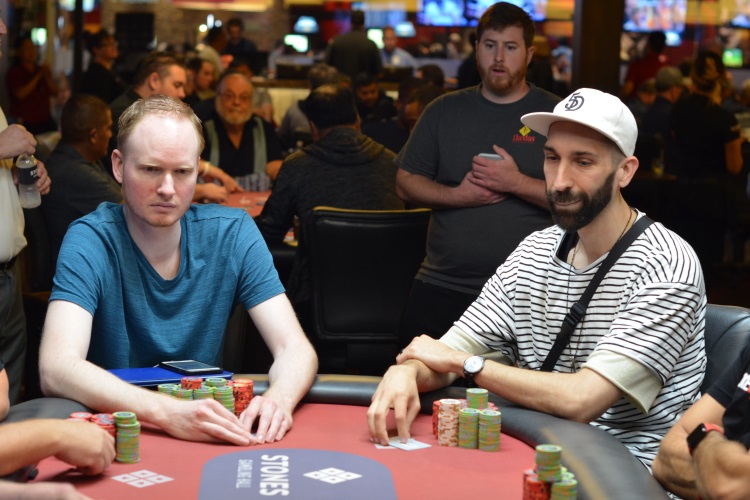 Even the railbird is perplexed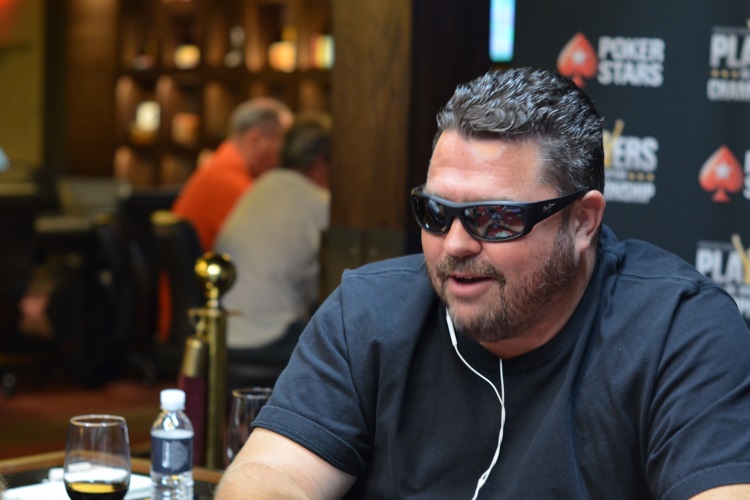 Darryl the Wolf – best smile at the table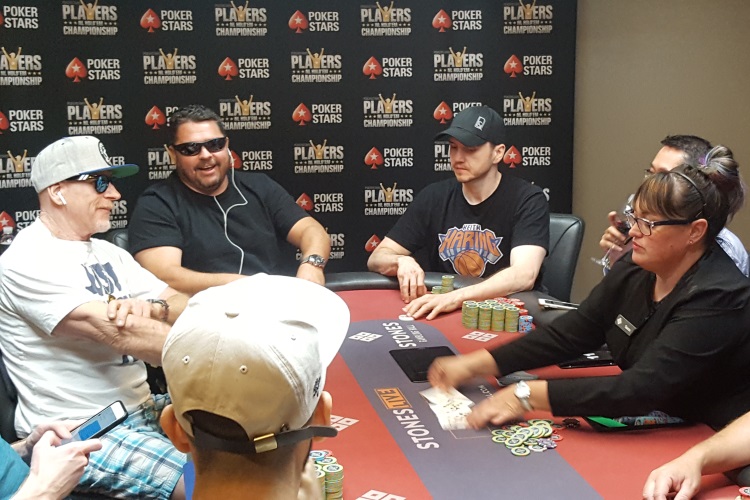 Let's build some big pots and have a laugh, 'k?