When Chris Moneymaker walks into a room, the crowds are immediate and enthusiastic. Part of the reason is that when you see Chris interact with those fans, you'd think his raison d'etre is the "shake and howdy" part of his job. It's as if he truly enjoys visiting with those folks.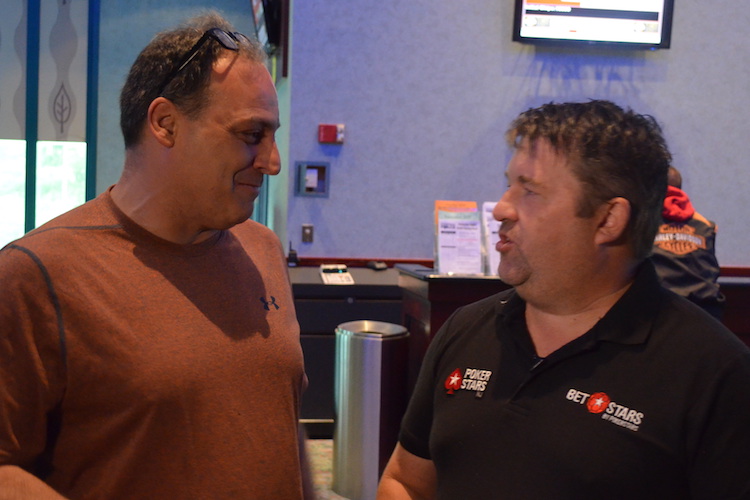 You like *Houston* against New England?
Hint: he does really enjoy it.
And that's not all. Chris hasn't let his fame go to his head. He offered to help us set up the branding displays that were going into the Foxwoods poker room – "I'm handy," he said. We raised an eyebrow and politely declined his assistance. Then, when it turned out that somebody called in sick at the poker desk in the cash games room, he offered to put in a shift there.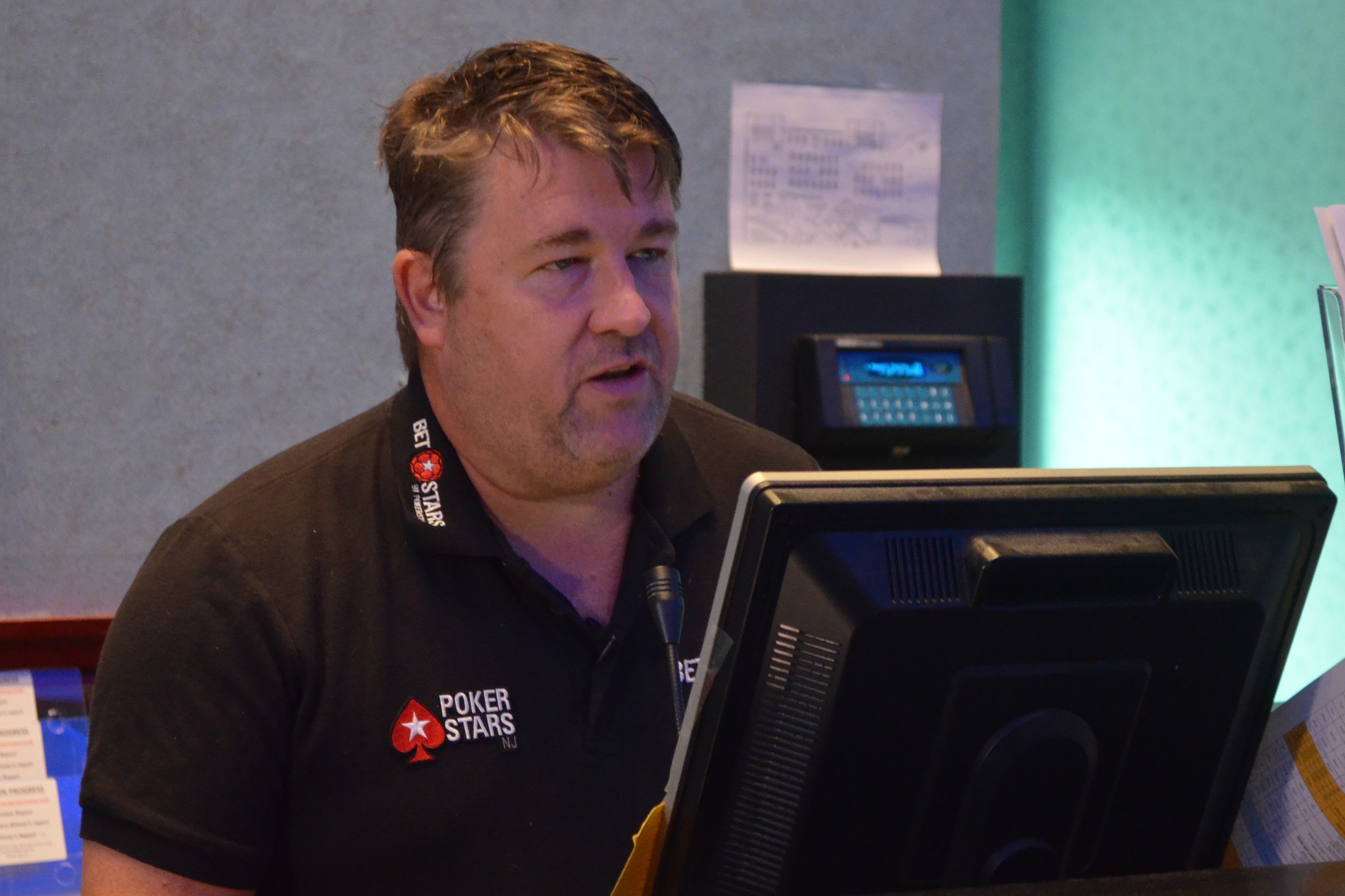 Michelle B, your $75-150 stud seat is open.
Actually, that's Chris asking the dealers to put cards in the air for the Moneymaker Tour event here at Foxwoods, which they are doing with verve. The comment you hear: "Haven't seen this many people in the poker room in years." Which is music to the ears of all of us who love the game.
Chris and his various hats, man – it's magical.