Remember your first real poker tournament? Pretty freaky, huh? Now imagine that your first time in a real poker tournament is at the Moneymaker PSPC Tour event at Foxwoods, and there's a humongous room full of poker players to contend with. And video guys, bloggers, vloggers, and Chris Moneymaker himself.
Welcome to Sydney's world. Her dad called her up this morning and said "Let's go play in this tournament at Foxwoods." He forgot to tell her how big and unique the tournament was. But she jumped in with both feet. As you watch the video, I encourage you to pay attention to three things:
The position in which she finished the tournament. I note that over 750 unique players participated and put up a total of 1300 entries.
The way she got the money for her second bullet into the tournament. The term "creative financing" come to mind.
Where she says she might be on October 7th "if the stars align".
Thank you for making us your first casino tournament date, Sydney. We'd love a second date, any time. And those of you who are thinking about dipping your toe into live casino tournament poker: take heart. It will probably be a ton of fun and you'll be asking yourself why you waited so long to try it (kinda like sushi, I guess). You may not be quite as successful as Sydney on your first foray, but who knows – stuff happens in poker.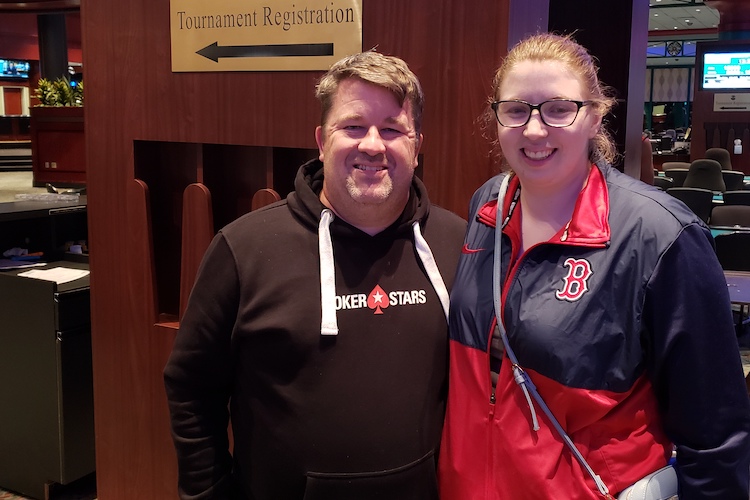 And yes, we dragged Sydney over to meet Chris.