This was our first time at Gardens Casino in Hawaiian Gardens, a Los Angeles suburb. Color us impressed with the neighborhood, the Mexican food, and the casino. Tournament director Cavin Quintinilla knows how to throw a party (did you ever see a tournament director put a banana split bounty on a late-registering regular?); he and all his staff made us and all the players right at home for our one-day event there.
Here's the three-minute summary; we hope it will persuade you to come to the next Moneymaker Tour stop and/or visit our new friends at the Gardens Casino.
Oh – what's the next stop? So glad you asked…
New Jersey online, Sunday September 30th. Open to anybody physically within the state of New Jersey at the time. That is, you don't have to be a New Jersey resident. As the mathematicians would say, "Being physically within New Jersey is necessary and sufficient."
Mohegan Sun Casino, Uncasville, CT. October 4-7th. Three qualifying days (4th, 5th, 6th) and Day 2 finale on Sunday the 7th.
Live! Casino, Hanover, Maryland (ten minutes from the BWI Airport). October 10-14th. Four qualifying days (October 10-13) and Day 2 finale on Sunday the 14th.
Run It Up Reno, Peppermill Casino, Reno, NV. Tuesday, October 23rd . But it's part of the whole Run It Up Reno party, which you really don't want to miss. Especially if you like turkey burgers.
Talking Stick Resort, Scottsdale, AZ. October 31 – November 2. Talking Stick has recovered from the flood-related damage that they incurred last month and we're excited to have a southwestern stop on the Tour. Qualifying days on October 31st and November 1st, with the Day 2 finale on Friday, November 2nd.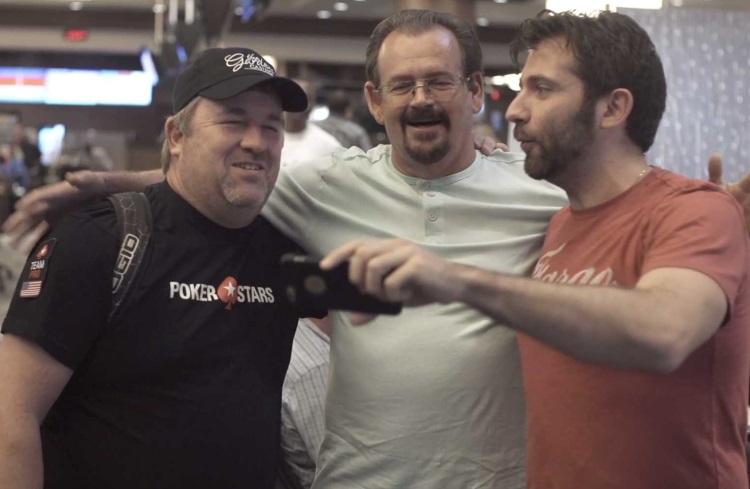 Chris and Joe: even more fun than Thing 1 and Thing 2