As I type this, we are less than ten hours away from the kick-off of the first event of the Moneymaker Tour, at Stones Gambling Hall outside Sacramento, California.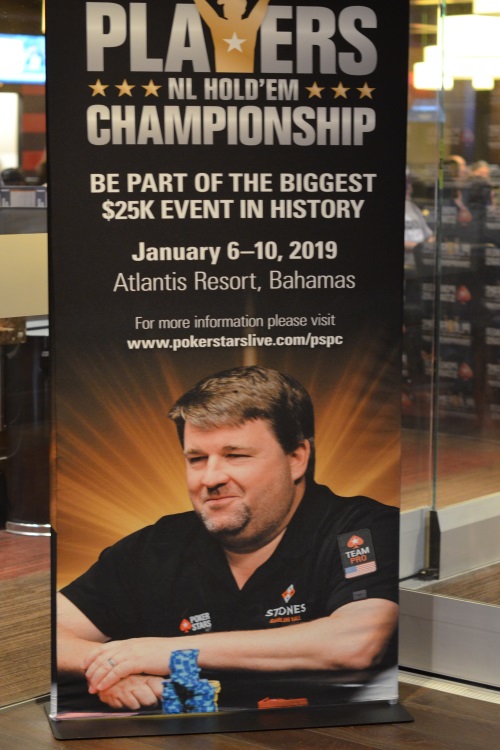 The face that launched a million poker players
The buzz is real.
I mean, it's a Friday night at a popular casino and poker room – it's not surprising that the tables are full and the place is hopping. But there's more than the usual excitement. People such as Chris Moneymaker, Jason Somerville, and Daniel (yes, that Daniel) are coming into town to participate. We have two well-known poker vloggers (Johnnie "Vibes" Moreno and Jaman "Jaman" Burton) reporting live. The whole thing is going to be on Twitch with the above mentioned luminaries plus legendary poker commentators Lon McEachern and Joe Stapleton. And a crack PokerStars video team has just arrived to film the whole thing.
This is not your ordinary rodeo.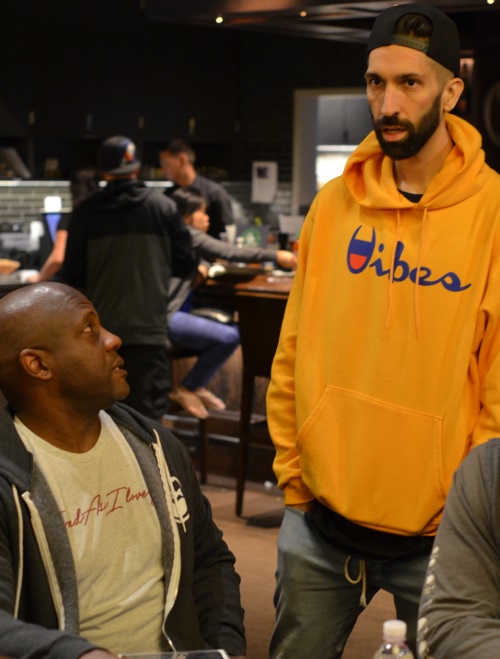 Not your ordinary vloggers either – Jaman (L) and Johnnie (R)
General Manager Art Van Loon said that their social media is blowing up as people make their way, Woodstock-like, to the event. Alaska, Houston, New Jersey have been mentioned. Hong Tran flew up from San Diego to give it a shot.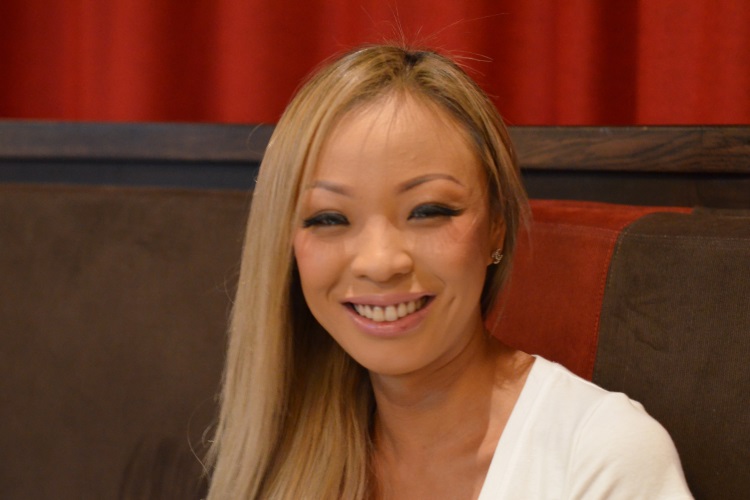 I left room in my carry-on for a Platinum Pass
And as the players arrive, the staff prepares. Kinda like you prepare for a hurricane – you do the best you can and hope everything holds together.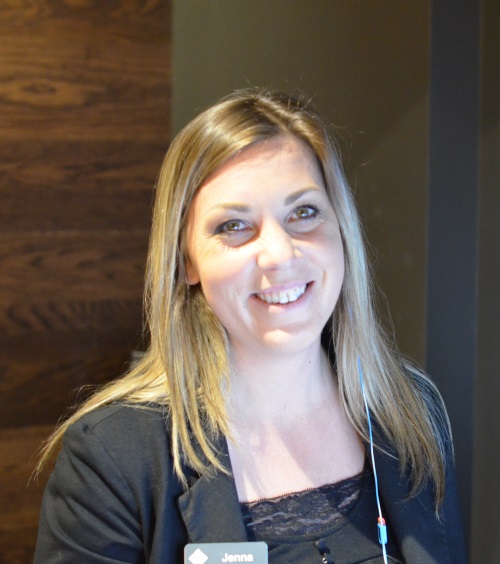 Jenna hosts Stones Live, does tournament direction, deals, and teaches painting. She's ready.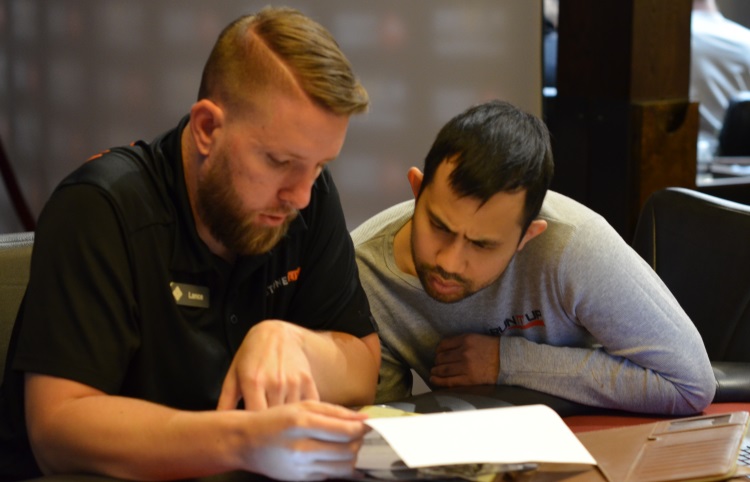 Lance: "CM at 13:45, right?" Andre: "I've got him at 14:25."
But honestly, I think it will hold together. The people at Stones have worked incredibly hard to get ready for this weekend; general poker overseer Justin Kuraitis seems unable to leave the building, checking and rechecking every last detail.
Nine hours to kick-off. Somewhere, registrations are being counted, alternate lists prepared, dealer lists reverified. Again. Decks of cards prepared, and the RFID cards for the Twitch feature table checked. Guitars tuned.
We're ready. If you start us up, we'll never stop.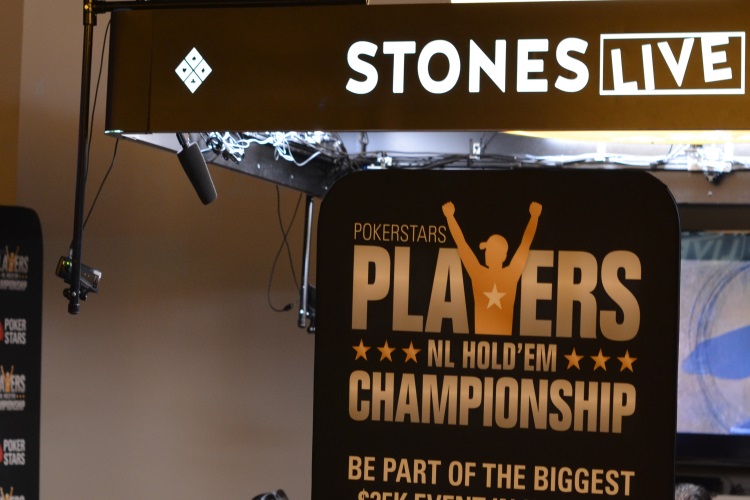 Turn on the cameras – let's do this.
---
Before you go, please stop and think good thoughts for this area and all of northern California. Signs along the highway say, "These roads will be closed because of wildfires." The Carr Fire has already claimed multiple lives and leveled over a thousand homes. The sky in this area is an ominous gray. Not too far north of here, normal life has been suspended – people are fleeing homes, sometimes with just what's on their back.
If you're fortunate enough to be playing at the event here at Stones, or playing poker anywhere for that matter – stop and realize that a lot of Northern California residents would gladly trade their current situation for your litany of bad river cards.
Thank you for that.
---