[Unfortunately, the best story from here at the Mohegan Sun will not be appearing in these pages. My editor, with whom I shared said story, felt it needed to be in the "Fun story, but not appropriate for the blog" basket. My editor has better judgment than I.]
Despite gray-ish weather outside it's sunny at Mohegan. We're over 200 entries in this, the final qualifying flight of the Moneymaker PSPC Tour here at Mohegan Sun. The sunniest thing about the room begins with the floor staff and dealers: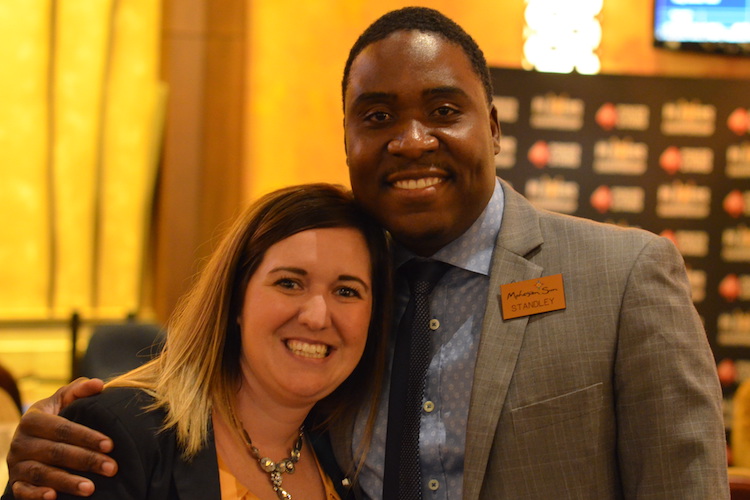 Ashley and Standley light up the podium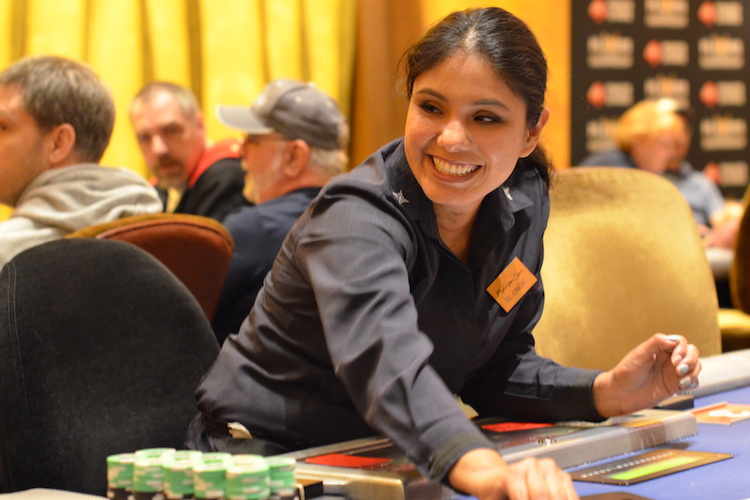 Blondie and her colleagues light up the tables
As always, the room is full of stories and we're having a blast hearing them. While we're out collecting the stories, here are a few snaps of our favorite images of the people sharing the tables with Chris Moneymaker.
Leading off, when was the last time you saw two women sitting next to each other in an open field poker event? We don't know the solution to the absurd gender imbalance in this game (if you know it, please get in touch), but there are inarguably more women in the Moneymaker events than the normal open fields. This makes us very happy.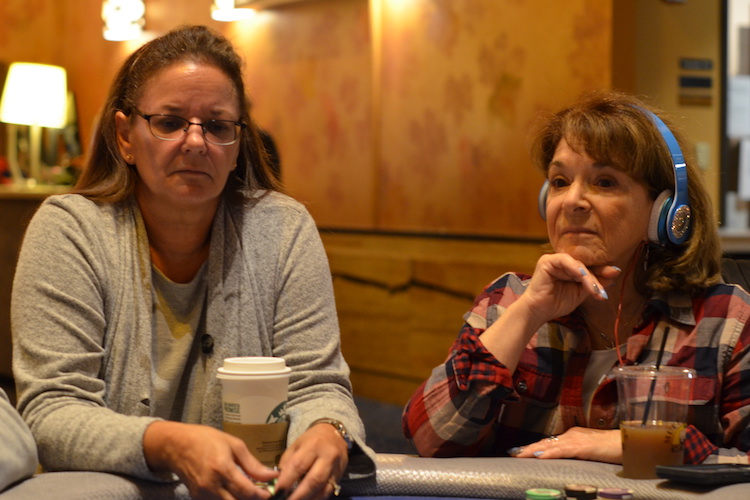 We love diversity in poker
Popular poker vlogger Matt Vaughan is here today, helping us to document the entire experience. Matt lights up the table, and as an ambassador for the game, he punches well above his "young male semi-pro grinder" weight class. He managed to punt off 2/3 of his stack, but then found his "flop top set" groove (TT > AA) and is back in the thick of the pack.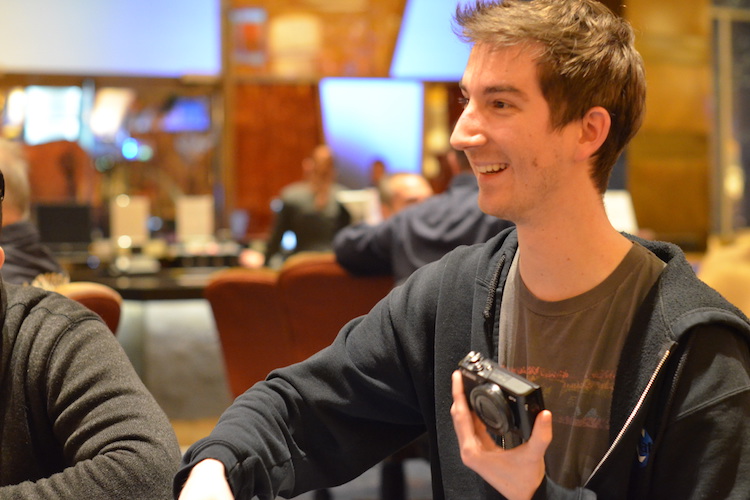 Camera? This old thing? Why, I'd forgotten I had it here.
This is Kyle. Kyle played in the qualifying flight last night and apparently made it to the end, qualifying for tomorrow's Day 2. This happened at some wee hour of the morning. Kyle then moved over to the cash tables, where he stayed until this morning's flight began at 10:00am. Kyle is, to be quite honest, our hero.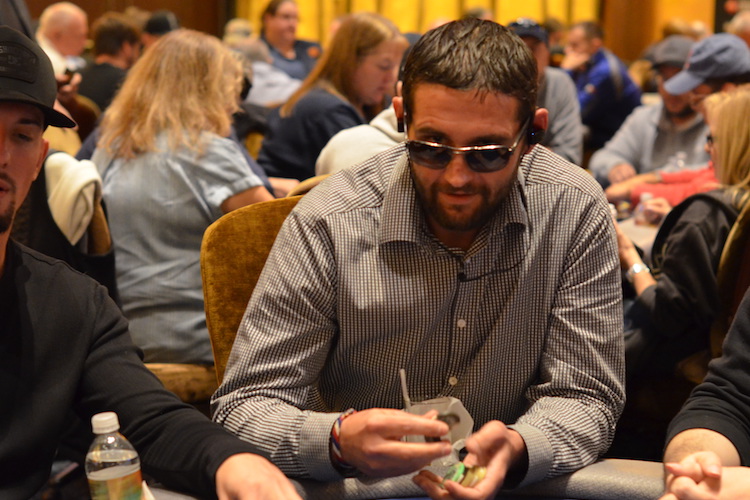 Sleep is for amateurs
And finally, this fellow from Atlantic City. I showed Matt his picture and said, "This could have been shot at the 1973 WSOP at Binion's." "Are you sure it wasn't?" In that spirit…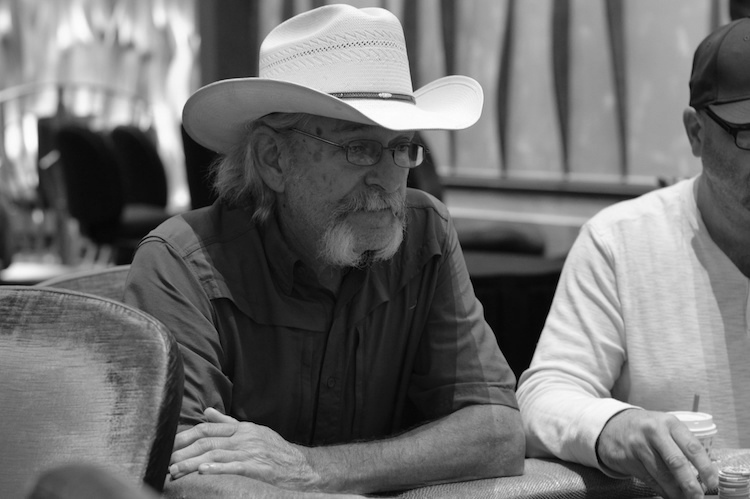 Stu Ungar and Puggy Pearson are at the same table, out of frame.