Monday is a quiet day at most poker rooms. People are back "IRL", so business will have to climb steadily back toward the coming weekend (the next weekend is coming, isn't it?). But the breakfast crowd at Lucky Chances (which does make a delicious veggie omelet) is doing their part to get into the Sunday finale for this stop of the Moneymaker PSPC Tour. Yep, there's a $30k Platinum Pass waiting for somebody on Sunday, and these folks want their shot.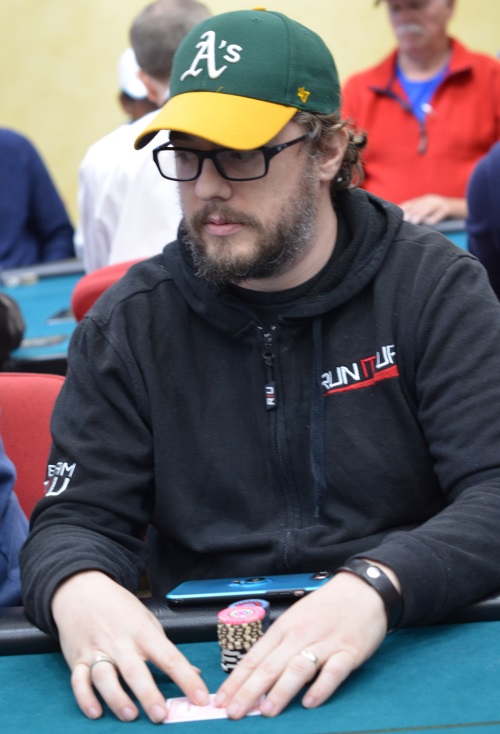 (Unable to think of a clever phrase for what this guy is trying to do)
There's great buzz around here about Chris arriving on Friday. Somebody just asked me if he's going to play in the qualifier on Saturday (the answer is "Yes, absolutely).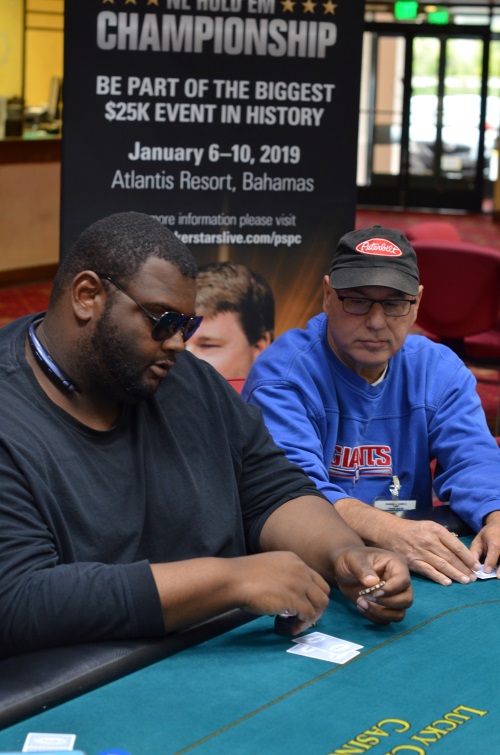 Wait – the guy in the poster is going to be at this table?
They started with 69 runners, who fired a total of 82 $86 bullets. As I watch from across the room, they're down to ten players, 80% of whom will bag chips in preparation for Sunday.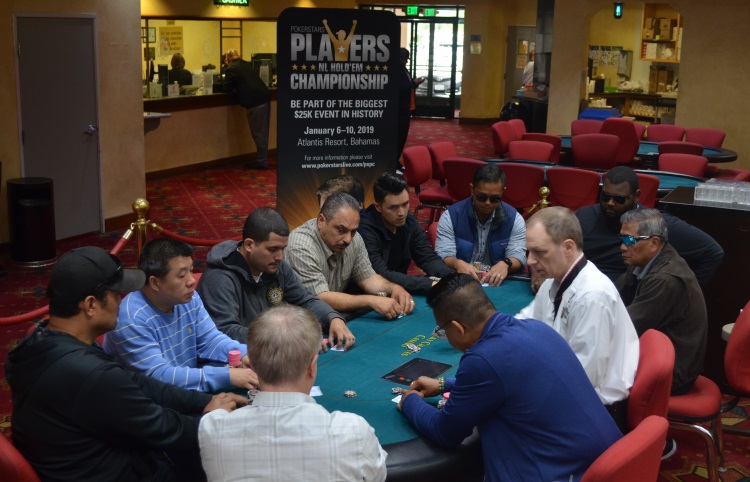 See most of you on Sunday…
Once again, the players are getting full value from this event and I really think we'll see 1,000 total entries (with the associated mega-prize pool) come Sunday. Monday morning was all I hoped it would be.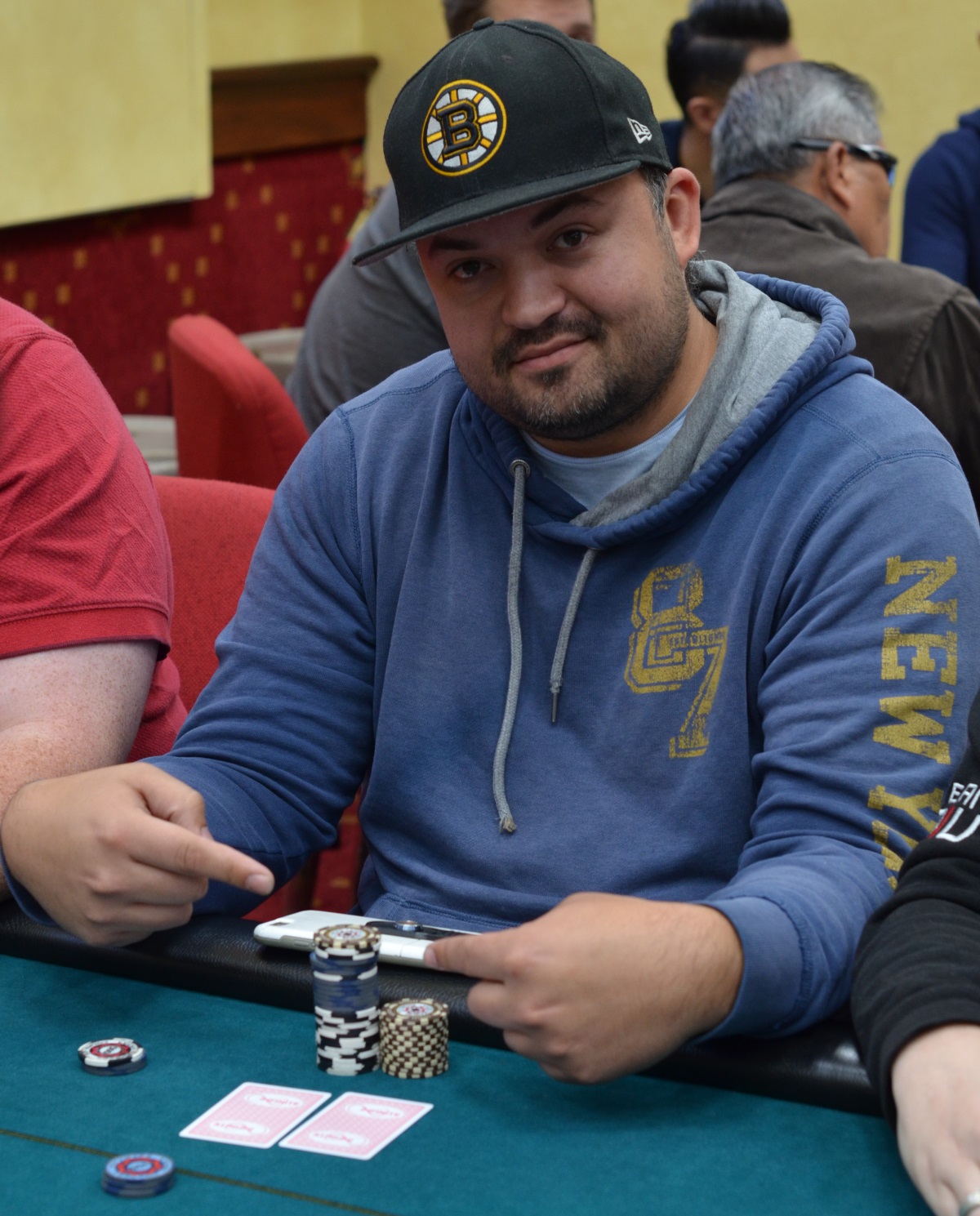 From here, I'm going to the Atlantis.
Late update – chip leaders coming out of this day:
Jimmy Zhou – 166k
Paul Chavez – 160k
John Ramil – 109k