It "should" have been over a few hands earlier, here at the WinStar World Resort and Casino. They had been battling all morning and early afternoon and it was down to Ray Suppe and Billy Burford. There was a four-way deal that guaranteed each player about $2900, but there was still that black envelope to play for. The envelope with the Platinum Pass in it. Ray had about 3.5 million of the four million chips in play; Billy was hanging on by a thread. Billy moved all-in on the button and Ray snap called. When the cards were turned up, Billy showed Q2; Ray had KQ. The flop came down K-x-y and Billy stood up; it was all over. The dealer burned and put out a deuce on the turn. The dozen people watching may have raised half an eyebrow, collectively.
That's when the dealer dropped another deuce on the river.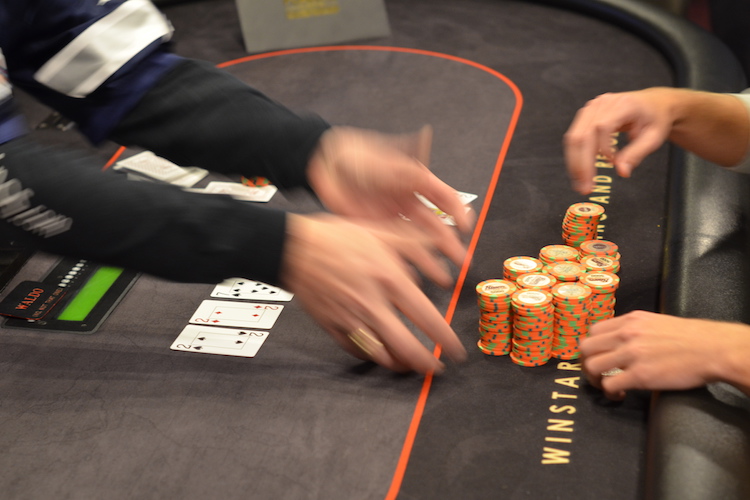 Did that really just happen?
This is a cruel game we play. Even Ray didn't seem to bat an eye; all day he'd been the recipient of an astonishing series of turns, rivers, and (to be completely fair) turn-river parlays that defy anything except an awed, "Poker is weird." We play hard, we concentrate, and do our best to tilt the scales toward us. But ultimately, the table felt is nothing more than a surface for a bunch of flat four-cornered dice to bounce across. While we watch and hold our breath.
Today, Skill and Lady Luck were in Ray Suppe's corner. He and Billy had an excellent heads-up match, but Ray's decimation of the final table left Billy trying to surmount a too-high wall.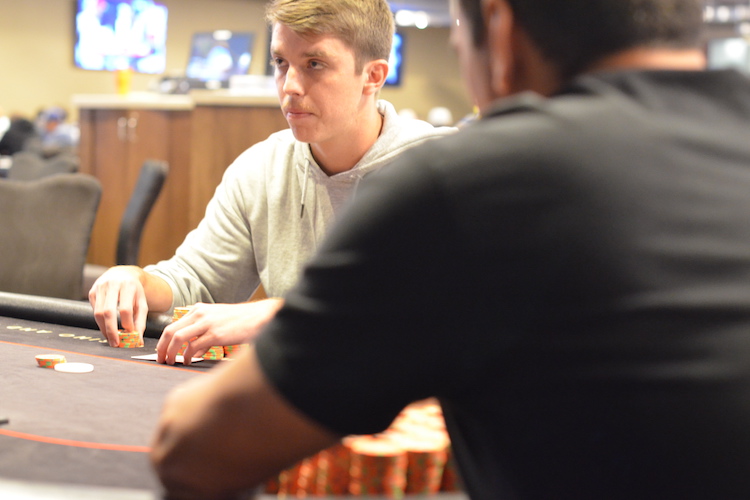 "What's 3.5 million divided by 0.5 million?"
Ray lives in Fort Worth and says he can't wait to take his wife to the Atlantis. They'd been before; he said, "I loved the place but I hope we get a better room." We're pretty sure you like the room that you get Ray; if not, just speak to Garry Gates – he'll sort it out.
Before we go, our huge thanks to Keenan, Crystal, Craig, Rachel, Kerry, Scott and everybody at the WinStar. They took good care of us and more importantly gave their players a great tournament. That's been the goal of the Moneymaker Tour all along and they continued the tradition.
One more Moneymaker Tour stop left, at the Seminole Hard Rock in Hollywood Florida. Day 1's on this Friday the 9th and Saturday the 10th, then the Day 2 finale on Sunday the 11th. If you're coming down to join us (and please do) then think about staying for the charity event on Tuesday the 13th; there's a pretty nice first prize. It comes in a black envelope with gold leaf lettering.
Even the cat is impressed with the chip fortress