Did you hear the one about the guy who turned $86 into a $30,000 PSPC Platinum Pass?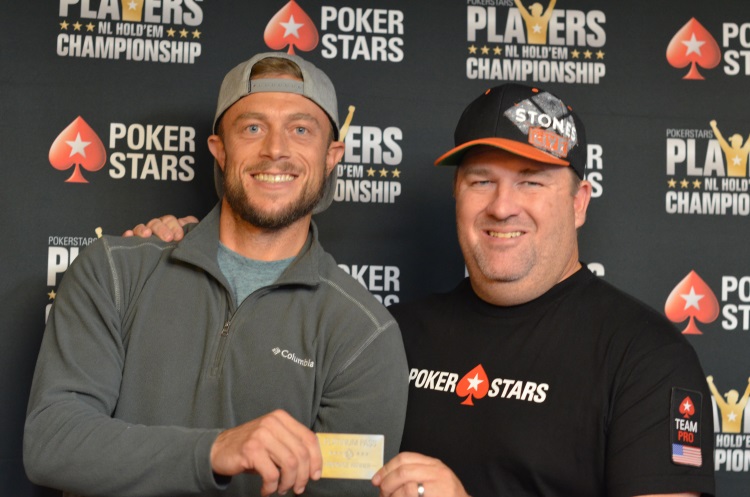 Cliff Ellefson and Chris Moneymaker at the first stop of the Moneymaker PSPC Tour
Cliff Ellefson pulled off his amazing feat at Stones Gambling Hall in northern California this past weekend. It's the kind of thing you'd call "once in a lifetime" under different circumstances. But thanks to the Moneymaker PSPC Tour there are going to be a lot more Cliffs before the end of 2018.
Go check out the full recap of the weekend's festivities at Stones Gambling Hall. When you're done you'll probably be asking yourself, "When and where can I get in on this sweet action?" Well, Chris Moneymaker and his merry gang of poker celebrities will be rolling into nine more card rooms across the United States this summer and fall, starting in a few weeks with Lucky Chances in Colma, California, just outside San Francisco.
Lucky Chances is running lots of Day 1s for the tournament — seven, to be exact — starting on August 19th. For the full rundown, check out the Lucky Chances site. And for all the details on the rest of the tour, with stops from coast to coast, check out the Moneymaker PSPC Tour site.