If there's one thing we've been reminded of on the Moneymaker Tour, it's that poker is allowed to be fun. This vibe starts with Chris himself, who is a walking fun factory. But the buy-in point and whole gestalt of this tournament has brought fun-seeking players out of the woodwork.
Take Frank. Frank is a cash game regular at Mohegan Sun, says he never played a tournament in his life, but somebody talked him into playing this event; we're delighted he did. He created his own little party at table #4, and videographer Andrew Schutzman happened to be there when Frank explained the Dumbest. Fold. Ever.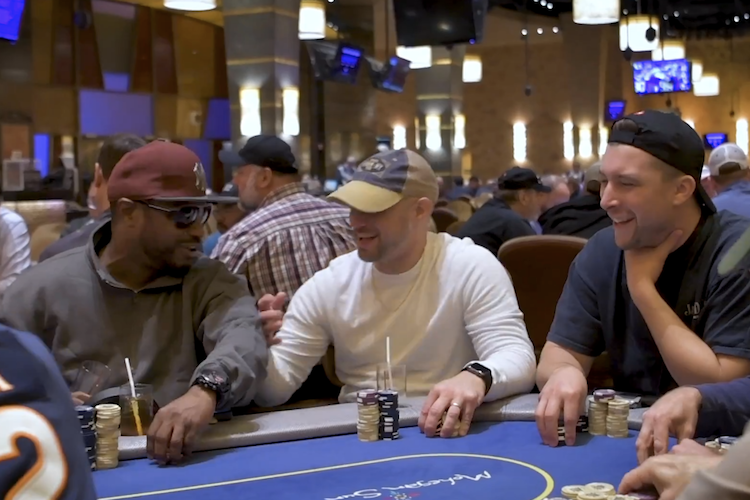 Dumbest fold ever. For at least the next 20 minutes.