We're down to 53 players in the Moneymaker Tour event at Mohegan Sun. It's always dangerous to pick final table participants when that table is still barely visible with a telescope. But here's a couple of Team Blog front-runners, not just because of their chip stacks.
I got to the table just as this guy won a massive pot, a three-scooper. Then I saw the t-shirt and thought, "I like this fellow's chances, if he doesn't run out of quarters."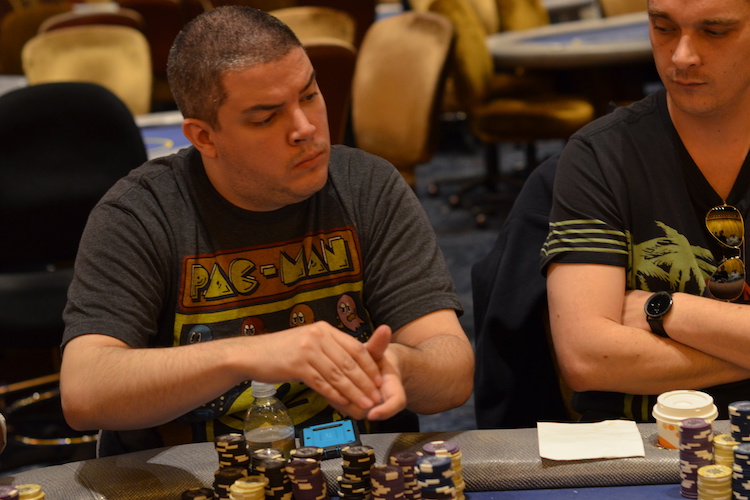 Left, left, right, up, right, down, and… got the last one.
And let's just say that it's eminently logical that this gentleman is sitting on a massive stack. We thought that Commander Spock preferred hyper-chess and that it was Commander Data who hosted the poker games. You learn something new every day.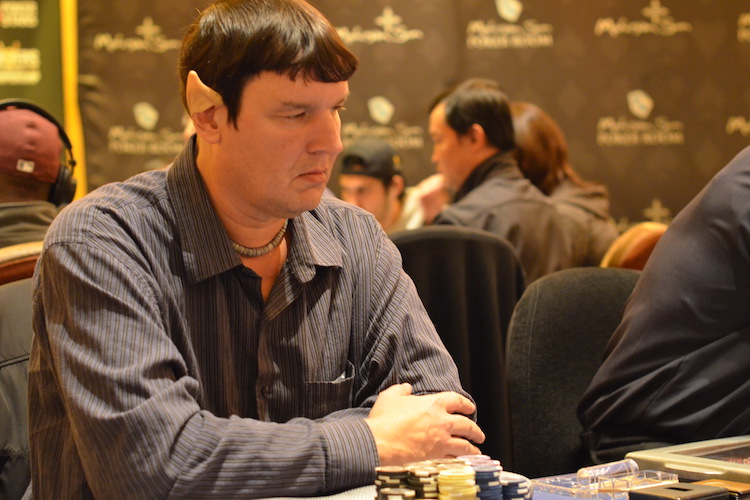 Fascinating
Lots of things can happen in the hyperspace jump from 52 to ten, but these guys operating in the gaming-scifi axis seem to have their hands on the joystick.