We just popped the money[maker] bubble here at the Live! Casino/Hotel. 47 players get paid some cash, and 19 advance to tomorrow's Day 2 finale.
The unfortunate bubble person was Michael Goddard, whose pocket sixes couldn't outrun AK.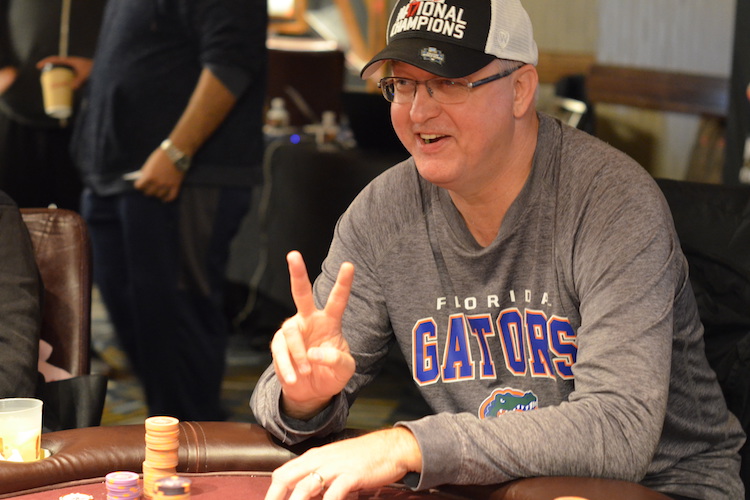 You wanna run it twice?
For all those Americans who have been to the UK and developed a taste for peri-peri chicken, we present: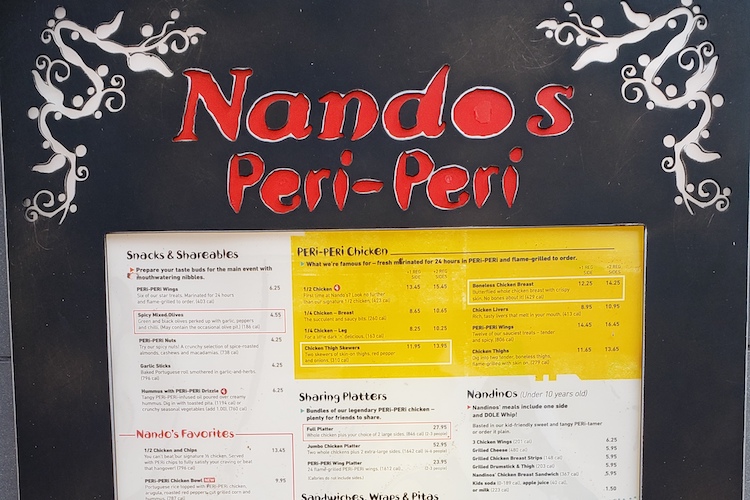 Not a dream; it sits 100 meters from the Live! poker room
Easily the sweetest moment here… it's common enough to see a woman (always a woman) sitting in a chair behind her husband/boyfriend, surfing Facebook while he plays poker. But this woman clearly wanted to know what was happening. Each hand, he'd pick up his cards and show them to her; she'd just look at them without emotion, then lean back to watch the action. The other players, to their credit, said nothing about this little sweat; maybe we've got a budding poker aficionado.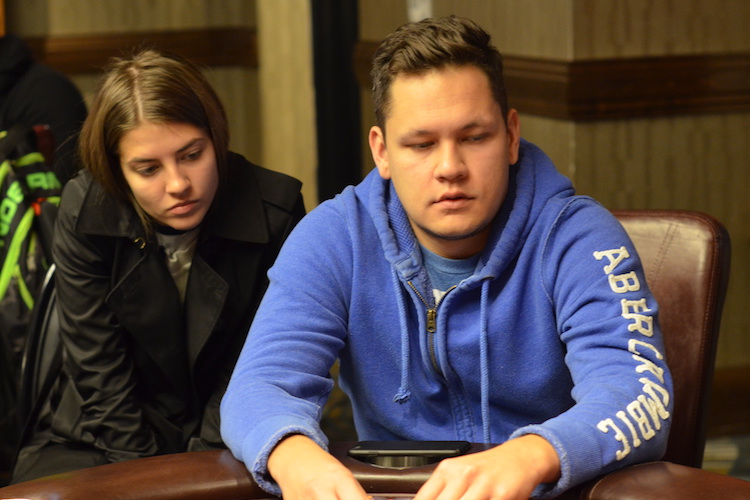 I wonder how you're supposed to play those jacks…
Late update: we just hit 19 players and are bagging for the day. The unofficial word is that Pete Valenti, currently of Germantown, Maryland, is the chip leader with around 1.1 million. Pete and 74 others will kick it off at 1:15pm tomorrow afternoon. One of them is taking home a Platinum Pass.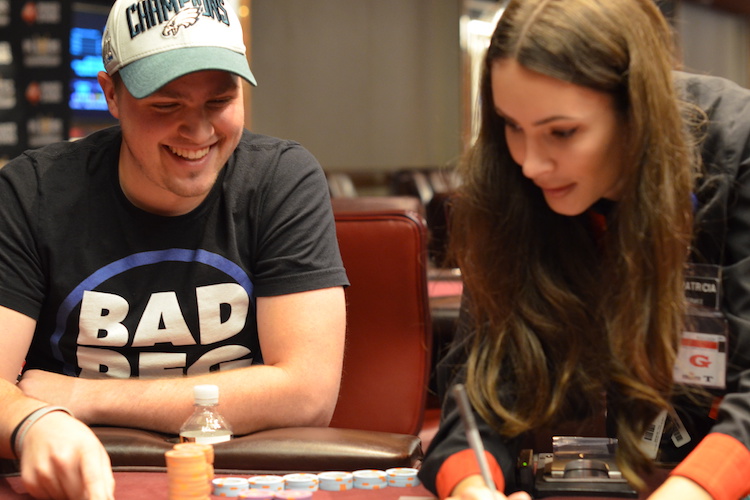 If all those chips are mine, maybe I'm not a bad reg.
---
Here are the payouts, starting tomorrow: