With apologies to Simon and Garfunkel (whose album Wednesday Morning 3am changed my life forever)…
First, an update from yesterday. The chip leaders coming out of yesterday's flight are:
Evan Sandberg – 216k
Yang Min – 129k
John Araki – 114.5k
Let's move into today. We had 92 unique players put in a total of 113 buy-ins – we're up to 533 total entries so far, with field sizes probably increasing by the day. The smart money says we'll get 900 total entries, with an ultimate prize pool north of $75,000. Which is not shabby for an $86 buy-in. Speaking of prize pools, you'll see that Executive Tournament Director Danny McDonagh just published a piece on this blog asking for your (yes your) input about how the PSPC tournament should be structured. In that spirit, I decided to ask around here at Lucky Chances. I got a bunch of responses, but this soliloquy from Marcus Newbury is worth hearing only slightly edited:
More to come soon, but a couple of quick shots from the field…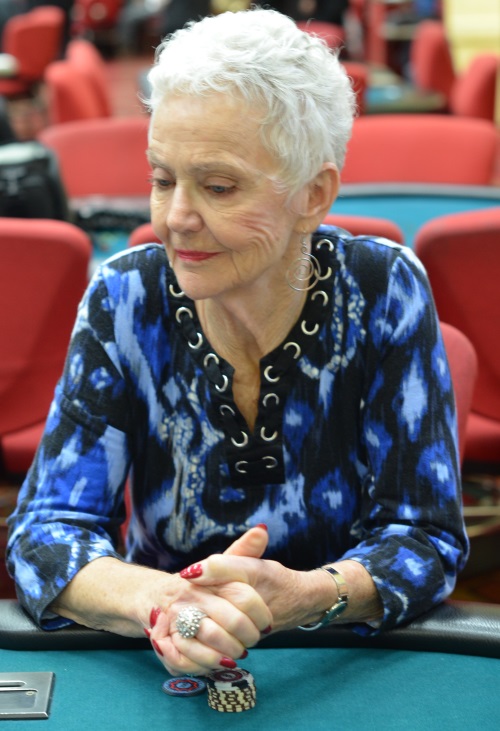 She would be James' and Joe's pick. Every. Single. Time.
These guys were discussing the finer points of how they were going to get to the final table.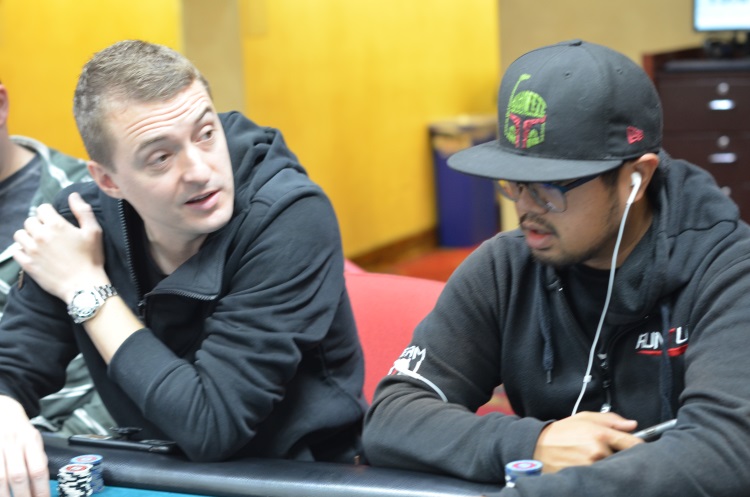 Update: chip leaders coming out of Wednesday's qualifier:
Robert Myers – 153k
Richard Stubbles – 131k
Craig Gold – 120k
Leonardos Brazil – 109k